World Food Day 2016 – did you know that by 2050, the global population is expected to surpass 9.6 BILLION?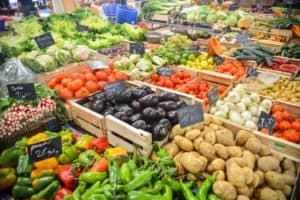 The steady rise of the population is putting a heavy strain on farmers, fishers and pastoralists. Many of whom are some of the world's poorest. They are being hit hardest by climate change and the increase of weather-related natural disasters.
The Food and Agriculture Organization of the United Nations has declared today as World Food Day. The slogan: "Climate is Changing. Food and Agriculture must too"
The FAO says:
Growing food in a sustainable way means adopting practices that produce more with less in the same area of land and use natural resources wisely. It also means reducing food losses before the final product or retail stage through a number of initiatives including better harvesting, storage, packing, transport, infrastructure, market mechanisms, as well as institutional and legal frameworks. A startling 1/3 (or 1.3 billion tons per year) of the world's produced food is wasted or lost. Rotting food also contributes to the state of the climate as it releases methane, something that is 25 times more potent than carbon dioxide.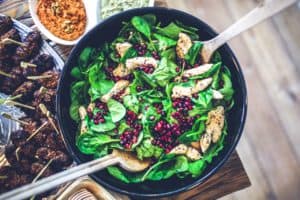 Not only that, over a billion people in this world still go hungry every day.
The FAO is calling for ALL countries include food and agriculture in their climate change plans. So as you sit at home today, you may think you can't do anything, but even raising awareness to World Food Day and WHAT it is, even helps just a little.
---
Our App!
If you want to get our recipes on the go – maybe you're grocery shopping or cooking by the stove – Download our FREE app where you can get ALL our recipes and even submit your own!