Hold up, Canada! Halo Top has hit the shelves! If you haven't tried these ah-mazing low calorie (& low carb) ice creams, you should definitely put this on the next grocery list. They have 12 different kinds (which I'll be going over below) including my favourite 'oatmeal cookie'. Sound too good to be true? Well it is.. (Kind of)
Here's the downside – they are for sure low-carb.. but definitely NOT keto. Many (if not all) have SOME grams of cane sugar, not to mention they are made with milk. SO eat at your own risk of macros.
Oh and for the record – I have no affiliation with Halo Top – I just wanted to try them 🙂
The flavours: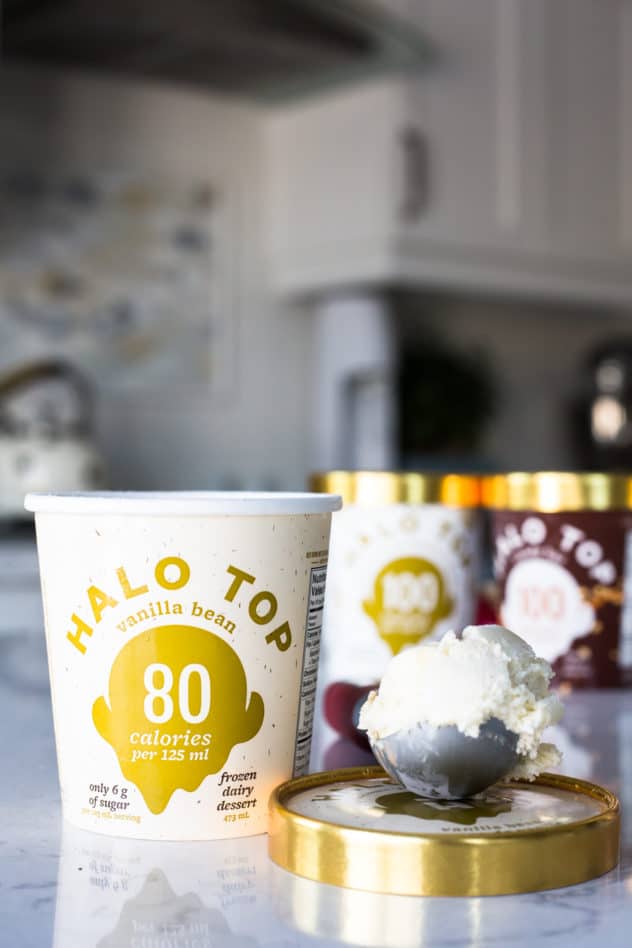 Vanilla Bean! (It was ok – not my favourite)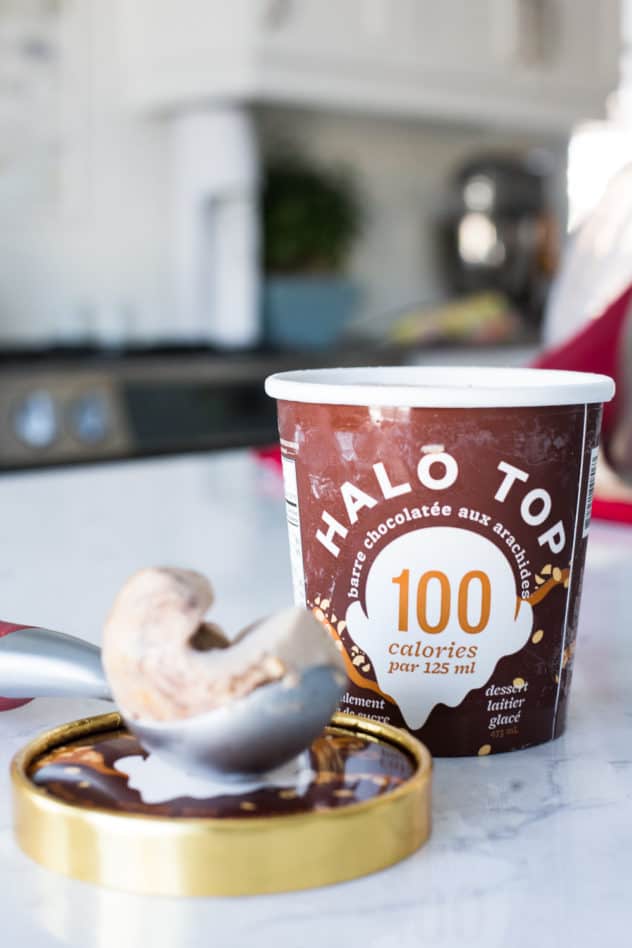 Candy Bar (SO full of flavour! It's in my top 5. It kind of tastes like cotton candy and bubblegum with a hint of chocolate)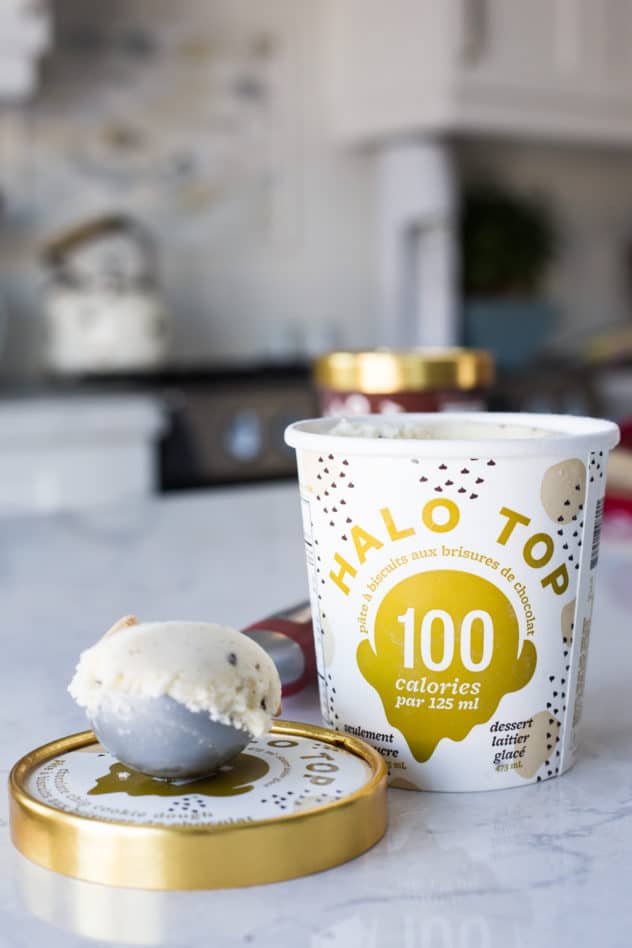 Chocolate Chip Cookie Dough (the cookie dough was the best part.. the rest.. not so much)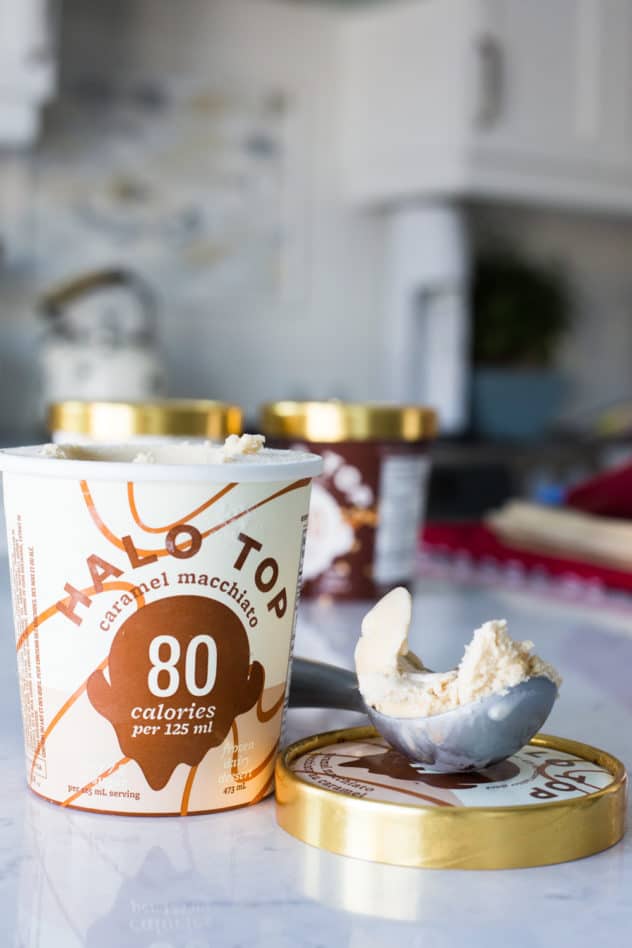 Caramel Macchiato (Caramel and a hint of coffee – Also in the top 5. Ah-mazing)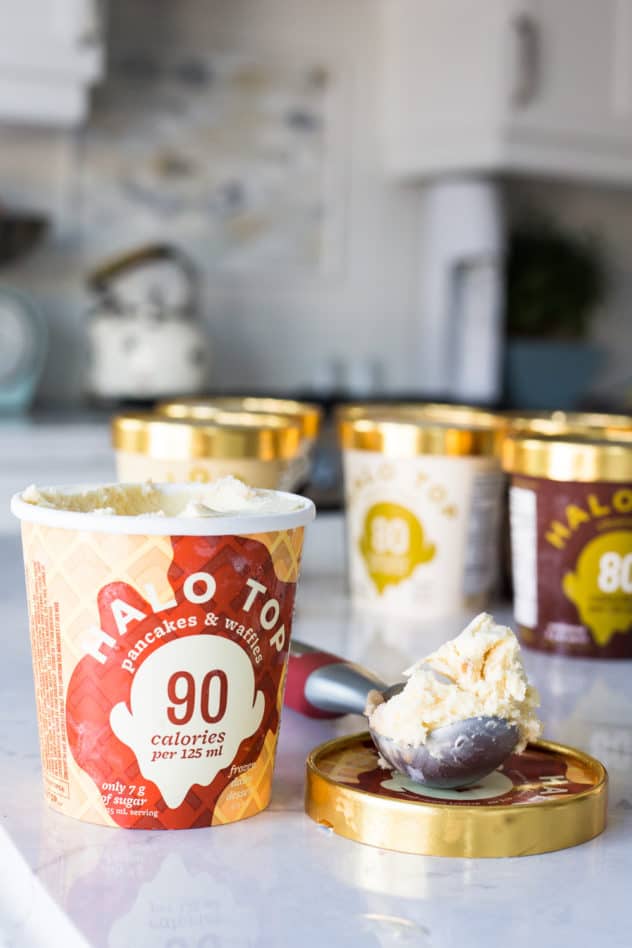 Pancakes and Waffles (definitely tastes like you're eating pancakes and waffles! I'm not sure if this flavour is for me though.. and I LOVE maple)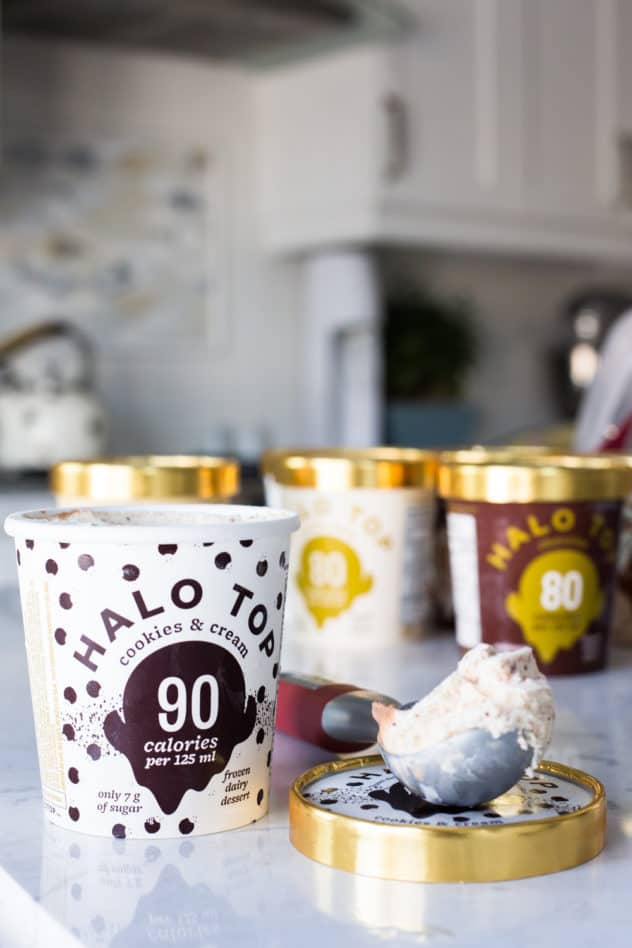 Cookies and Cream (Tastes like your average cookies and cream ice cream)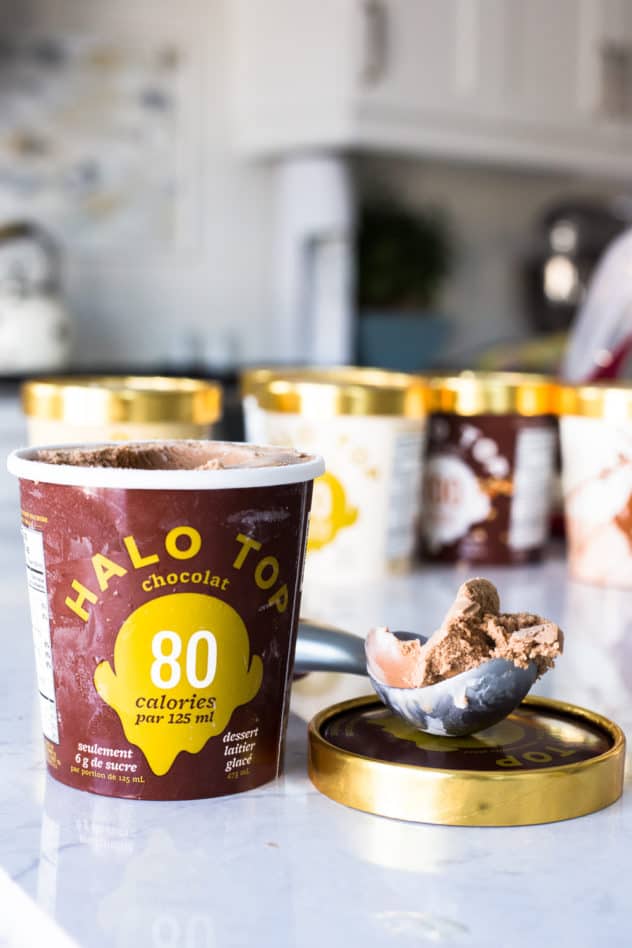 Chocolate (I really like chocolate, but this had a weird taste to it.. kind of like a fake chocolate taste)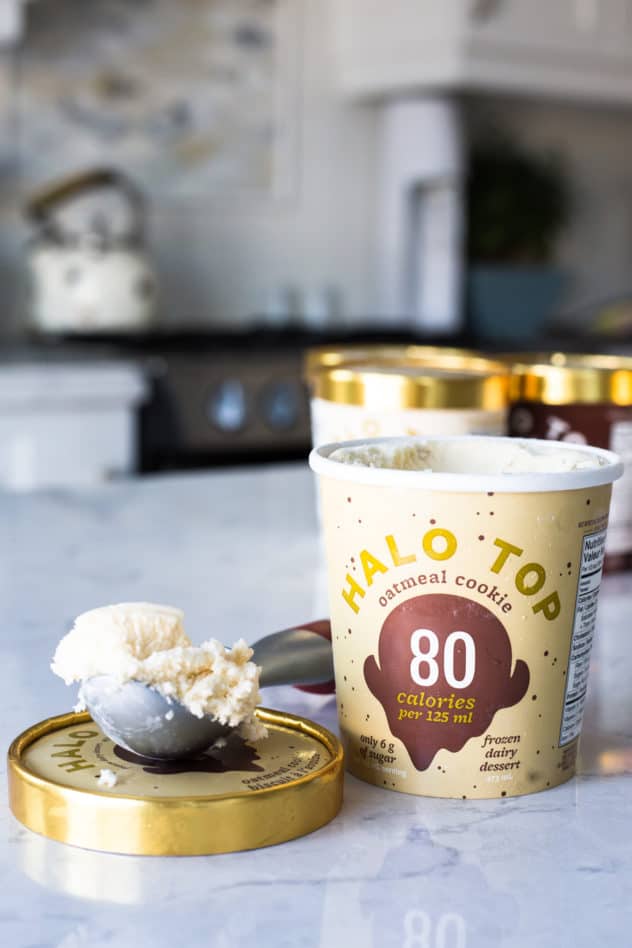 Oatmeal Cookie (My FAVOURITE. This is the one that stood out the most for me. It definitely tastes like an oatmeal cookie and even has little oatmeal bits in it)
So there are 4 more that I haven't tried – they were sold out. I will update this later when I have tried them.
In conclusion: thoroughly enjoyed them all! If they had no sugar in it, that'd be better for me, but I will take what I can get.
Recommendations: Oatmeal Cookie
Stay away from: Chocolate (My opinion)