Dannnng, who knew making caramel was super easy? I sure didnt.. and up until recently.. I had NO idea you could caramelize Swerve! So of course I had to make a sugar free caramel popcorn.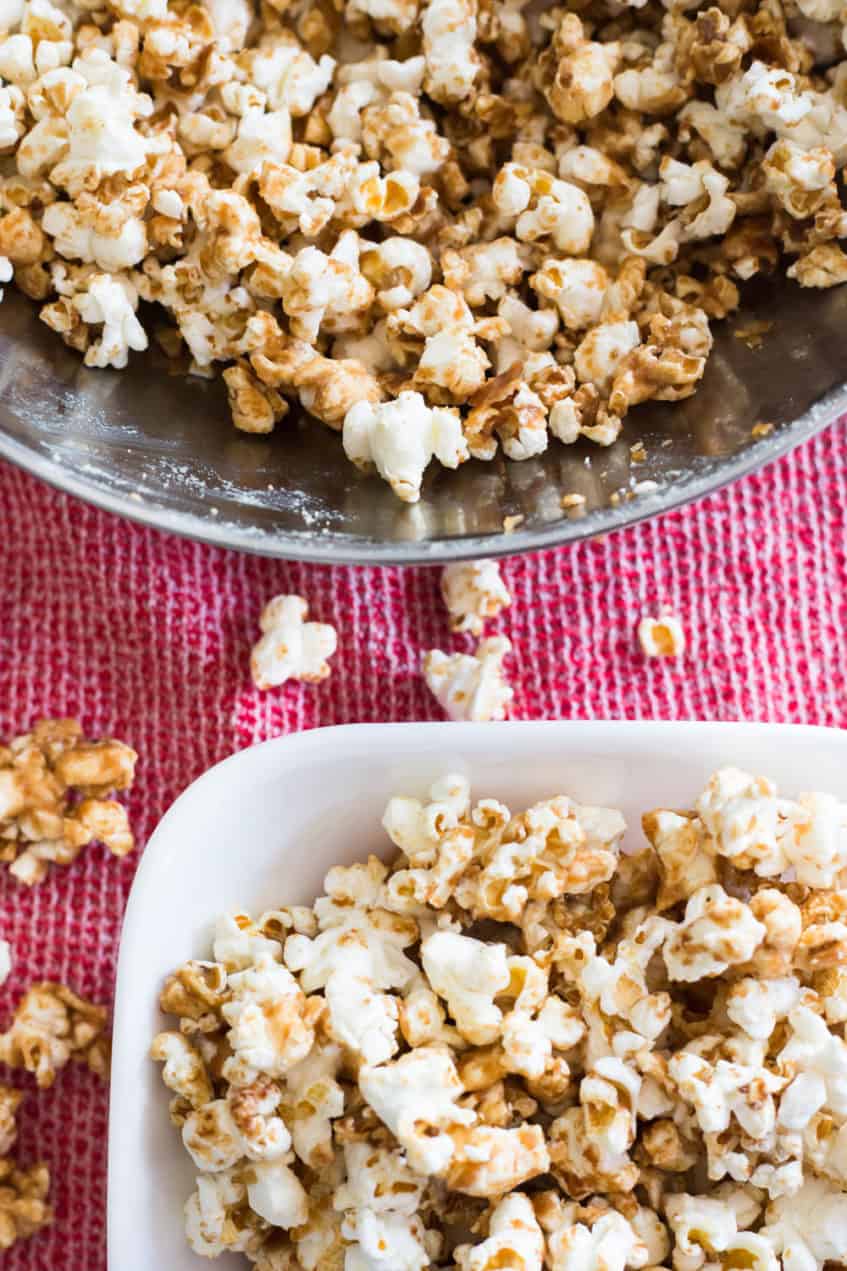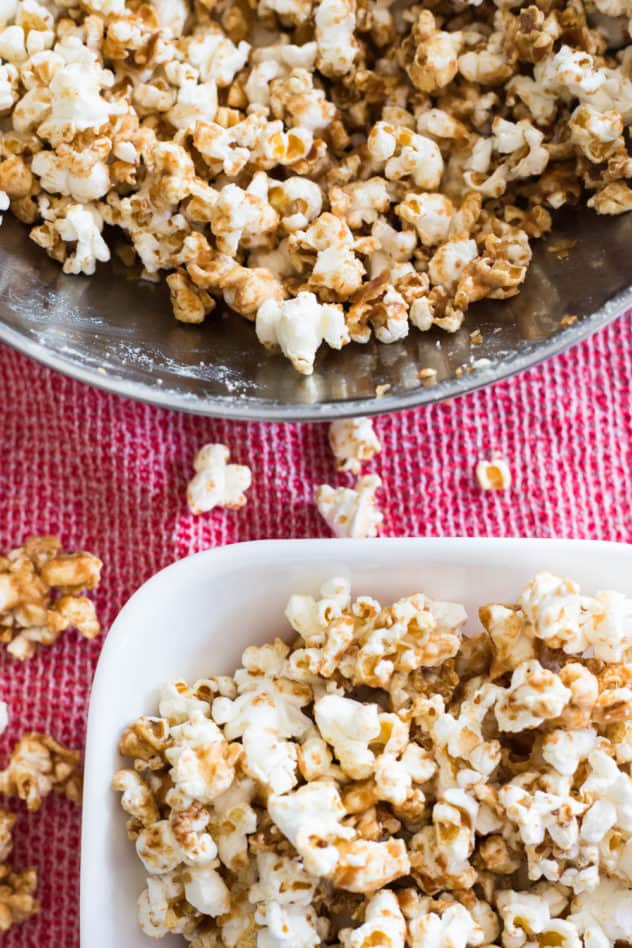 Now this is a good low-calorie and sugar free snack. If you are on a strict keto diet, I would advise to avoid this snack only because popcorn can be inflammatory for some people.
However if you are doing a low-carb, it's perfect but you will want to get the right popcorn. Make sure to look at the package. If you're going for store bought, try Skinny Popcorn but the best thing to do is airpop your own. Many of the brands in store will have added ingredients like bad oils and fake butter.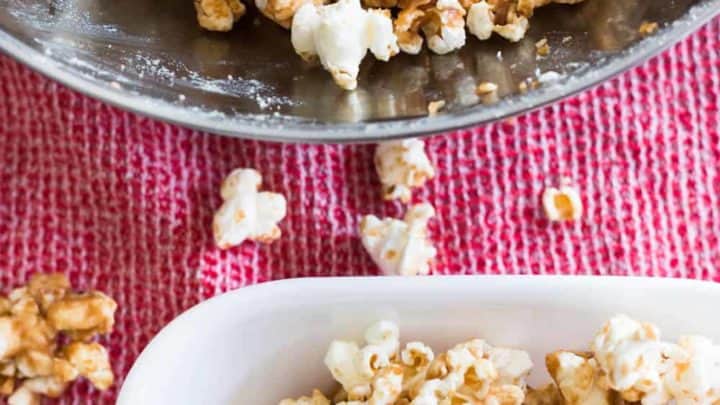 Sugar Free Caramel Popcorn
Enjoy a nice low-cal and low-carb snack! This sugar free caramel popcorn is perfect for a late night crunch!
Ingredients
3 tbsp butter (unsalted is best)
1/4 cup heavy cream
6 cups SKINNY popcorn or airpopped popcorn
Instructions
Let's first make the caramel.. You will need a deep pot for this!! Slowly heat up your Swerve sweetener on medium-low.. stirring so it doesn't burn. It will slowly melt and caramelize. It will also smoke a little, so dont be alarmed. Once you have a deep amber colour, time to add in the butter.
When you toss in the butter, you'll notice that it will bubble up. That's normal and why we used a deep pot for it. Stir until the butter has melted.
Pour in your cream., Again, the mixture will bubble up even more and then slowly go back down. All normal! Stir for an additional 2-3 minutes then take the mix off the heat.
Let it cool down.. Stir occassionally to get rid any crystalization of the Swerve. Once gets near room temp, you'll notice it has gotten thicker and has the consistency of caramel sauce!
Now is the time to pour the mix on top of the popcorn. Mix it thoroughly but don't worry if you still have parts that aren't caramel.
Put the popcorn onto a cookie sheet lined with parchment paper and bake at 225 for roughly 45 minutes. Mix it often, so that the caramel transfers to more of the popcorn!
Take it out and let it cool and you will have nice, crunchy caramel popcorn!
Notes
Enjoy!
Nutrional Information per 1/2 cup:
CALS: 61
FAT: 5.8
CARBS: 2.8
FIBRE: 0.4
PROTEIN: 0.6