It has been my mission over the last few days to figure out a low carb and keto pasta noodles. I honestly thought it was going to be harder than it seemed but it's actually quite easy! But before you continue – please read the disclaimer.
DISCLAIMER: nothing can replace wheat noodles taste-wise. So please do not expect an exact replica. These, paired with a really strong sauce is really good!! and I highly recommend making these 🙂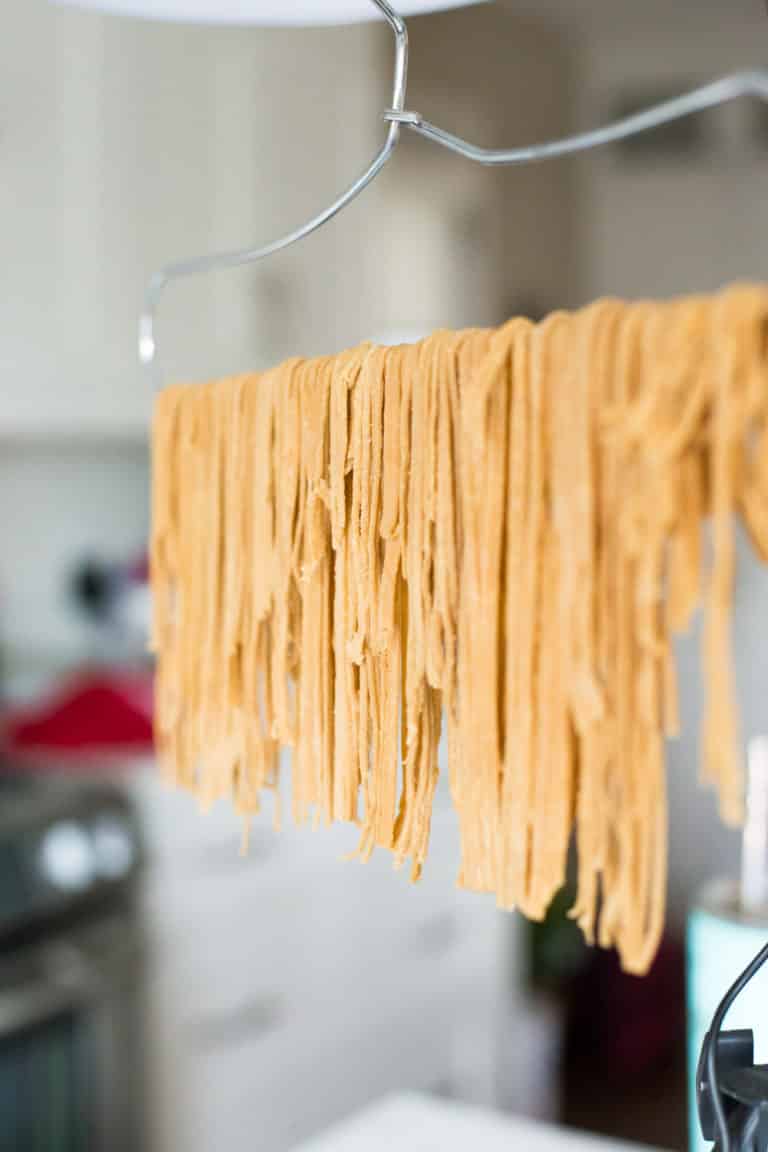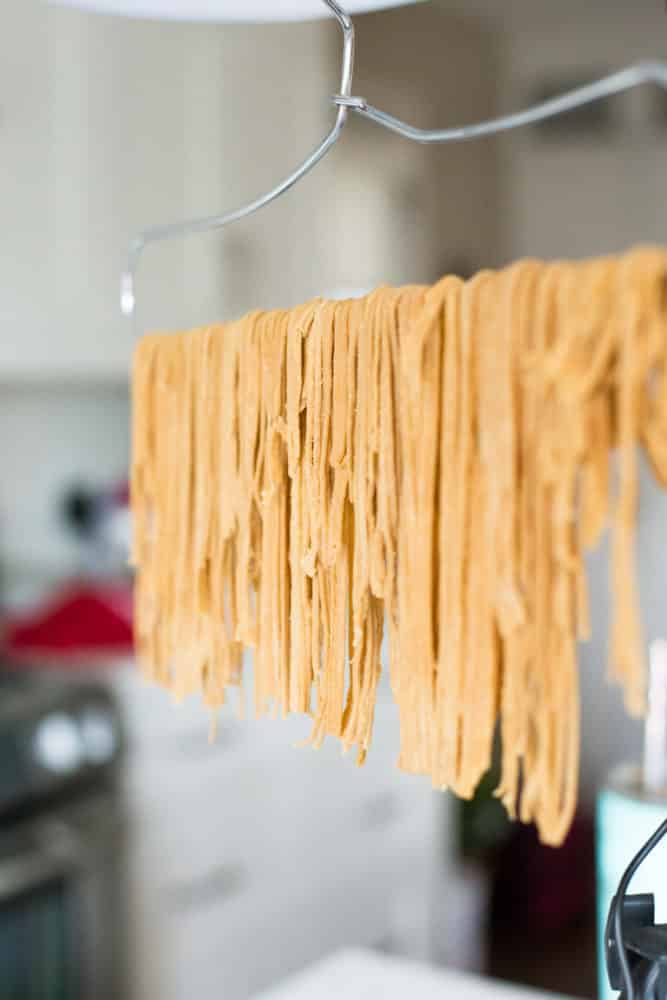 There are several things I need to go over before you attempt this recipe though – because I had some trial and error, the following is what works for me and I hope it will also help you in your attempt to make a keto noodle.
The first thing is the ingredients. I used oat fibre, vital wheat gluten, olive oil and eggs. So this means it is NOT vegan friendly or gluten-free. It also means it has a high fibre count which could give you a bit of a stomach ache if you eat too much.
FIBRE
Please note, that the one serving has roughly 17g of fibre. The daily intake for adults is between 20-30g. Going overboard on these noodles may cause discomfort.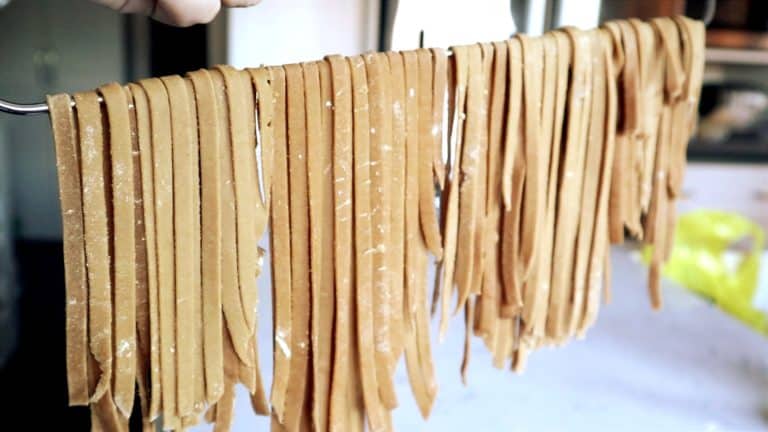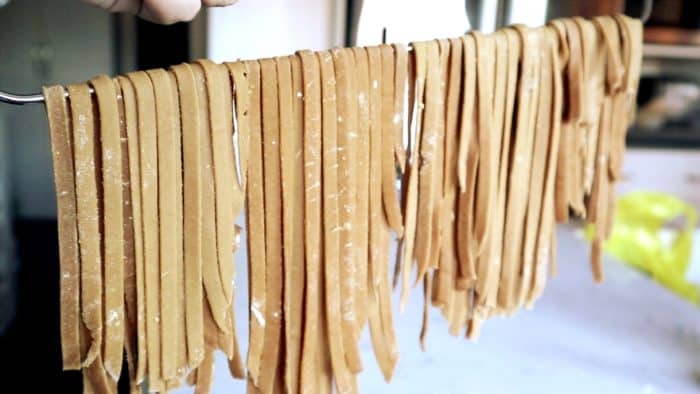 Secondly, I attempted to make this by hand and it did not work out so well. I HIGHLY recommend using a stand mixer with the paddle attachment. I have found that you need to put some force into the kneading.
Thirdly, I used a gluten/oat fibre ratio of 30% gluten, 70% oat fibre. So if you're looking to make more than the recipe calls for, use that ratio specifically. To make this recipe, you will need to weigh it out – there will be no cups measurements.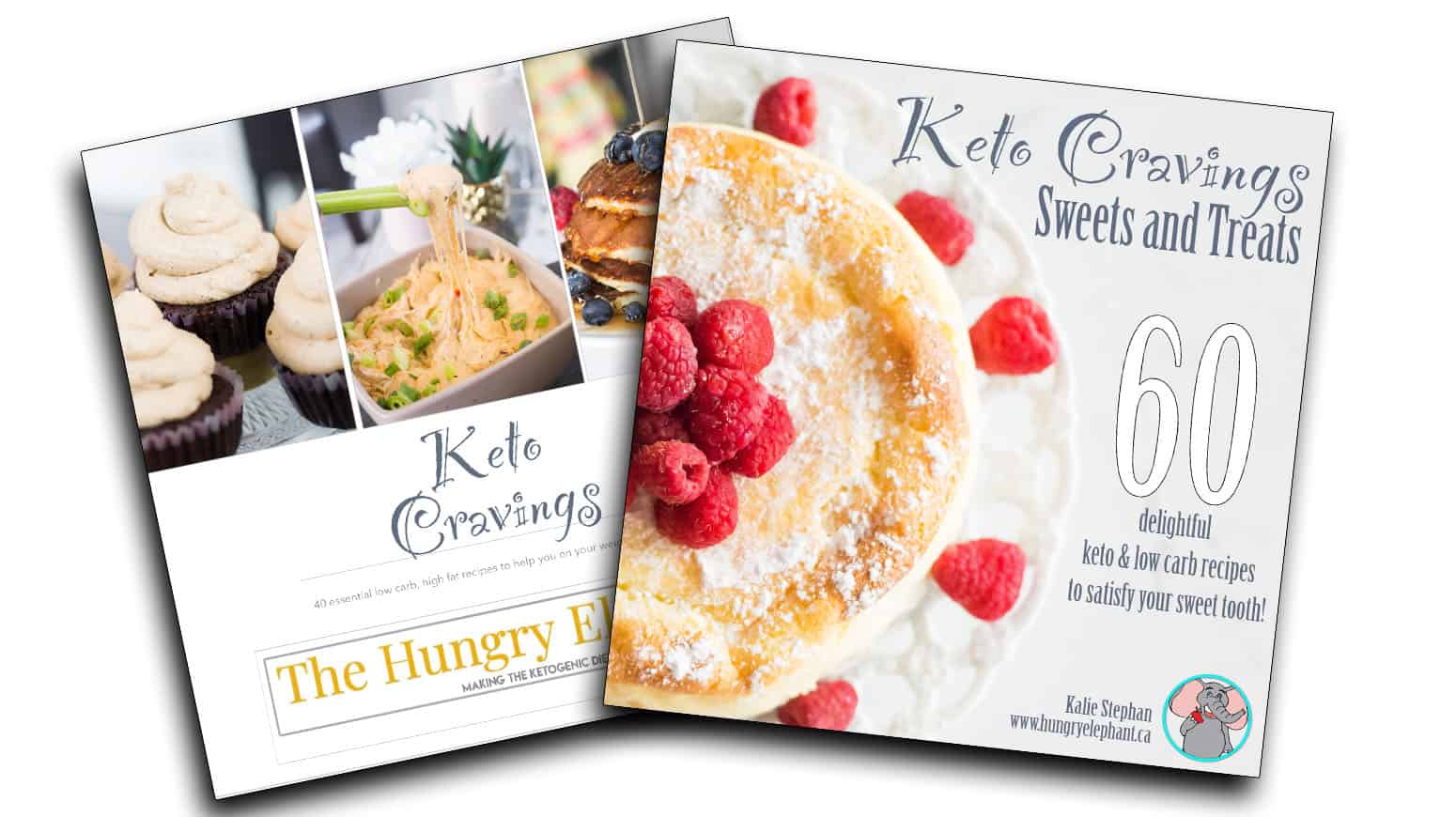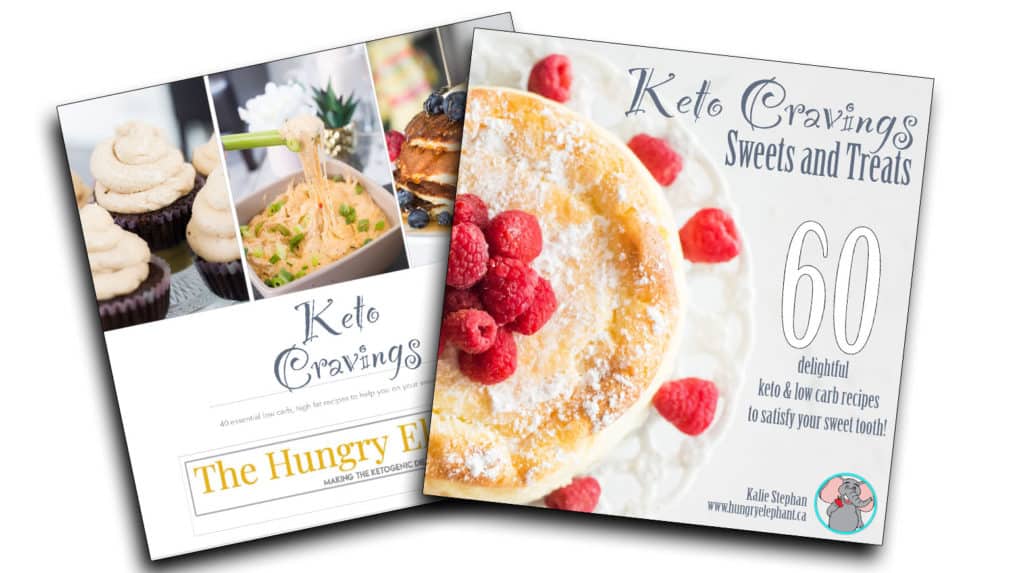 And fourth, after making these keto pasta noodles, do NOT let them dry out. If you let them dry out, they will not turn out like noodles. Trust me, I made this mistake and it did not taste good. You need to use them immediately after making.
Lastly, when you are making these noodles, I recommend using a sauce that has a strong full taste. I used a rose sauce which worked out really really well!
If you're looking for a good pasta maker – this is a similar one I used in my recipe! I used the Master Chef Brand from Canadian Tire, but this Atlas one is highly recommended.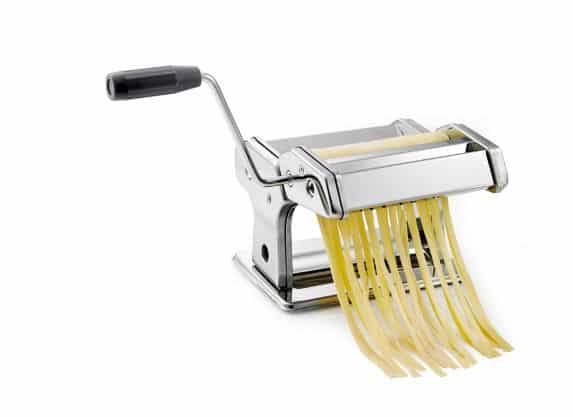 I hope this recipe makes sense. Please ask any questions in the comments below!
If you like this recipe, make sure to check out my other keto dough recipes such as bread!
Please note that the carbs may be high in TOTAL, but oat fibre is entirely insoluble fibre which does not get digested.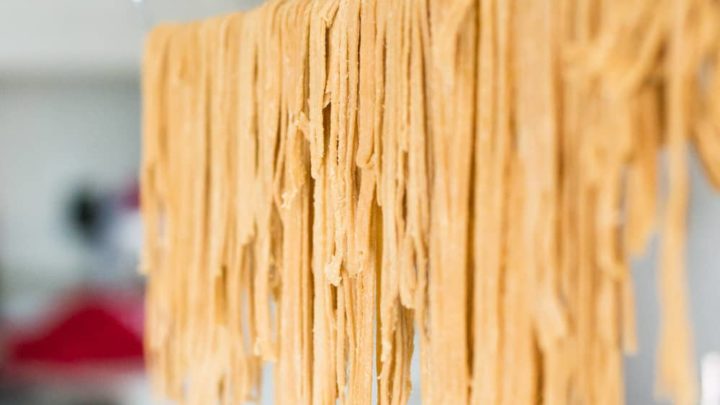 Yield:

3
Basic Keto Pasta Noodles | Four Ingredients
Super simple keto pasta noodles. Made with oat fibre and vital wheat gluten! Pair it with a powerful meat sauce and it will be a perfect dinner.
Ingredients
2 tsp olive oil
3 large eggs
Instructions
In a stand mixer, add the vital wheat gluten and oat fibre. Mix thoroughly.
Crack in the eggs and 1 tsp of olive oil.
Turn the stand mixer on low while it mixes the egg into the flour.
Once all the flour has been mixed in, add in the second tsp of olive oil
Turn onto medium speed (3rd notch on a Kitchenaid mixer). At this stage, you'll notice the dough will be kind of crumbly and chunks will tear apart.
Mix until the dough is smooth and stretchy. This may take 15 to 20 minutes but stop periodically to test the dough. It will be nearly done when chunks stop falling off the dough and it just one cohesive unit.
Once done, place in an airtight bag or wrap with seran/cling wrap and leave for 30-40 minutes. It can also be left overnight as long as it's tightly wrapped.
When ready to make the pasta, divide the dough into 4. Take one piece and put the rest back into the bag/wrap so it won't dry out.
Flour lightly with oat fibre and roll somewhat flat between two pieces of parchment.
Insert the dough into your pasta roller that has the largest opening. Roll the dough through until it goes through smoothly. Around 3 times
Make the opening smaller and roll through again continuously.
Roll until around 1.5mm thin.
Roll through the fettucine or spaghetti slicer.
Use in a recipe immediately.
Boil for 2-3 minutes.
Top with your favourite strong flavoured sauce.
Enjoy!
Notes
Please note that the carbs may be high in TOTAL, but oat fibre is entirely insoluble fibre which does not get digested.
This makes 4 servings:
CALS: 171
FAT: 6
CARBS: 18.8
FIBRE: 15.5
NET CARBS: 1.7
PROTEIN: 10.3