It's pumpkin spice season! You know what that means – it's almost spooky season! While I haven't had a ton of time lately, I decided to make some delicious keto pumpkin spice donuts today and boy were they YUMMY.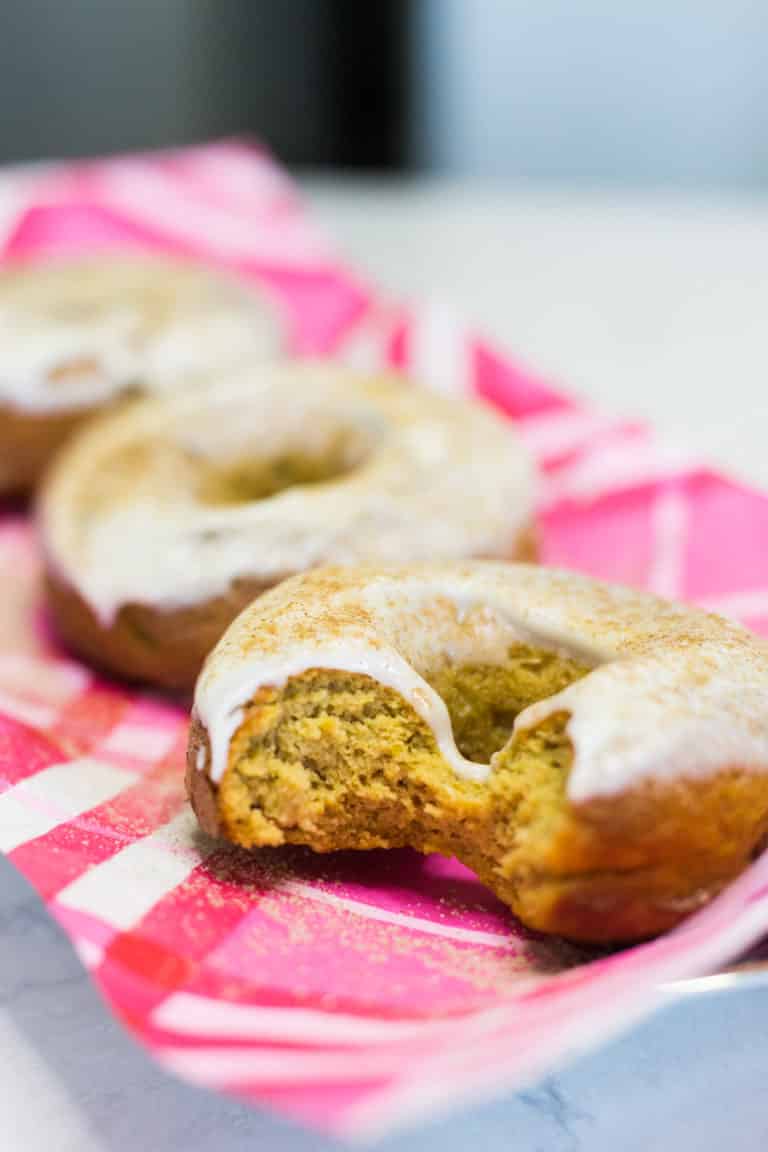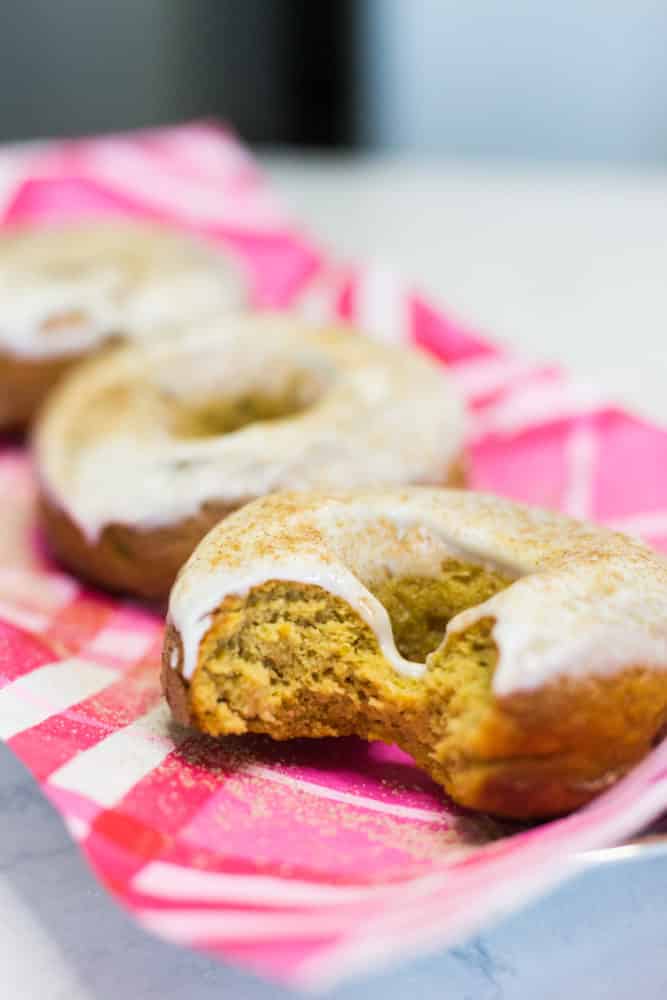 These low carb donuts are based off of my 'basic donut' recipe. Super simple to make but for this one, I added an egg.
If you want an eggless version of donuts, try the basic ones and substitute the Greek yogurt for pumpkin! It's so simple!
For this recipe, I used pre-mixed pumpkin pie spice. However, you can always make your own.
All you need is:
Cinnamon
Nutmeg
Ginger
Cloves
A simple pumpkin pie spice mix can be found here.
If you haven't tried any of my other donuts out – I highly recommend trying the cinnamon roll ones! I think they are my favourite!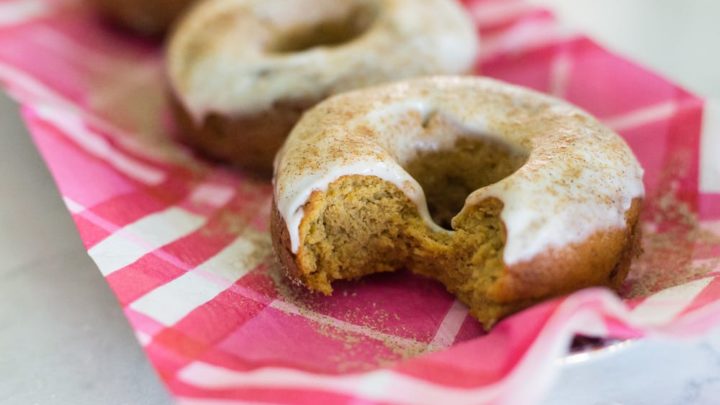 Yield:

5
Keto Pumpkin Spice Donuts
Sugar free. Gluten free. Super easy keto pumpkin spice donuts! Takes 20 minutes to make and only 4 net carbs!
Ingredients
5 tbsp pumpkin puree (100% pumpkin)
1 egg
1-2 tbsp sugar free maple syrup
1 tsp pumpkin pie spice
1/4 cup (4 tbsp) brown sugar substitute
1 cup (100g) almond flour
1 scoop (1/4 cup/30g) whey isolate
1 tsp baking powder
1/4 tsp xanthan gum
1 tsp vanilla
1 tsp melted butter
ICING
1 tbsp sour cream/Greek Yogurt/Cream cheese
1 tsp vanilla
2-3 tbsp powdered sugar substitute
Instructions
In a mixing bowl, stir together all the wet ingredients plus the pumpkin pie spice and brown sugar substitute.
Mix thoroughly to get rid of any clumps.
Pour in the almond flour, whey isolate, baking powder and xanthan gum.
Stir until everything is incorporated.
Scoop the batter into a donut mold. This should make around 5 donuts,
Bake at 350°F / 176°C for 20-25 minutes.
Take out and let cool completely before removing.
Mix together the icing ingredients and place on top of the donuts!
Add a little extra pumpkin pie spice!
Enjoy!
Notes
Nutritional Information per donut
CALS: 200
FAT: 13.6
CARBS: 6
FIBRE: 2.7
NET CARBS: 4.3
PROTEIN: 16.2