It's finally soup season so I'm going to (attempt) to post some of my favourite soups in the coming weeks! Starting with an easy keto hot and sour soup!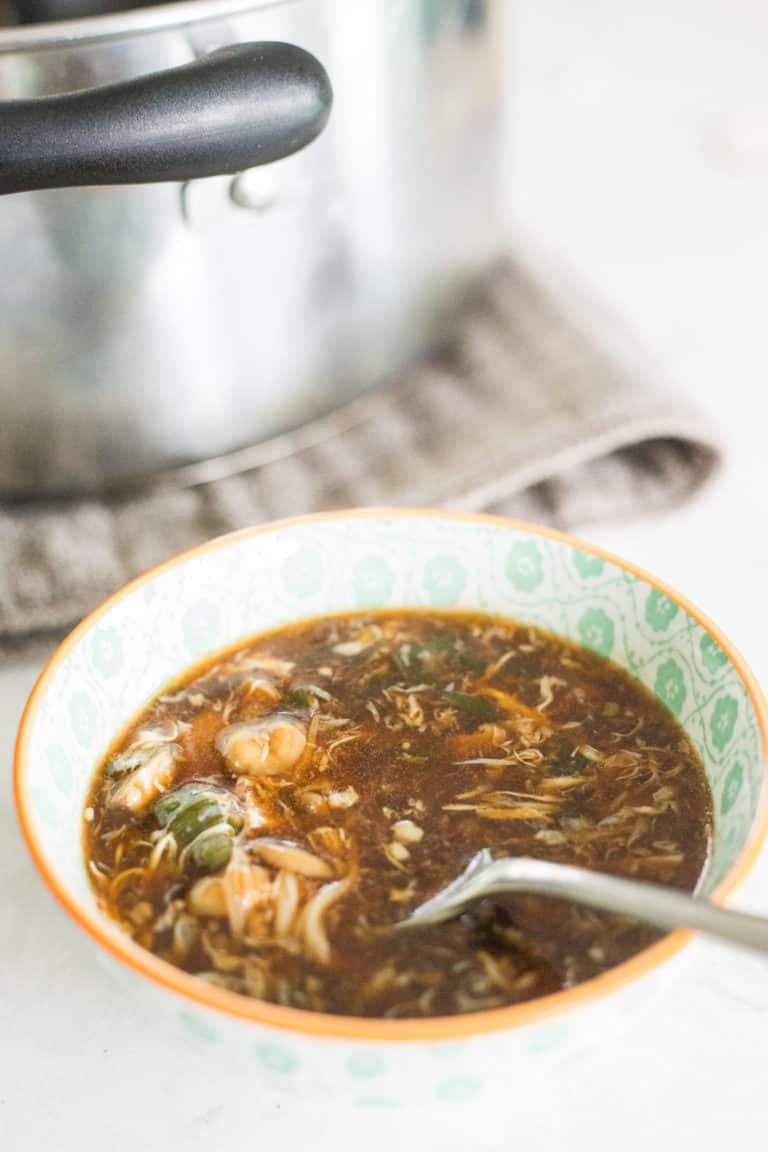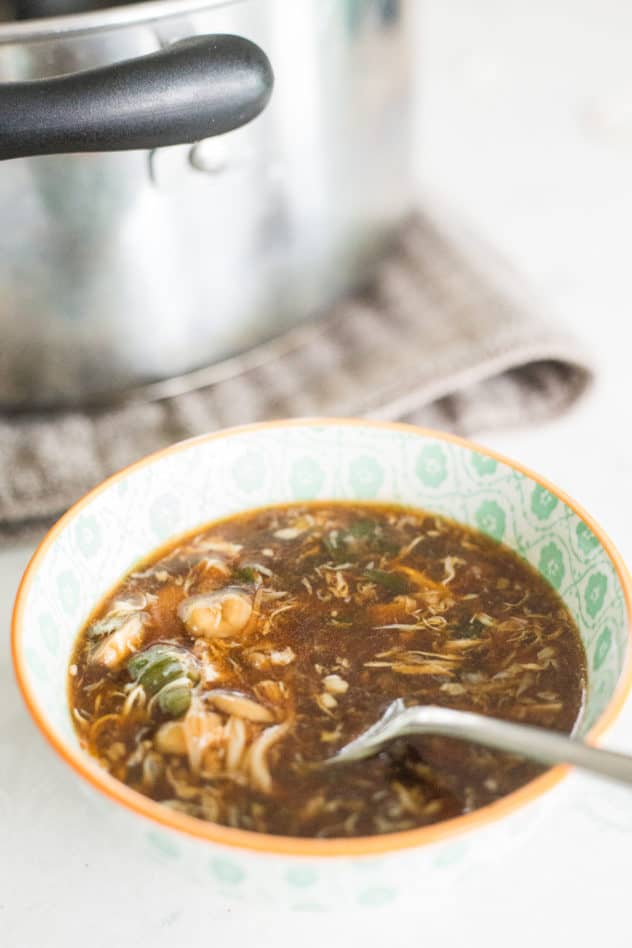 Ok so I never knew how simple it was to make this recipe! However – let me be clear – this is more of an "Americanized" version of hot and sour soup – a lot of the ingredients that they use in the traditional Asian soup – I cant find.. but it tastes just as great!
Let's talk about the ingredients for a second – I found a chili garlic paste at my local grocery store (Hoy Fong brand) that has NO sugar. You definitely want to look for a brand with little to no sugar.. but be careful if you buy Hoy Fong brand – because some of them DO contain sugar. Make sure to check the ingredients..
As well – this recipe is more on the mild side when it pertains to the spice level. So if you want it a bigger kick – I'd definitely add more chilli garlic sauce. I'd taste and add a tsp at a time to get to your preferred spicy-ness. Other than that – this is fairly simple. I hope you all like it!
Make sure to check out my other keto soups like egg drop, chicken noodle and cauliflower!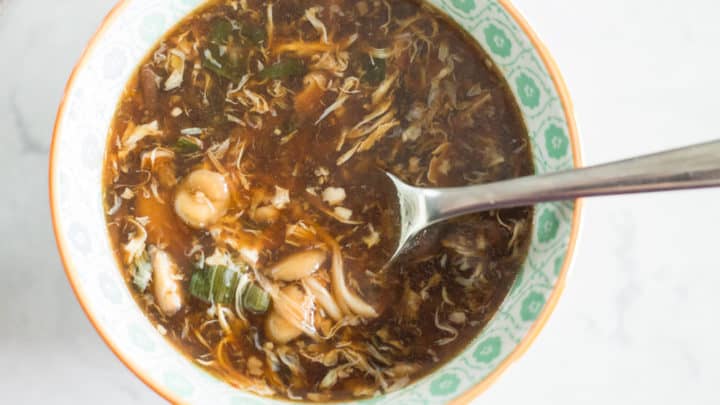 Yield:

6
Keto Hot and Sour Soup | Vegan, Paleo, GF
Easy peasy keto hot and sour soup with ingredients you should find in your local grocer. Vegan, gluten free and paleo.
Ingredients
3 tbsp coconut oil (or olive)
3 tsp minced garlic
2 tsp minced ginger
about 8 Shiitake mushrooms - chopped
1 cup (approx 60g) enoki mushrooms
1.5 tsp chili garlic sauce (or more to up the spice)
1 tbsp sesame oil
1/3 cup (80ml) rice vinegar
1/3 cup (80ml) coconut aminos or soy sauce
4 cups (950ml) broth - I like veggie or chicken
1 tsp xanthan gum
1 tbsp olive oil
2 eggs - beaten
1-2 green onions - chopped
salt and pepper
Instructions
In a small bowl, whisk together the xanthan gum and olive oil.
In a wok or deep pot over medium heat - add the coconut oil, minced garlic, and minced ginger. Cook until nice and fragrant - about 2-3 minutes.
Add in the mushrooms and saute about 3 minutes.
Spoon in the garlic chili sauce and sesame oil. Stir.
Pour in the rice vinegar and coconut aminos (or soy sauce). Stir.
Add in the xanthan gum/olive oil mixture. Stir and bring to a small simmer.
Pour in the broth and bring to a boil.
Once boiling, turn the heat down and stir the soup in circles around the pot. Slowly drizzle the beaten eggs in while stirring. The egg should cook immediately and form ribbons in the soup.
Turn off the heat and mix in the green onions.
Season with salt and pepper.
Enjoy!
Notes
This makes around 6 servings.
Nutritional Information per serving:
CALS: 135
FAT: 10.8
CARBS: 5.5
FIBRE: 1
NET CARBS: 4.5
PROTEIN: 4.5