It's cold and flu season and you bet we'll have to keep our electrolytes up to make sure we don't get sick! One of those ways is with keto chicken noodle soup!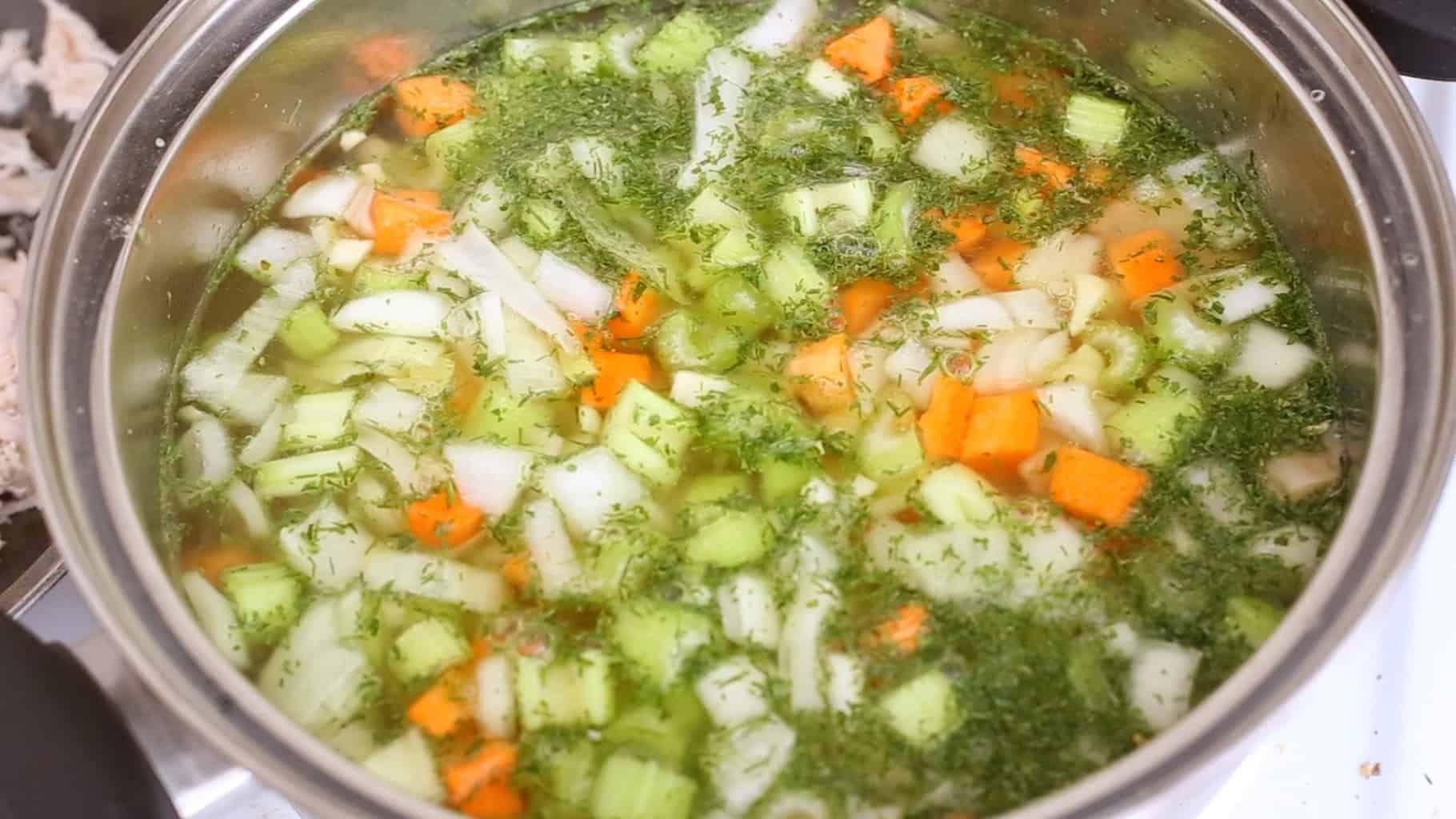 For the noodles, I used konjac noodles and it tasted just like the real thing! I know a lot of people avoid the noodles because they have a certain smell & taste but if you rinse them before hand and simmer them in the chicken broth it gets rid of the awful flavour. These have the texture of real wheat noodles!
One thing about this keto chicken soup recipe is that it lacks FAT. So I would recommend pairing this soup with fathead flatbread or perhaps a nice keto cinnamon roll latte!
If you like this recipe, make sure to check out my keto egg drop soup or my keto loaded cauliflower soup!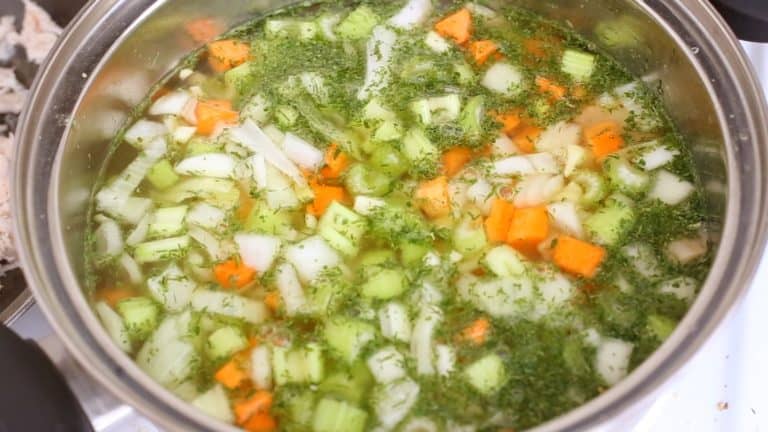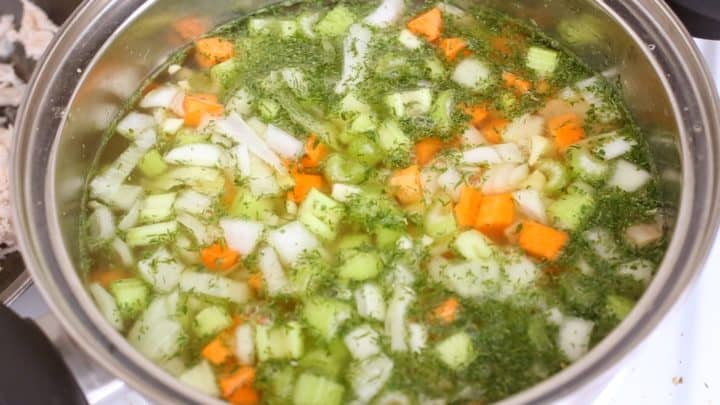 Yield:

4
Keto Chicken Noodle Soup
Beat cold and flu season with this keto chicken noodle soup! It will keep your electrolytes up and the broth will keep away any keto flu.
Ingredients
3 squeezes lemon juice
1 cup (130g) diced carrots
1 cup (120g) chopped onions
1 cup (110g) chopped celery
1 tsp parsley
3 garlic cloves - minced
3 1/4 cups (800ml) chicken broth
2 (200g) cooked chicken breasts - shredded
1 pkg (270g) konjac noodles
salt and pepper
Instructions
With the exception of the shredded chicken, place all your ingredients into a deep pot and bring to a boil. Stir.
Mix in your chicken. Cover the pot and simmer on medium for 30 minutes.
Serve!
Notes
This makes 4 servings.
Nutritional Information per serving:
CALS: 126
FAT: 0.7
CARBS: 6.8
FIBRE: 1.8
NET CARBS: 5
PROTEIN: 16.7