Egg drop soup is probably one of my favourite broth based soups and I think the best thing about it is that it's already keto friendly by itself and low in calories!.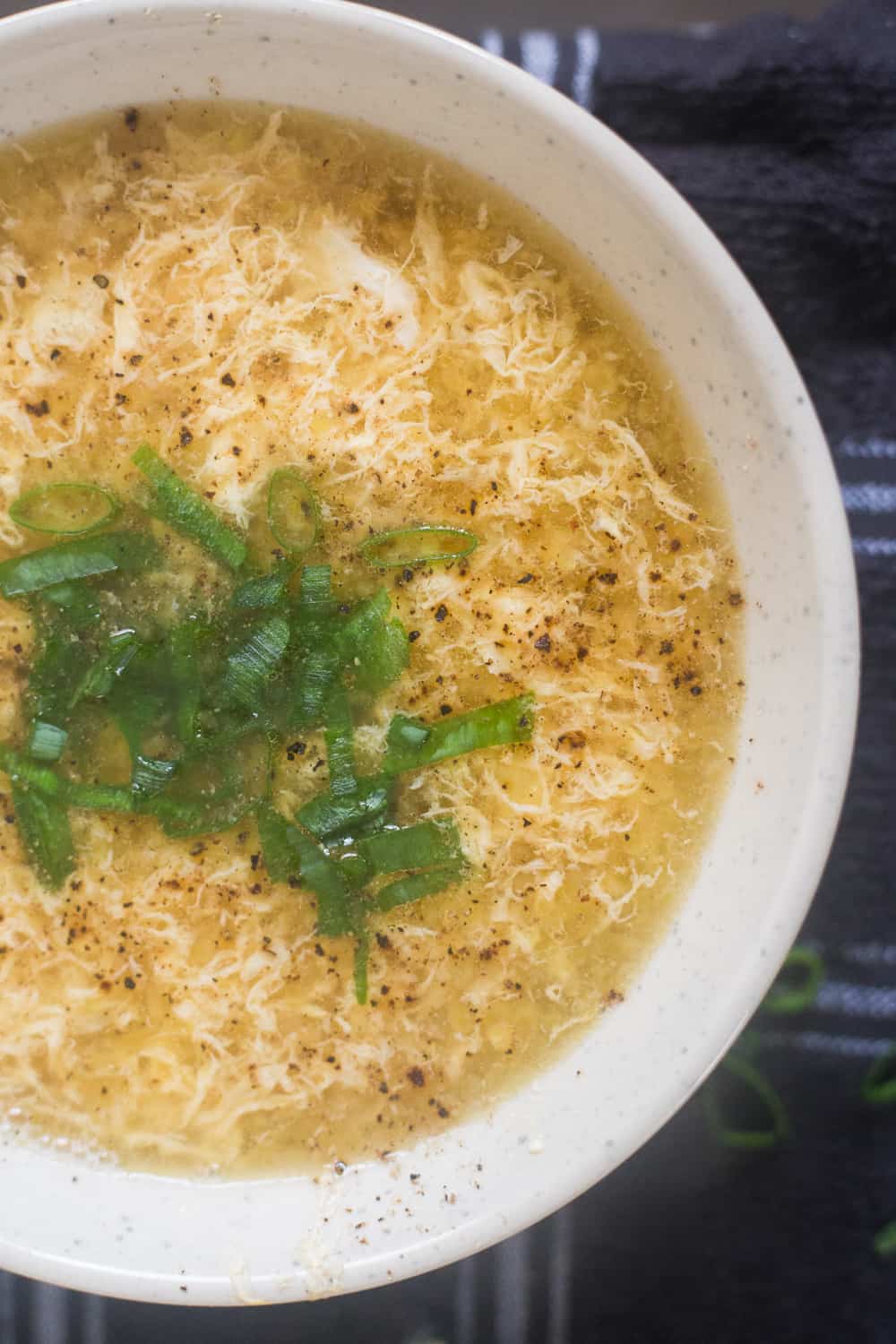 The soup consists of broth and eggs with garlic, salt, pepper and green onions as seasoning. It's the perfect meal to get warm and fill you up in the winter.
For those on a keto diet, broth based soups are, in my opinion, necessary and a great way to get some of the essential nutrients into your diet as well as keep your electrolytes up.
Now for this recipe, you can use store bought broth or even make your own at home. While store bought broths are great, making your own (or even buying from a butcher) is much healthier.
I bought mine from the local butcher but its reduced to near gelatine so I needed to add a little extra water.
If you like this soup, make sure to check out my keto chicken and dumplings!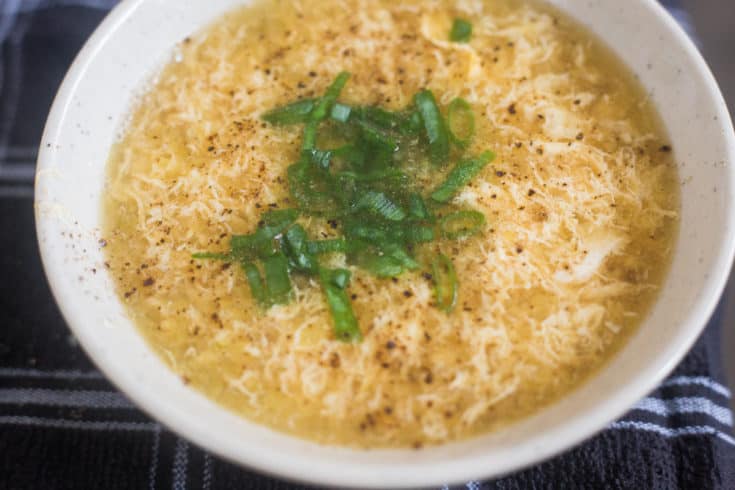 Yield:

4
Keto Egg Drop Soup (One Pot!)