Egg drop soup is probably one of my favourite broth based soups and I think the best thing about it is that it's already keto friendly by itself and low in calories!.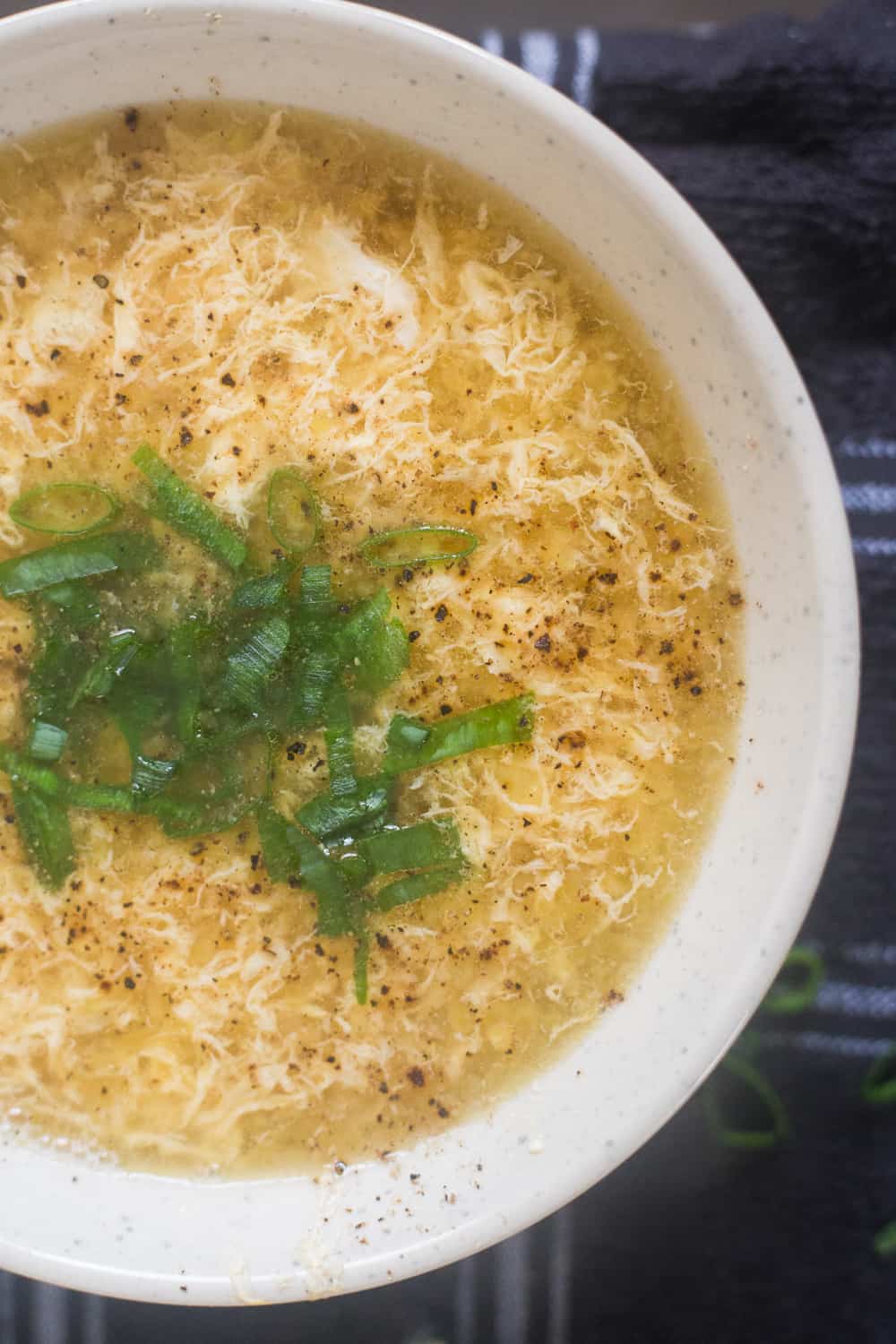 The soup consists of broth and eggs with garlic, salt, pepper and green onions as seasoning. It's the perfect meal to get warm and fill you up in the winter.
For those on a keto diet, broth based soups are, in my opinion, necessary and a great way to get some of the essential nutrients into your diet as well as keep your electrolytes up.
Now for this recipe, you can use store bought broth or even make your own at home. While store bought broths are great, making your own (or even buying from a butcher) is much healthier.
I bought mine from the local butcher but its reduced to near gelatine so I needed to add a little extra water.
If you like this soup, make sure to check out my keto chicken and dumplings!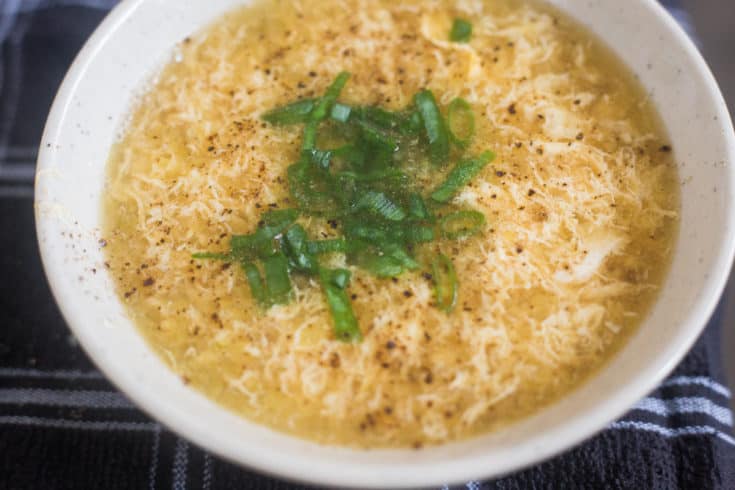 Yield:

4
Keto Egg Drop Soup (One Pot!)
One pot keto egg drop soup! This delicious Asian-American dish is so quick and easy to make and it's low in calories!
Ingredients
4 cups (approx 1000ml) chicken broth
2 eggs - beaten
2 tsp minced garlic
1 tsp sesame oil
2 tbsp soy sauce (or coconut aminos)
1/2 tsp white pepper (black works too)
1/2 tsp ground ginger
2 tbsp olive oil
1 tsp xanthan gum
green onions so serve
salt
Instructions
In a deep pot, mix together the garlic, ginger, sesame oil, soy sauce, salt and pepper.
Turn the heat onto medium high.
Once mixture becomes fragrant and begins to sizzle, add in the chicken broth.
Bring to a boil before turning the heat down to simmer.
Use a spatula or spoon to stir the soup in a circle as you DRIZZLE the beaten eggs into the broth. Try not to pour big chunks of eggs in at once. Drizzling & stirring will give the eggs a silky string consistency.
Cook for an additional 2-3 minutes.
Serve! Top with green onions!
Notes
This serves between 4-6 people.
Nutritional Information per serving (for 4)
CALS: 169
FAT: 11.1
CARBS: 1.2
FIBRE: 0.1
NET CARBS: 1.1
PROTEIN: 8.7