What a great comfort food! I had never had chicken and dumplings before I made this but after cooking it a few times and changing up the recipe.. I'm in LOVE and I think I found the perfect gluten free/keto chicken and dumplings.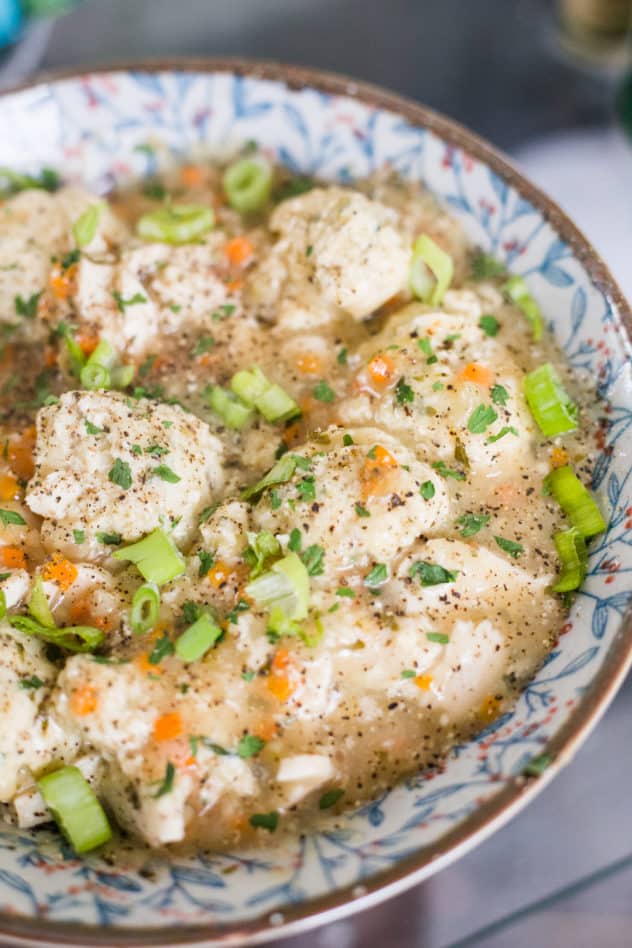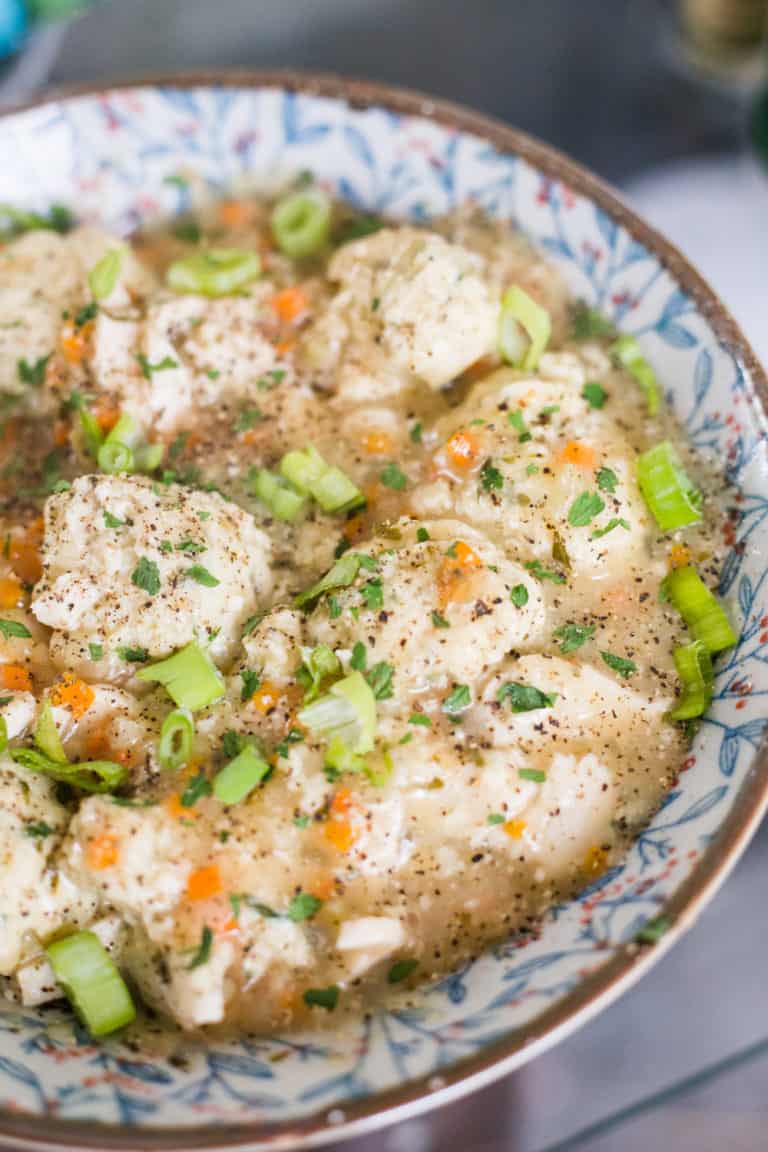 **This recipe was originally published in October of 2017 but has been updated as of Wednesday May 8th, 2019**
Ive updated this recipe because it seemed several people have had issues with the dumplings dissolving in the broth. So I've tried with a different recipe that will be easier and will not break down when cooked in water. The soup is still the same, but the dumplings are different.
You will definitely notice that the dumplings will be a bit sticky – so its important to wet your hands when youre handling the batter. Other than that, it's fairly simple!
If you like these keto chicken and dumplings, make sure to check out our keto Chinese dumplings!