What a great comfort food! I had never had chicken and dumplings before I made this but after cooking it a few times and changing up the recipe.. I'm in LOVE and I think I found the perfect gluten free/keto chicken and dumplings.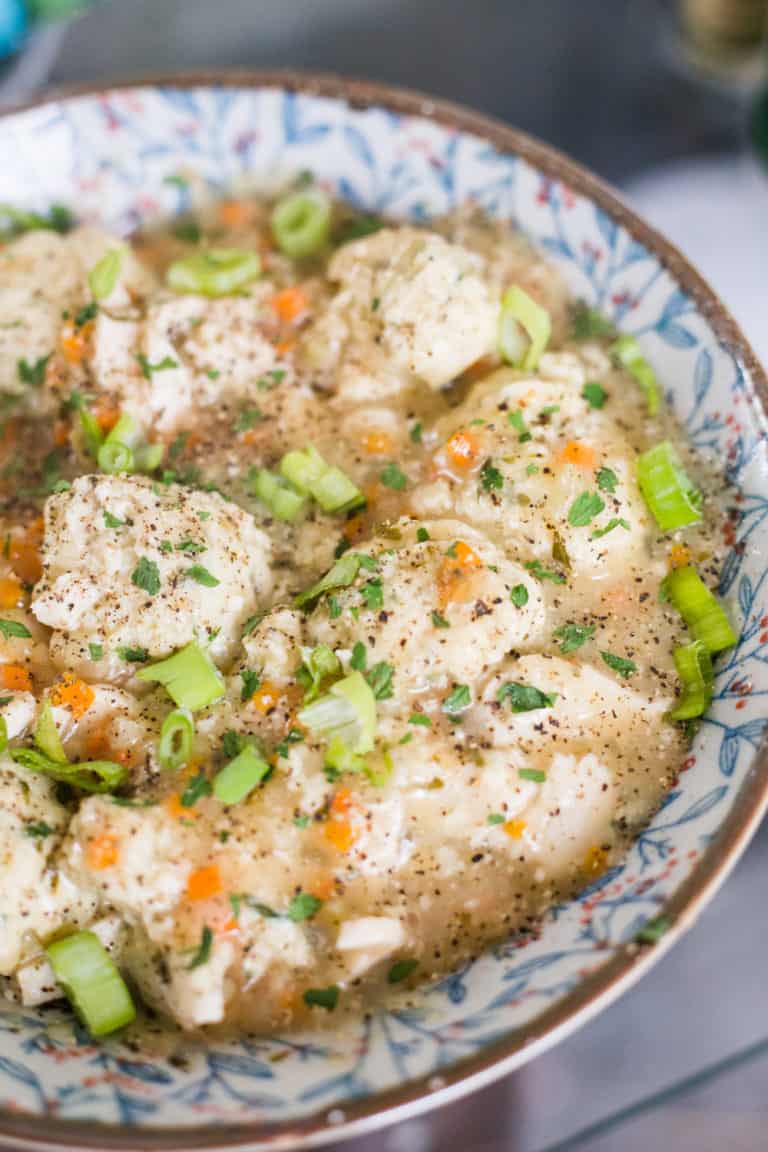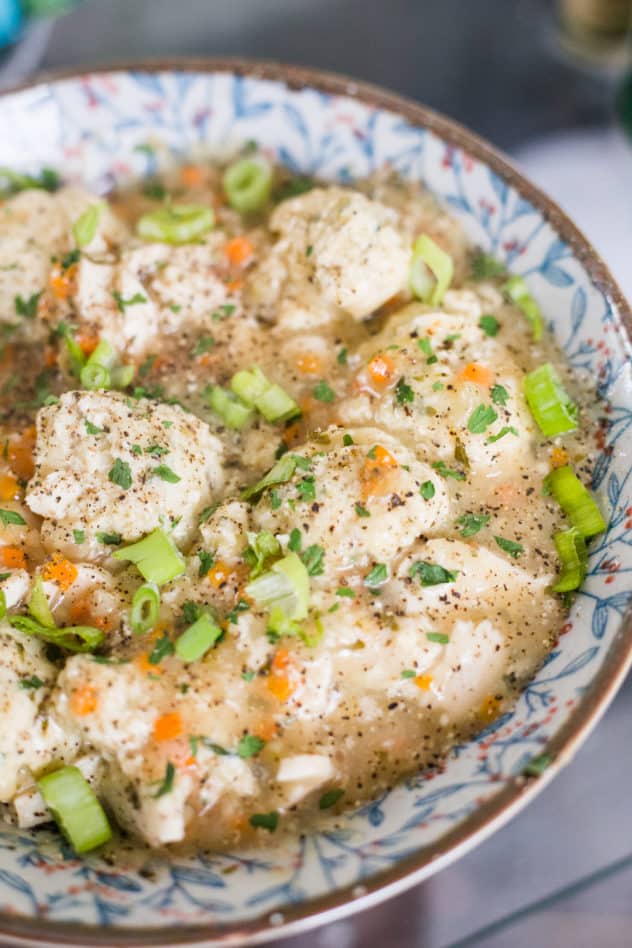 **This recipe was originally published in October of 2017 but has been updated as of Wednesday May 8th, 2019**
Ive updated this recipe because it seemed several people have had issues with the dumplings dissolving in the broth. So I've tried with a different recipe that will be easier and will not break down when cooked in water. The soup is still the same, but the dumplings are different.
You will definitely notice that the dumplings will be a bit sticky – so its important to wet your hands when youre handling the batter. Other than that, it's fairly simple!
If you like these keto chicken and dumplings, make sure to check out our keto Chinese dumplings!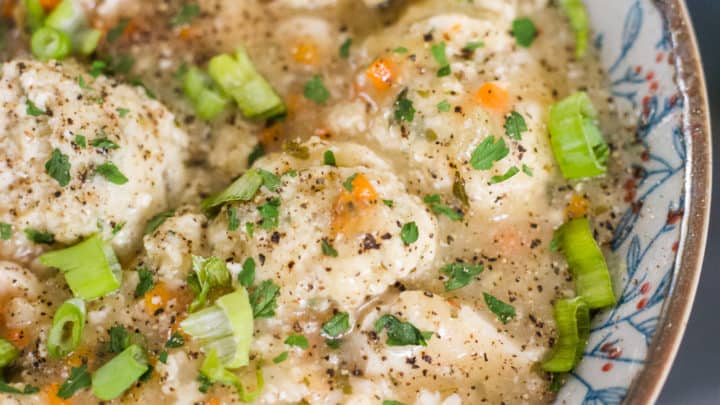 Yield:

5
Keto Chicken and Dumpling Soup
Delicious keto chicken and dumpling soup! This will warm you up on a winters afternoon. Gluten, grain and sugar free.
Ingredients
SOUP:
2 1/2 cup chicken broth
1/3 cup (60g) carrots - diced
1/3 cup (60g) onions - diced
1/3 cup (60g) celery - diced
2 tsp garlic - minced
1 tbsp butter
2 tsp parsley
1 tsp xanthan gum
2 chicken breasts - cooked and chopped
DUMPLINGS
3/4 cup (75g) almond flour
1/2 scoop (30g) whey isolate
3/4 tsp xanthan gum
1 tbsp butter - melted
1 tsp baking powder
1 egg
1 tsp parsley
1 tsp oregano
salt/pepper
1 tbsp thyme
Instructions
In a pot, heat up your butter, garlic, onions, celery, carrots, salt, pepper and herbs over medium heat.. Saute for about 5 minutes.
Stir in your xanthan gum.
Pour in the chicken broth and mix thoroughly. Bring to a boil over medium-high heat.
While it heats up, time to make the dumplings.
In a bowl, combine your almond flour, whey isolate, xanthan gum baking powder and herbs.
Stir in one egg and the tbsp of butter.
Use wet hands to take small marble sized balls of dough and place them into the pot.
Cover and turn down the heat to medium.
Let it simmer for 15 minutes. Covering them is important and don't take the lid off.
Once the dumplings have doubled in size and are fully cooked, add in the chicken.
Let it heat up and then serve!
Notes
This makes roughly 5 servings.
Nutritional Information per serving:
CALS: 173
FAT: 12.2
CARBS: 6
FIBRE: 2.7
NET CARBS: 3.3
PROTEIN: 12.2