Jalapeno and cheese is one of the most delicious combos out there – from jalapeno poppers to a spicy cheese dip – you just can't go wrong! That's why I decided to try my hand at a grain free jalapeno cheese bread and boy – it did NOT disappoint.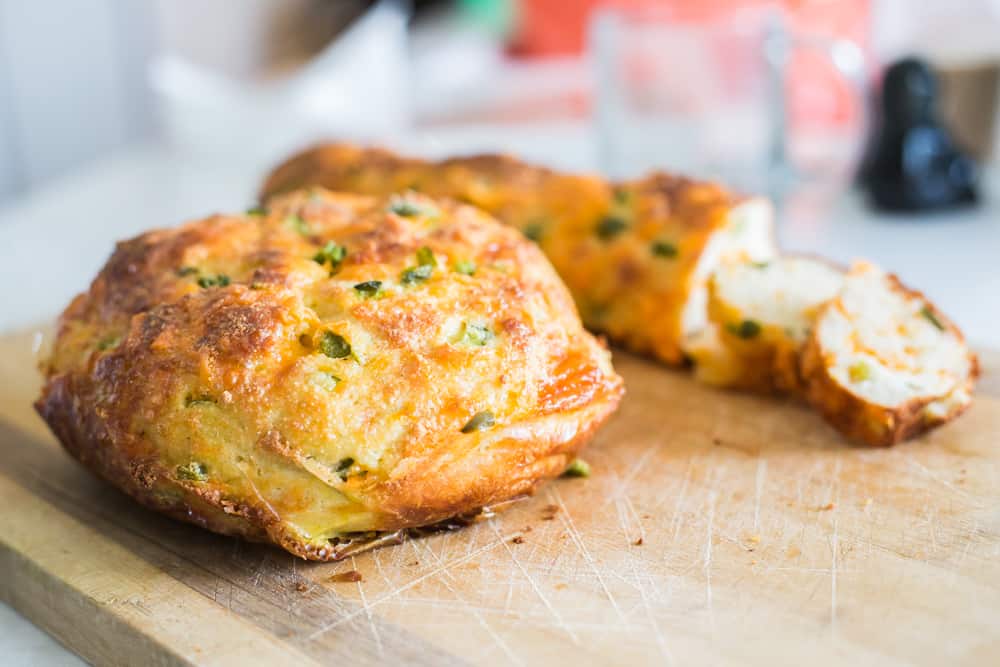 This low carb cheese bread recipe is based off my grain free bread recipe using almond flour and arrowroot flour. To be honest, it's one of the best grain & gluten free bread I have made!
Now, like I mentioned in the base recipe – this is probably not for people doing strict keto. The arrowroot is higher in carbs but if it fits your macros – go for it! This bread is a based off of two recipes I spotted when I was in the testing phase. The first one is Dr. Bergs "Healthiest Bread in the World". The second is from Jess at PaleoGrubs. I highly recommend checking both those recipes out!
As Dr. Berg has mentioned, arrowroot is low-glycemic and can be used in moderation. I do understand if serious keto-ers do not want to make this recipe though.
This bread is so delicious that I made TWO batches – one I turned into baguettes!