Two years ago I made keto carrot muffins but they didn't really turn out like I wanted. I eventually took down that recipe and today I decided to try my hand at a better carrot muffin and boy did it deliver!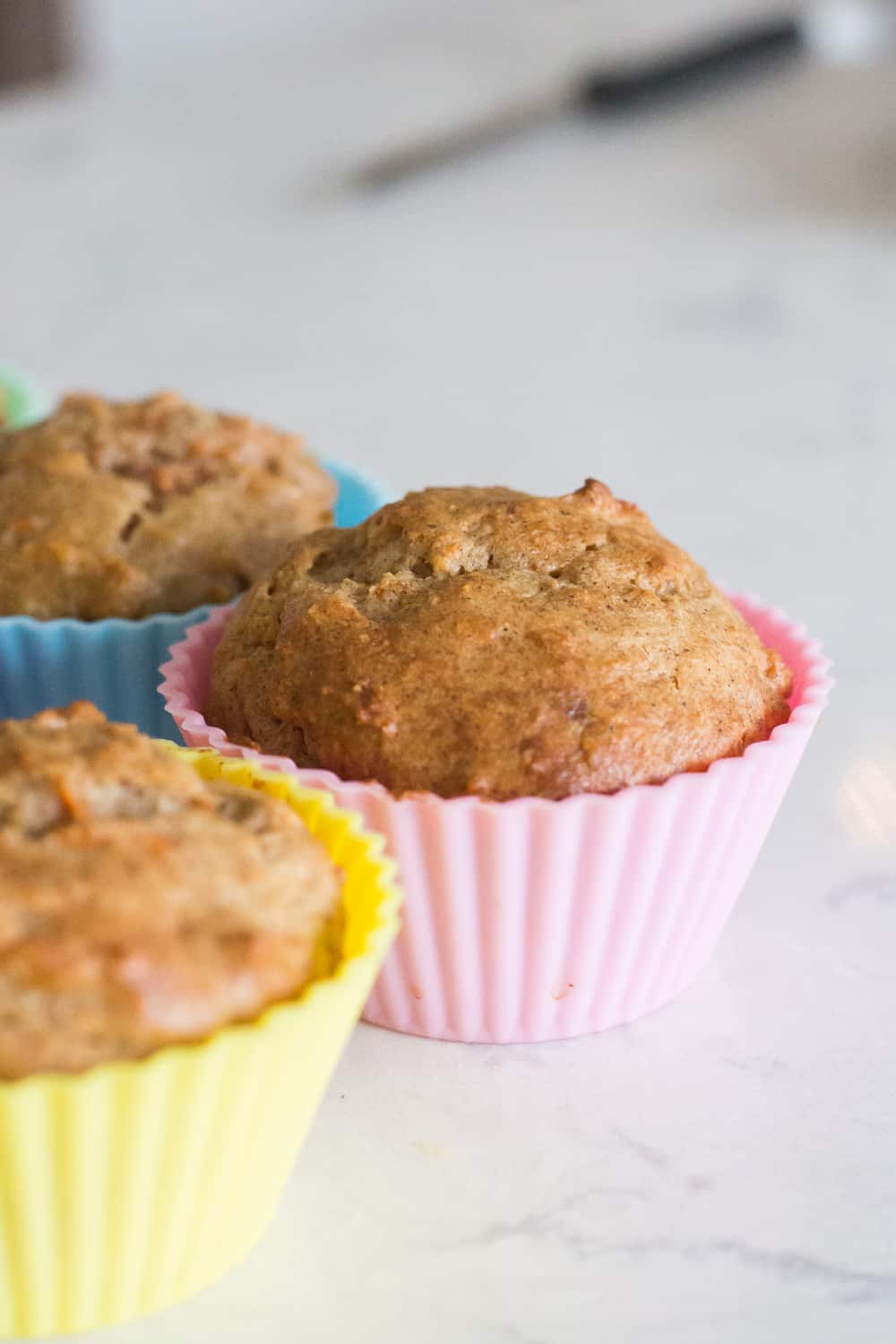 One of the first mistakes I made last time was to use pre-shredded carrots that you find at the grocery store. I don't recommend using them because they aren't thin enough to mold with the batter. Instead you'll have chunks of carrot poking out and it just won't be the same. I highly recommend to grate the carrots yourself.
Secondly, I decided to wring the carrots to dry them out so that there won't be any excess liquid. If you don't dry them out – they may not cook properly when in the oven. Even after 45 minutes they still could be wet on the inside!
I hope you enjoy these keto carrot cake muffins as much as I did! They are perfect warmed up with a little butter! Delicious!
If you want to make this as a loaf instead – try my keto carrot cake recipe that has a delicious cheesecake icing!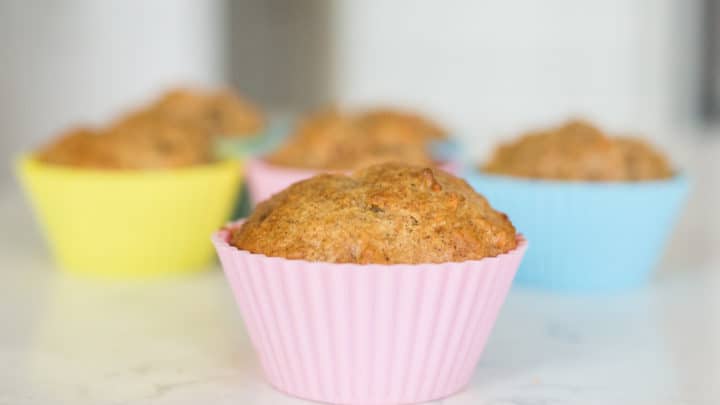 Yield:

10
Keto Carrot Muffins
Easy peasy keto carrot muffins! These have an amazing rise plus they have that perfect buttery taste! Sugar, grain and gluten free!
Ingredients
2 tbsp Greek yogurt
2 tbsp almond milk or heavy cream
1.5 tsp cinnamon
1/2 tsp nutmeg
1/4 tsp allspice
1 tsp vanilla
2 egg
2 tbsp butter - melted
1 tsp baking powder
2 medium sized carrots (approx 1 cup / 50g) shredded
Instructions
Shred the carrots by hand.

Wring them out using an old towel or cheese cloth (be ware, it will be bright orange).

Once you can get out as much water as you can, whisk together all the ingredients.

Spoon the batter into a lined muffin tin and bake at 350F/175C for approximately 35 minutes or until a toothpick comes out clean.

Let the muffins cool before consuming. This makes approximately 10 muffins.
Notes
Nutritional information per muffin:

CALS: 161
FAT: 14.1
CARBS: 5.1
FIBRE: 2.1
NETCARBS: 3
PROTEIN: 5.6