One of my favourite treats! This carrot cake recipe is a delicious savoury treat that can be enjoyed year-round!
You'll probably wondering, and I'm sure I will get some comments, whether carrots are actually considered *KETO*. Let me just say, that while carrots are a bit higher in carbs and considered a root vegetable, they are ok to eat in MODERATION.
In this recipe, I only used one and a half medium sized carrots – which is approximately 10 carbs. However if you choose not to eat carrots on keto, that's up to you!
So this recipe doesn't call for a lot of liquid. I tried it with some butter and cream but because the shredded carrots provide a lot of liquid, the loaf just came out soggy. Using just the 2 eggs is perfect and there's no eggy taste.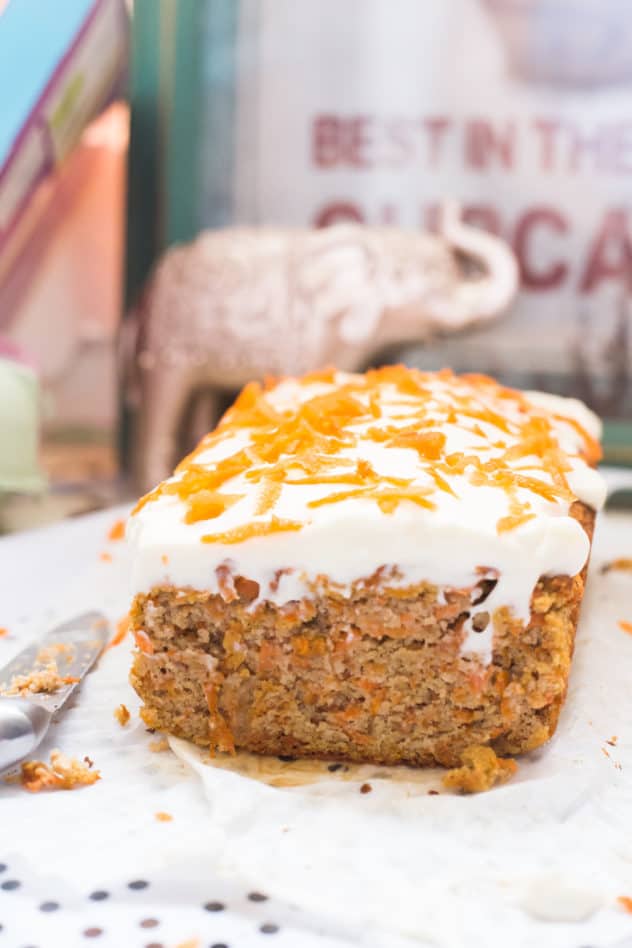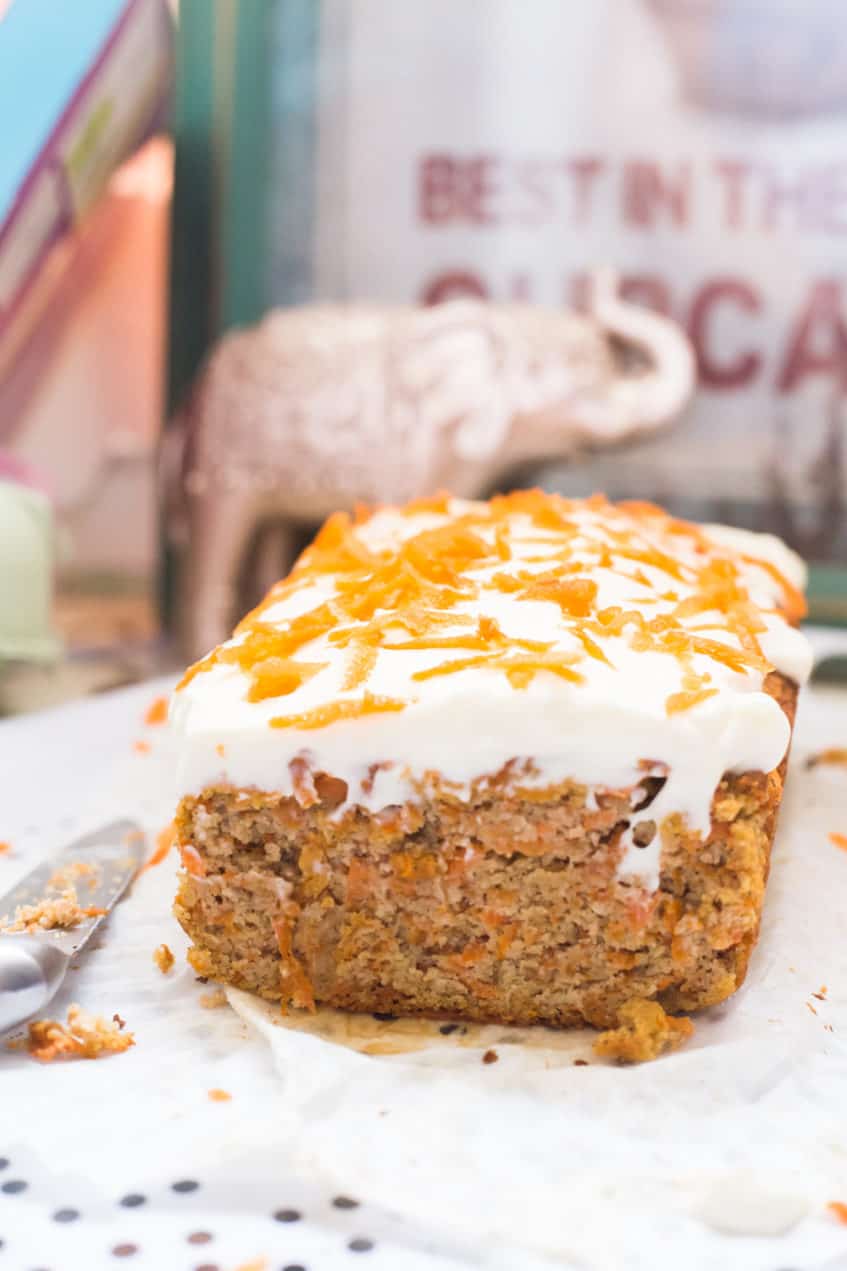 One note I will add, for this carrot cake recipe, it is that it is best to shred your own carrots. If you buy them in store, they are too thick for carrot cake.
Oh! also – if you watched the video and noticed that the cinnamon doesn't look like cinnamon – it's because I ran out of the powder and had to grind up some cinnamon sticks. Same taste – different texture/look.
If you like this recipe, make sure to check out my keto banana muffins, zucchini bread, morning glory loaf or banana bread with chocolate chips.