Spent all day baking today and I don't regret a thing, especially after trying this amazing keto banana bread with chocolate chips! It's delightful!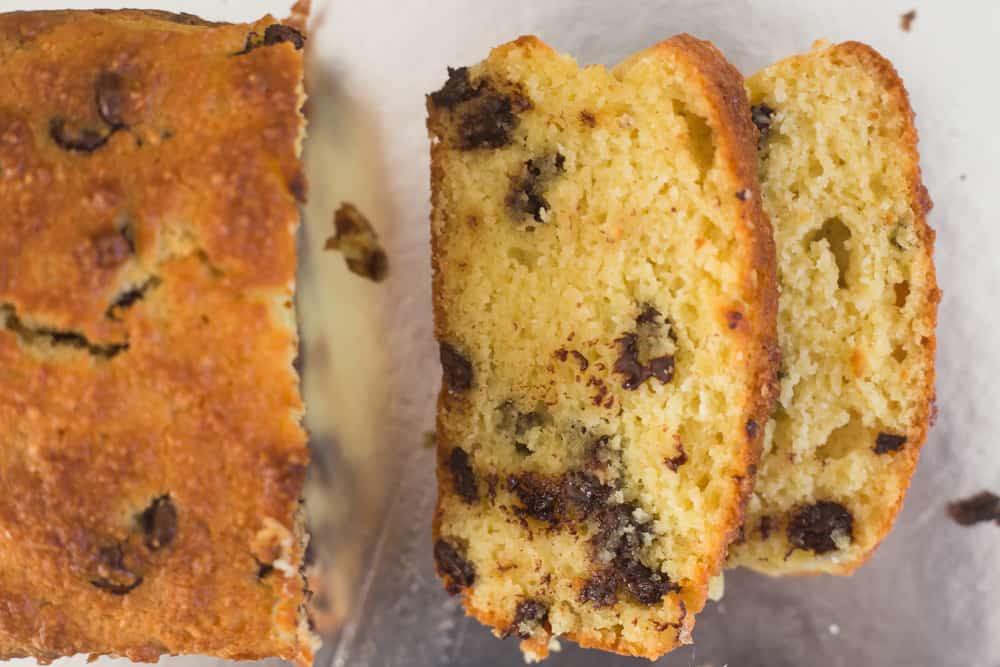 A few notes before I get into the recipe: First and most importantly, there are NO bananas in this recipe. Since banana's are incredibly starchy and carby, we try to avoid them as much as possible on keto.
Instead I used banana flavouring! I found some at a local baking store here in Ireland but there are several that you can buy online. Here is one from Amazon, or you can add in a some of banana flavoured protein powder!
Secondly, I would not recommend swapping the almond flour out for coconut. I haven't tried it, but if you WANT to try, I'd start with 1/2 cup and go from there.
As for the chocolate chips – I would suggest finding ones that do not contain maltitol. It will raise your blood sugar. Try to find one with erythritol, xylitol (NOT