A keto waffles recipe? Who doesn't love waffles? Whether it's for breakfast for alongside some crispy fried chicken for dinner, there are many ways to love the waffle! My personal favourite is with some bacon, cheese and a nice poached egg on top.
Today I decided to make FIVE different kinds, including a nut-free version, a few nut AND coconut free ones as well! These are perfect for Sunday mornings.
Now let's talk waffle makers. Mine is a square press that makes 2 square waffles about the size of an Eggo (seen above). Each of these recipes make between 2 & 4 waffles each, but if you have one of those circular waffle makers (as seen below) you could get an entire circle done with each recipe.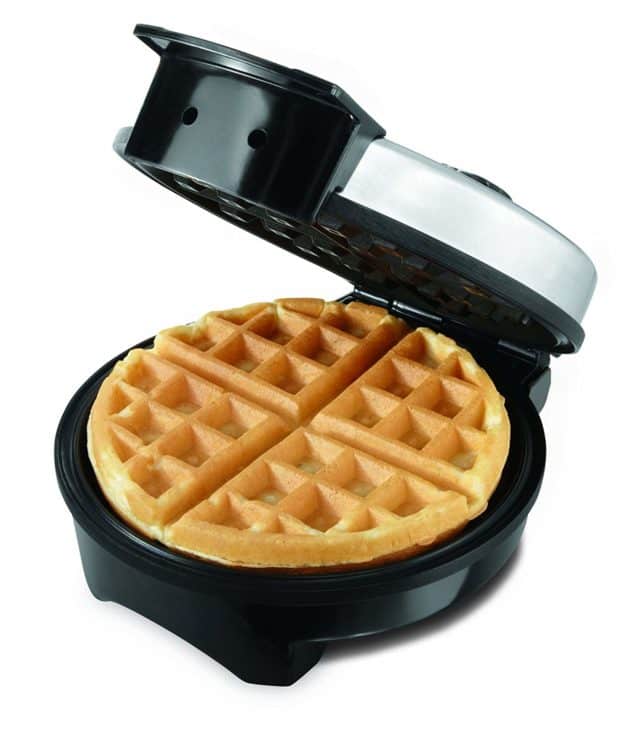 As for the ingredients – xanthan gum is a must – I tried it without the xanthan gum and it was a MESS. Did not turn out well at all.. even with psyllium husk. For the cream, I used 'light cream' or half and half to bring down the calories but if that isn't something you care about or want to bring the carbs down a bit more, definitely you can use heavy cream. Olive oil can be replaced with butter or coconut oil!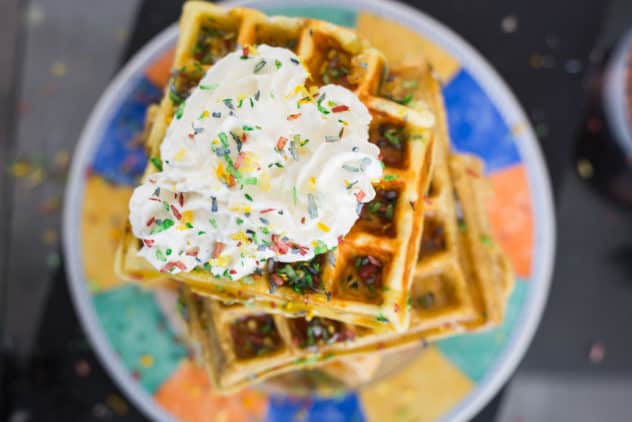 Hope you all love these delicious delicious waffles! If you like these, make sure to check out my Cinnamon Roll Waffles!
Yield:

2
Keto Coconut Waffles