The latest and last instalment of my waffle series. Can you tell I liked my new waffle maker? Haha
I saw a video on instagram the other day that was basically a cinnamon roll placed into a waffle maker and I really wanted to try it!!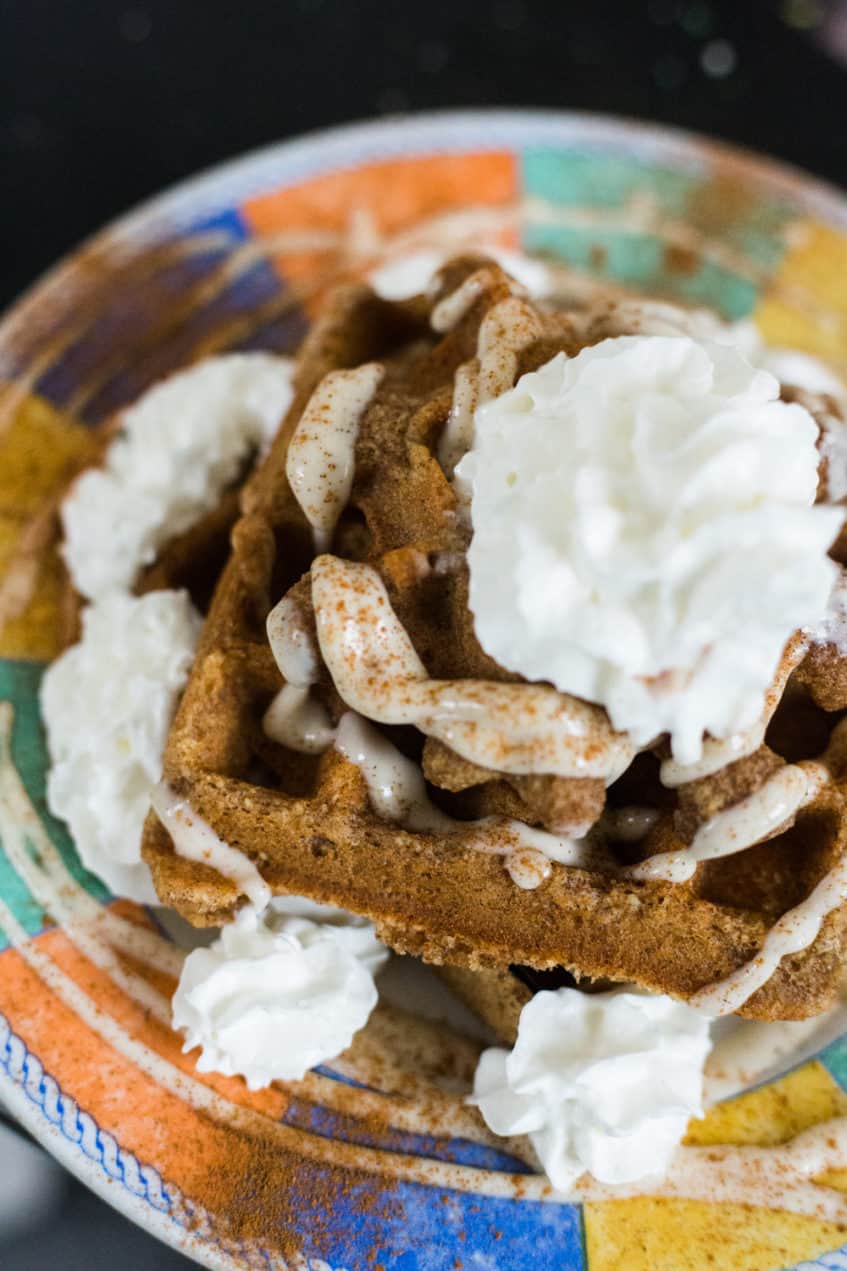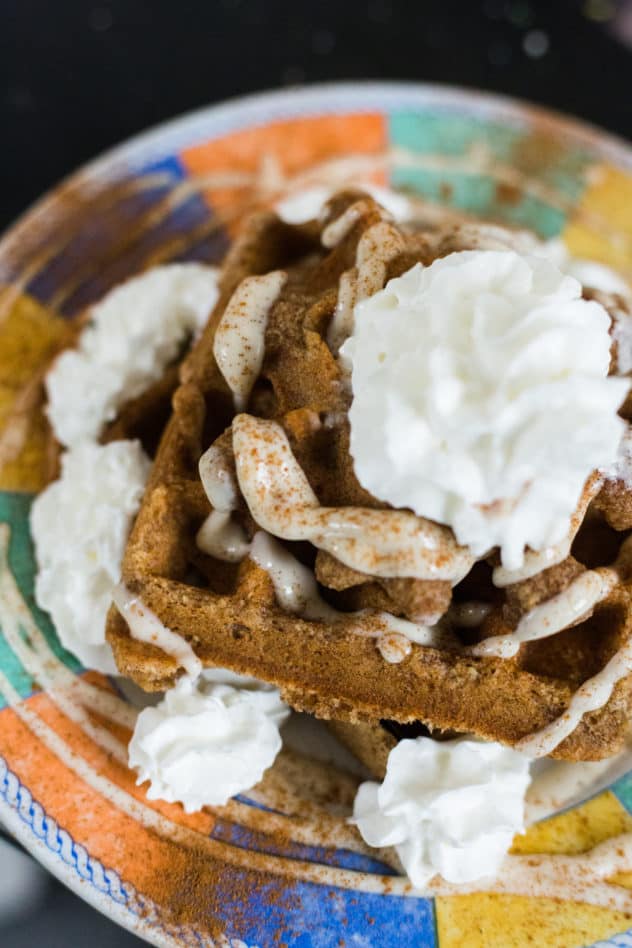 Ive tried a lot of cinnamon rolls and my favourite by far have been the the ones made with fathead dough. But I wasn't too sure if it would hold up in a waffle iron. I mean, It's mostly cheese, so I figured it would burn easily.
Instead with this video, I just made a delicious and super easy cinnamon vanilla waffle and topped it with a yummy cream cheese frosting.
If you want to give it a try with coconut flour instead, I think it should work fine! Try starting with 1 tbsp and go from there, but I don't think you will need much more than that.
For the consistency, you'd definitely want it similar to a cake batter.. and the xanthan gum is a MUST. I've tried it without and it did NOT workout. The waffle just fell flat and it was super disappointing.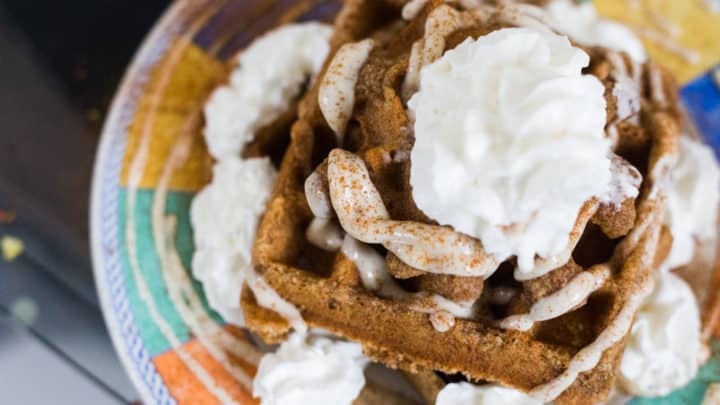 Yield:

3
Keto Cinnamon Roll Waffles
Delicious keto cinnamon waffles topped with a sweet cream cheese frosting. Gluten free cinnamon rolls made into waffles!
Ingredients
WAFFLE:
1 tsp cinnamon
1.5 tsp baking powder
salt
1 medium egg
2 tbsp butter - melted
1 tsp vanilla
FROSTING
4 tbsp cream cheese
1 tsp vanilla
1 tbsp heavy cream
Instructions
In a mixing bowl, whisk together the waffle ingredients. Pour onto the waffle iron and close the hatch. Cook until done - mine took approximately 2 minutes until a nice brown colour.
While your waffles are cooking, place the topping ingredients into another mixing bowl.
Microwave (30 seconds) or heat on (low) the stove until the cream cheese has melted.
Place the waffles onto a plate and spoon the cream cheese frosting on top!
Enjoy!
Notes
This makes roughly 3 waffles.
Nutritional Information per waffle:
CALS: 237
FAT: 22.4
CARBS: 5.2
FIBRE: 2.6
NET CARBS: 2.6
PROTEIN: 5.5
Nutrition Information:
Yield:
3
Serving Size:
1
Amount Per Serving:
Calories:

237
Total Fat:

22.4g
Carbohydrates:

5.2g
Fiber:

2.6g
Protein:

5.5g