One of the things I totally miss being low carb is bruschetta and a nice warm baguette to use for dipping – now it's here! A keto baguette!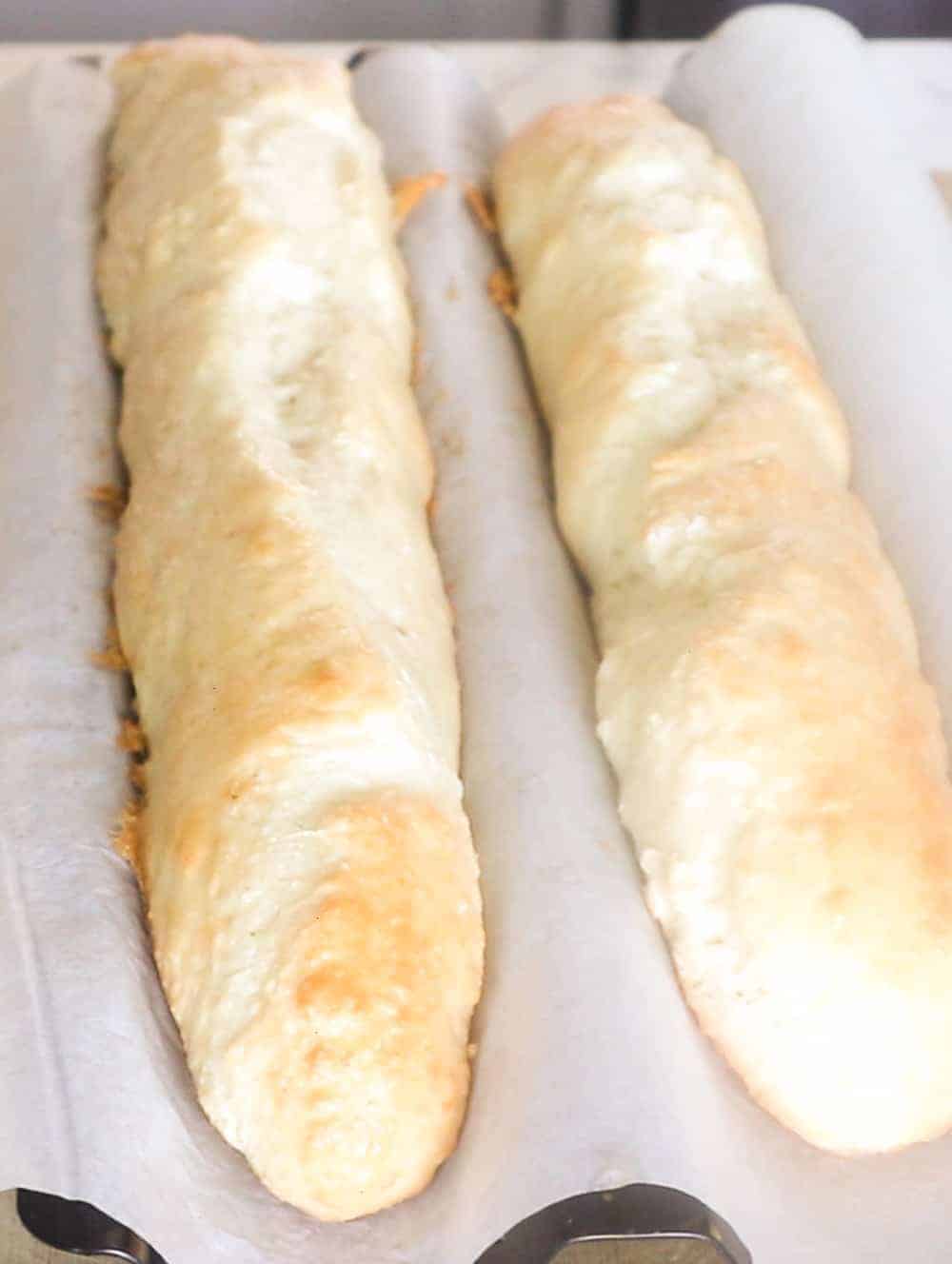 This recipe is super simple and the best thing is that it has NO eggs. You can add eggs if you'd like but it's not necessary. Fresh out of the oven, this keto baguette looks amazing.
Now I will mention – this is just the 'base' recipe for these baguettes. They won't have the same taste as a regular baguette obviously so I recommend adding in some of your favourite herbs and spices – maybe some garlic or onion powder – or pepper and a little chilli powder. It's up to you!
I added a bit of OooFlavors 'wheat bread' flavouring to give it a bit of taste like original bread. If you don't have any flavouring – that's ok too. I topped a few with butter and parmesan cheese, others with sugar free salsa – both were amazing!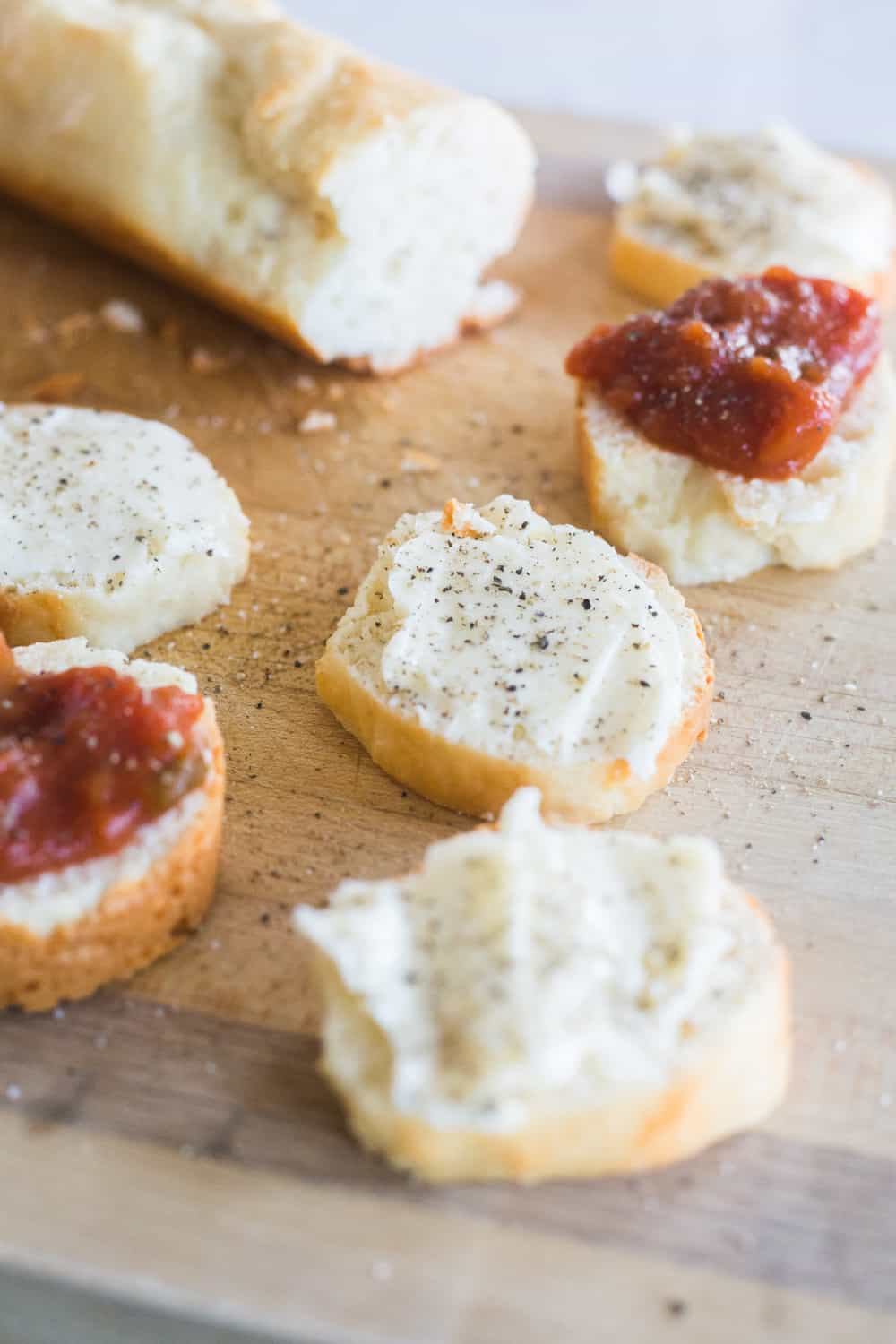 Now if you want to try to replicate that crunchy exterior, try placing an oven safe dish of boiling water into the oven while these are baking – or you can slice them and toast them so they will be real crunchy! I can't wait to toast a few and make some bruschetta! Or smother them in a nice cheese sauce!
Hope you like. If you do, make sure to check out my keto bread rolls, keto white bread and keto sweet bread!
An easy and delicious keto baguette. Perfect to toast and to serve for dipping or even using as bruschetta. Gluten, grain and sugar free!
Ingredients
1 tsp xanthan gum
2 tsp baking powder
1/4 cup (50g) butter - melted
1/3 cup (80g) greek yogurt or sour cream
1/2 cup (125ml) + 2 tbsp water
2-3 drops of wheat flavouring (optional)
Your favourite herbs & spices
Instructions
In a mixing bowl, whisk together the dry ingredients.
Pour in the wet ingredients and stir until a thick batter forms.
Line your baguette mold with parchment paper and spread the batter onto each mold.
Use wet hands to smooth the top of the batter.
Bake at 375°F / 190°C for 10-15 minutes or until the bread is a light gold.
Take out and let cool for 5 minutes.
Slice and Enjoy!
Notes
This makes 2 baguette rolls - around 40 slices.
Nutritional Information Per Baguette slice:
CALS: 56
FAT: 4.2
CARBS: 1.3
FIBRE: 0.6
NET CARBS: 0.7
PROTEIN: 3.8
Recommended Products
As an Amazon Associate and member of other affiliate programs, I earn from qualifying purchases.