An Easter keto sweet bread!? WHO WOULD HAVE THOUGHT?? It's actually much easier than it looks PLUS it is gluten, grain, and sugar free!
I have to admit, I added some almond milk (you could add heavy cream) and butter, making it one of the fluffiest gluten free breads I've made! It honestly has surprised me how fluffy and bread-like it is!
BUT this isn't your typical Easter bread. Since there is NO gluten, we aren't able to braid the dough, which is how most Easter/Sweet breads come. Instead, I just threw it all into a loaf tin.
However, if you want to make more of a typical circle dough with an egg inside, you can use a spring form pan instead and after you put all the dough into it, place your eggs. Then bake. That may make it a bit more of a traditional.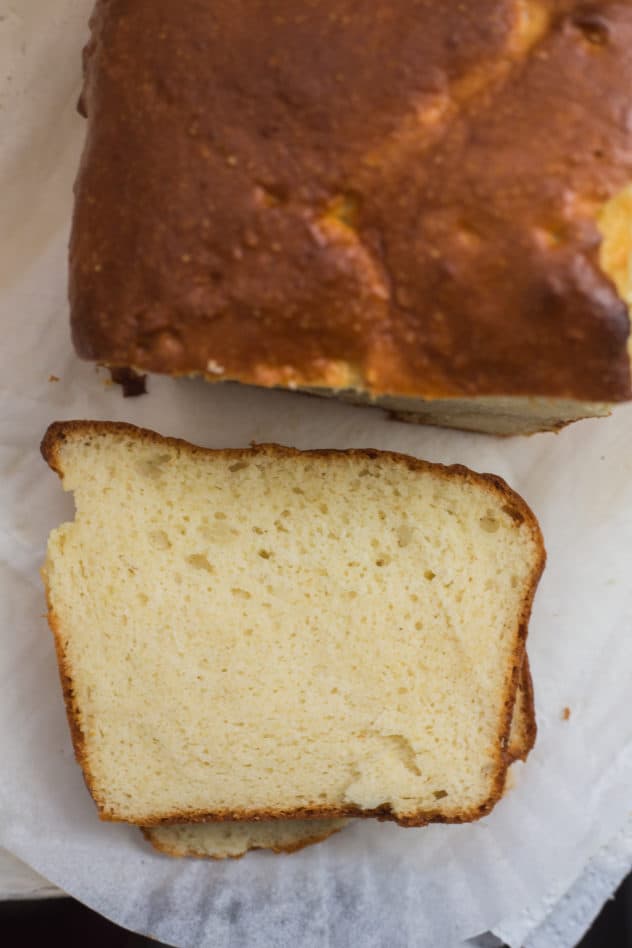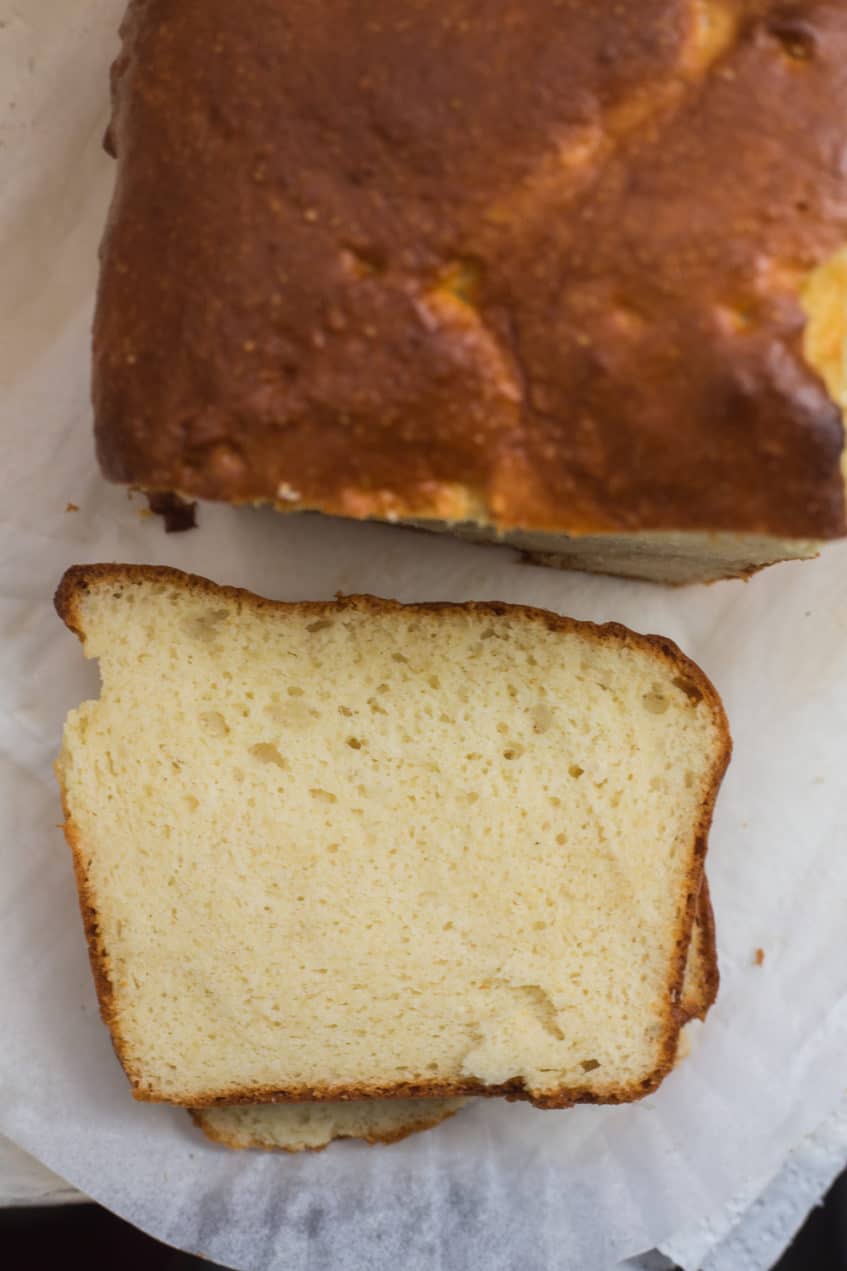 One more note before the recipe – you'll notice that my load is breaking at the side and kind of lopsided – I mean, there is nothing wrong with it, or it's taste but it is because I baked it at 375°F/ 190°C and it baked the top WAY too fast. So a baking temp of 350°F/175°C should be better for this bread.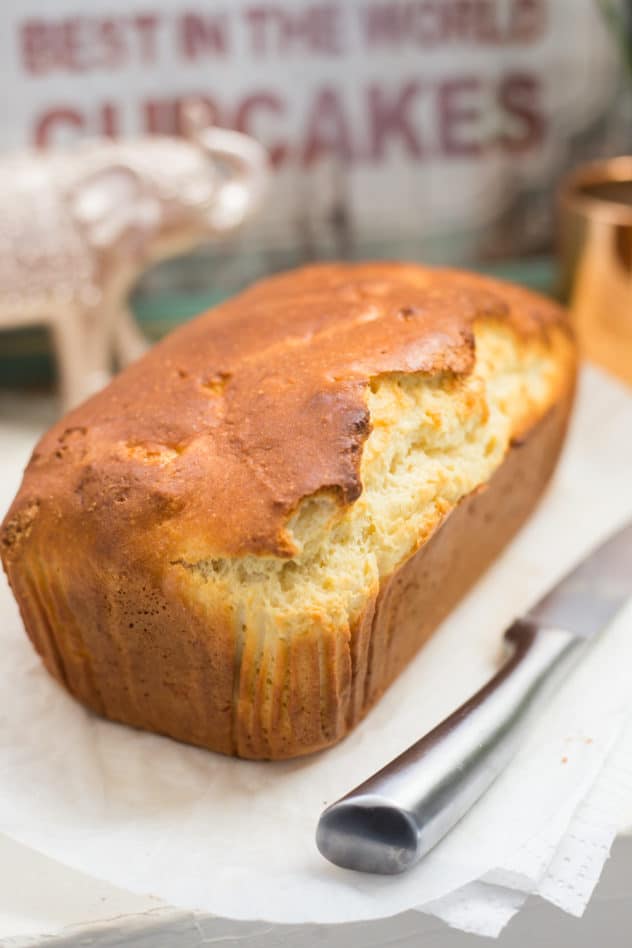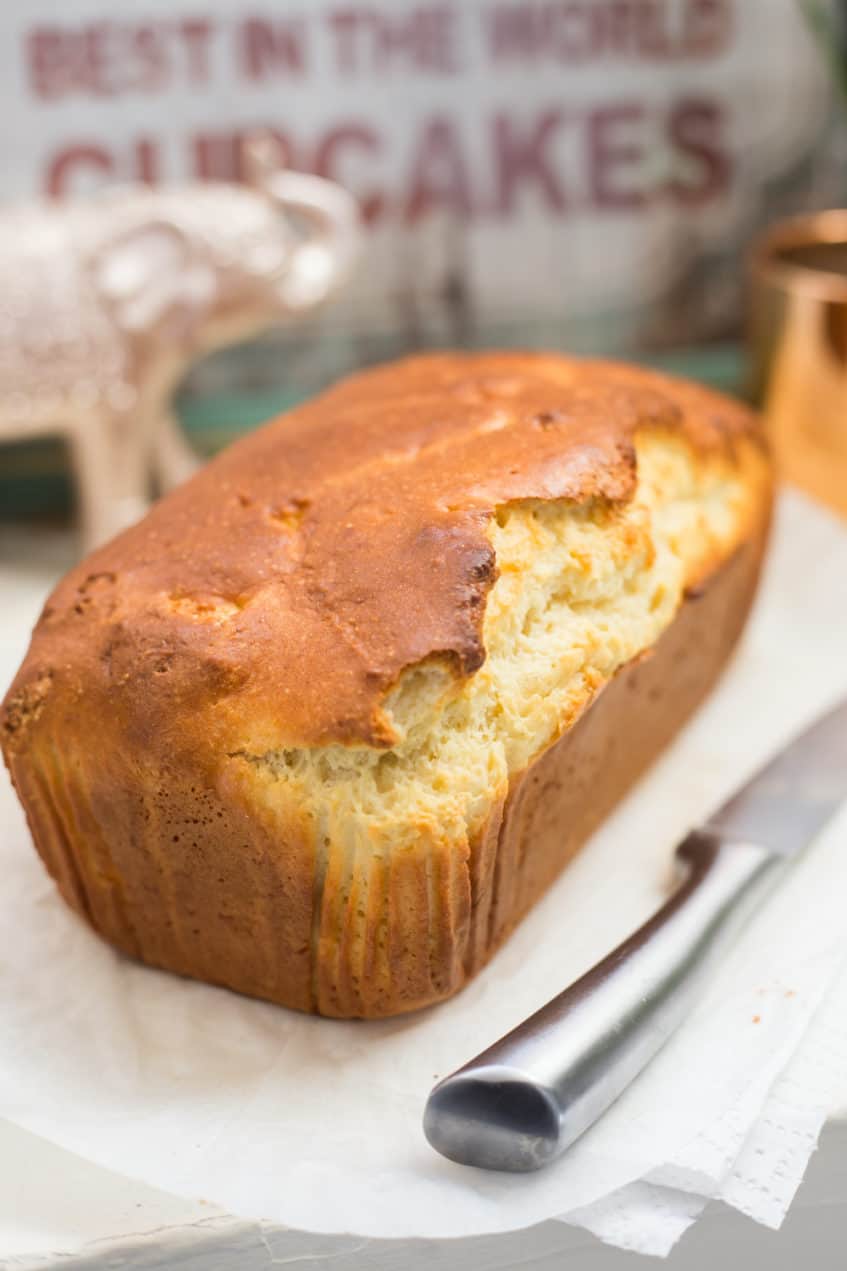 Hope you all have a fantastic Easter and enjoy this yummy keto sweet bread!
If you like this recipe, make sure to check out my regular keto white bread, brown bread, Hawaiian sweet rolls or hamburger buns!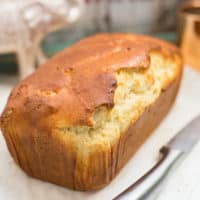 Keto Sweet Bread | Easter Bread
An amazing, keto sweet bread! Super easy to make and best part it is gluten, grain and sugar free!