Fried chicken with a twist – these keto Dorito chicken legs are absolutely amazing and SO easy to make!
For this recipe, I used chicken legs – bone and skin on. You can use any chicken you'd like but best to have skin on for that extra CRUNCH.
I made a previous recipe for Doritos using cheese powder but this time I figured I'd give it a try with nutritional yeast. It was delicious! If you can't find cheese powder or nutritional yeast, you can try parmesan cheese. YUM.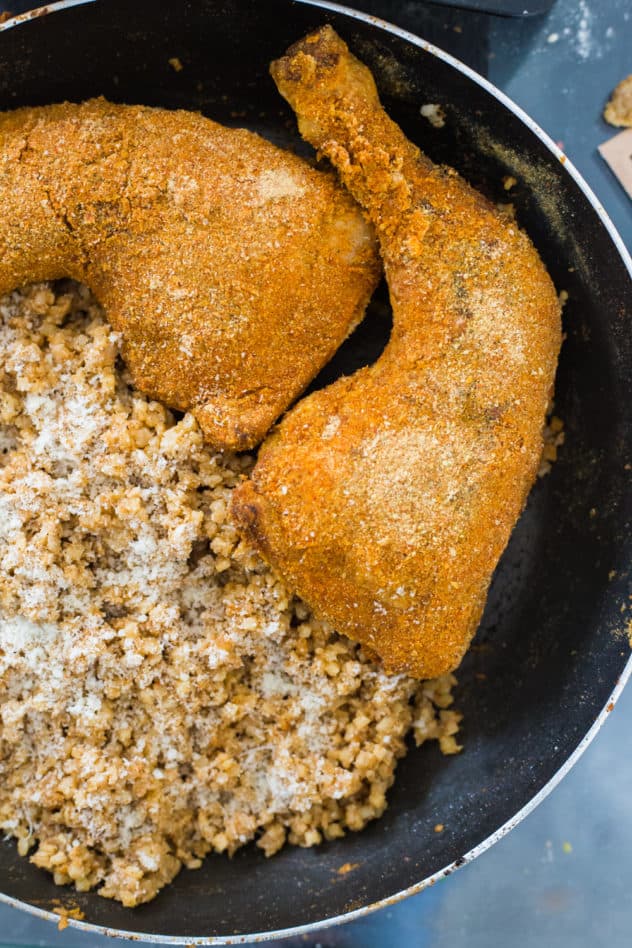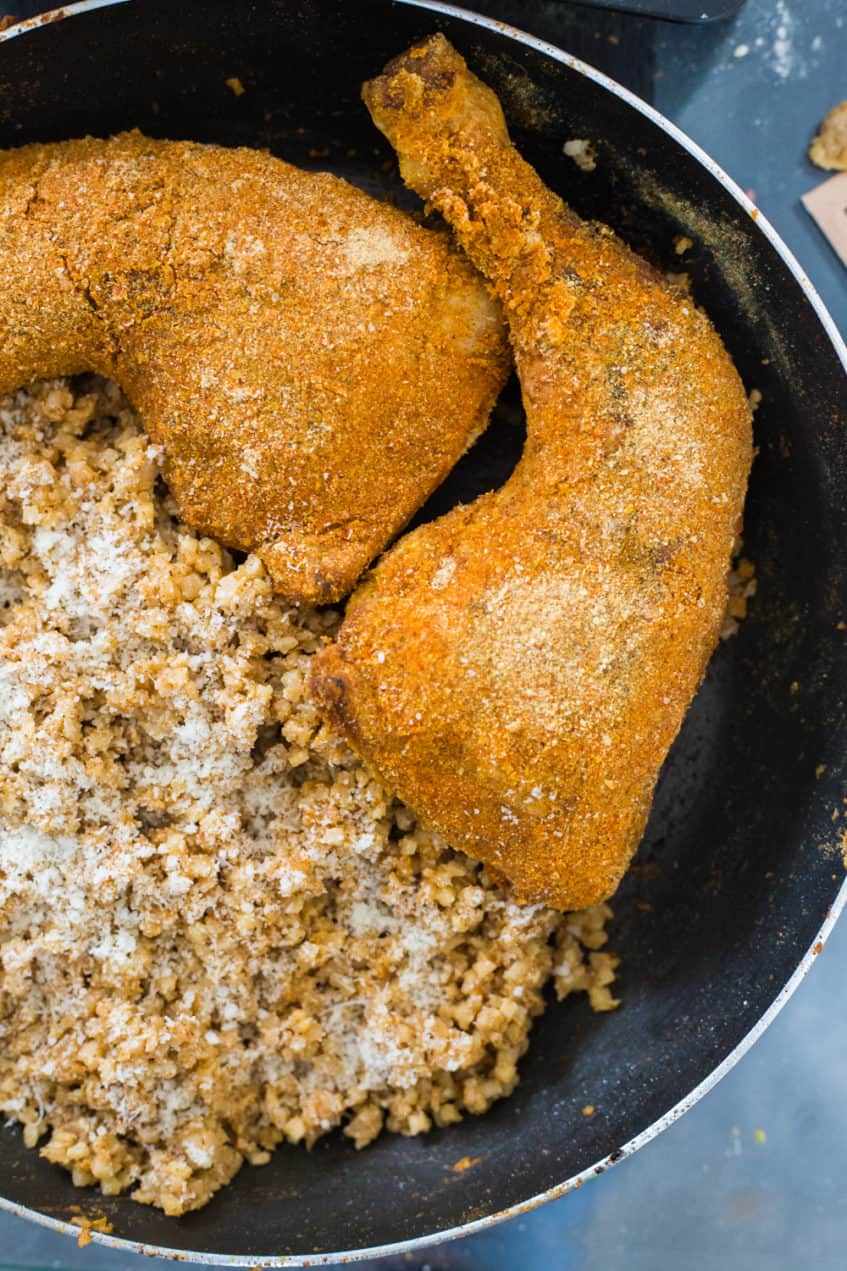 A few tips before I get into the recipe: if your chicken is very wet in the package, gently dry it off with a paper towel before dipping into the whey isolate (or coconut flour).
I did try to deep fry the chicken already coated with the dorito dust BUT the dust dissolved into the beef drippings when I was frying it.
Remember to be safe when frying (alternatively, you could bake them) – keep a lid and fire extinguisher near by! Choose an oil with a high smoke point.
If you like this recipe, make sure to check out my keto Doritos, crackers/chips, or fathead flatbread!