This keto Yorkshire pudding is a staple at a Sunday night roast, topped with yummy gravy. The recipe is actually quite old and dates back to the 18th century as a way to use beef drippings.
There are a few notes that I'd like to say before I get into this recipe. It's a bit difficult to replicate this as a gluten free recipe since the gluten one of the things that makes it fluffy and delicious.. but I made 3 batches and I THINK I replicated it fairly well.
I used arrowroot flour in this recipe, which is a bit of a grey area for keto to be honest.. but these NEED the starch. I tried it with coconut flour (and to be honest, it was higher in carbs when I used CF) but it just didn't have the same results. They weren't the greatest. It's best to stick with arrowroot flour for your keto yorkshire pudding.
A good replacement COULD be vital wheat gluten, which may be able to replicate it even closer to the original Yorkshire pudding, but I have NOT tried it.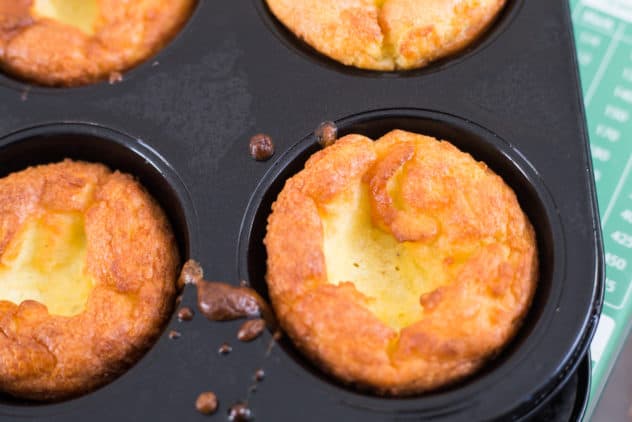 As for the beef drippings, it is VITAL that you use an oil with a high smoke point. You CANNOT use olive oil. It will burn, smoke and possibly start a fire. Please research and find the best oil to use in temperatures upwards of 450/225. It needs to be able to be HOT and sizzling.
If you like these, make sure to check out my keto Dutch baby and keto white bread!