Ever had a Dutch baby? These German pancakes are incredibly similar to Yorkshire puddings but with added sweetness! They are great to be topped with fruit, whipped cream, sugar free maple syrup or any other of your favourite pancake toppings! The perfect keto Dutch baby!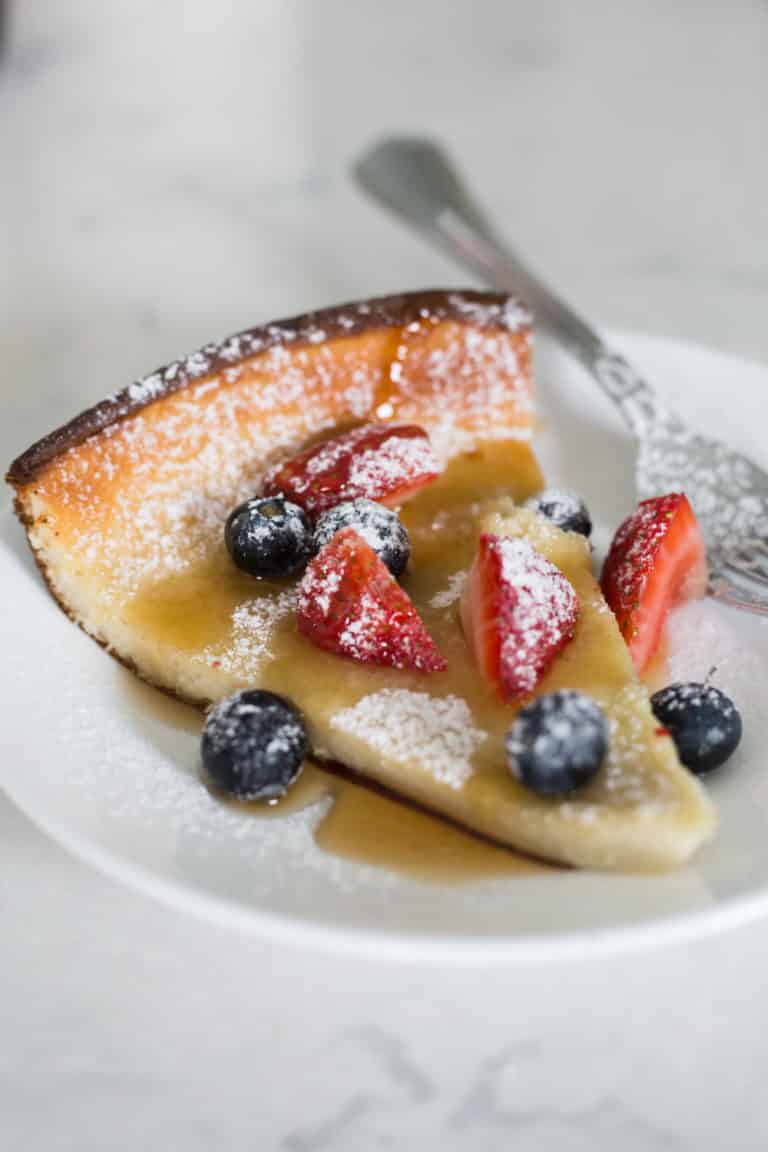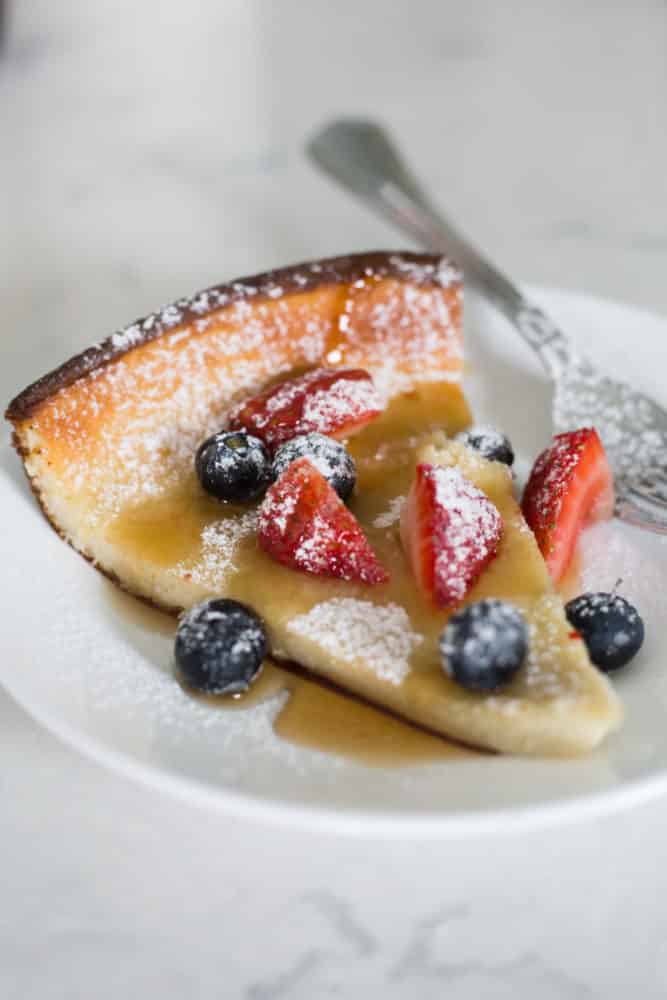 They are incredibly easy to make however there are some simple rules that need to be followed to make sure they turn out perfect.
First things first, make sure that all your ingredients are room temperature. It's important that the eggs and cream are not cold otherwise it may have trouble rising in the oven. I made this recipe twice – once with colder ingredients & there was some rise, but it wasn't big, so make sure your ingredients are room temp.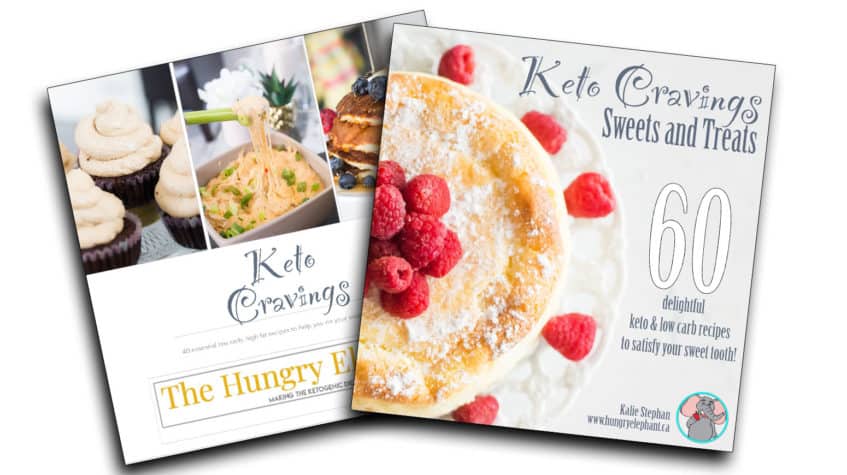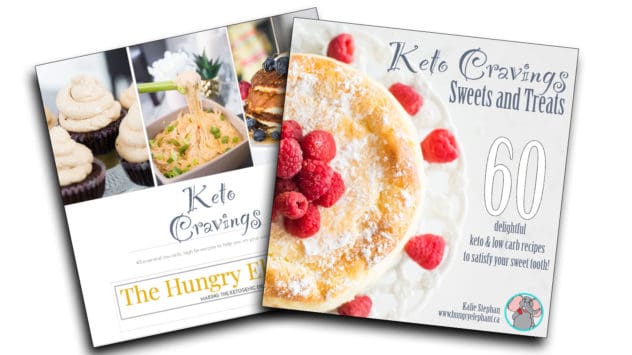 Secondly, the pan that you use (I used a 9×13 metal cake pan) must be piping hot when you add the mixture. You should pre-heat the oven with the pan inside before adding & melting the butter & mixture. If it's too cold, it will have problems rising in the baking process.
Other than that, it's fairly simple to make. If you want, you could even blend all the batter ingredients together in a blender. It's up to you!
If you like this recipe, make sure to check out my almond flour vanilla pancakes and my coconut flour pancakes!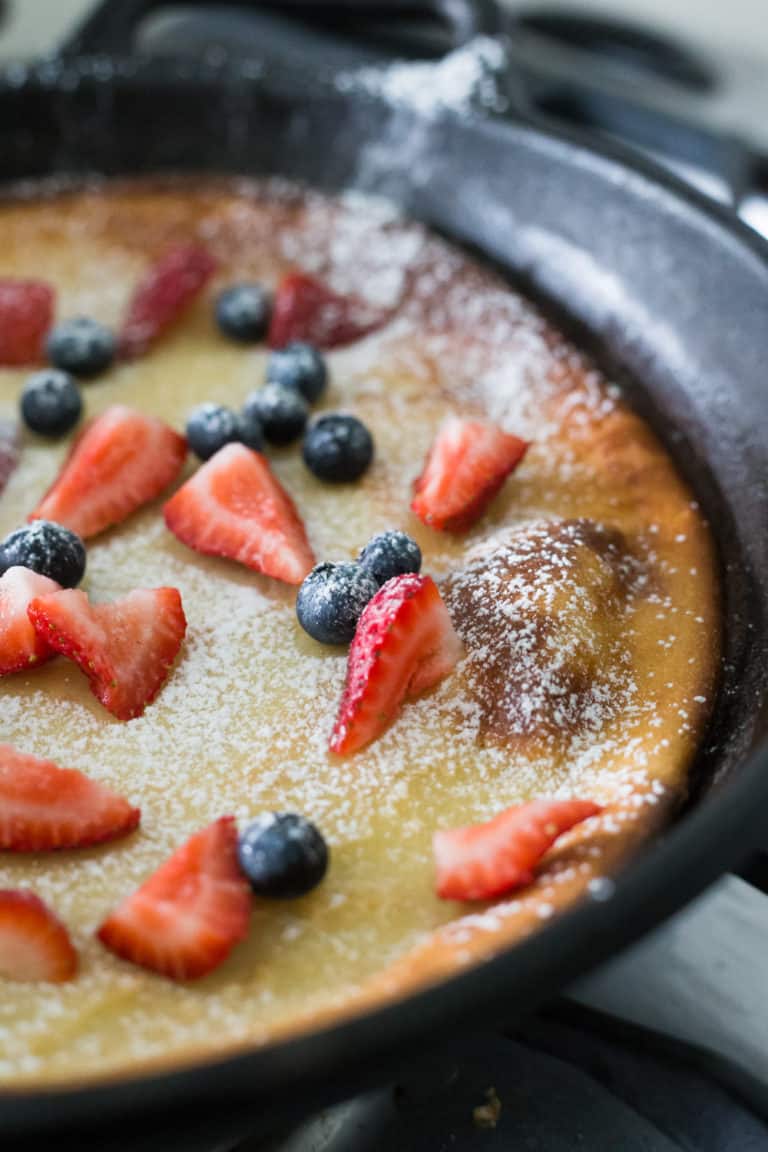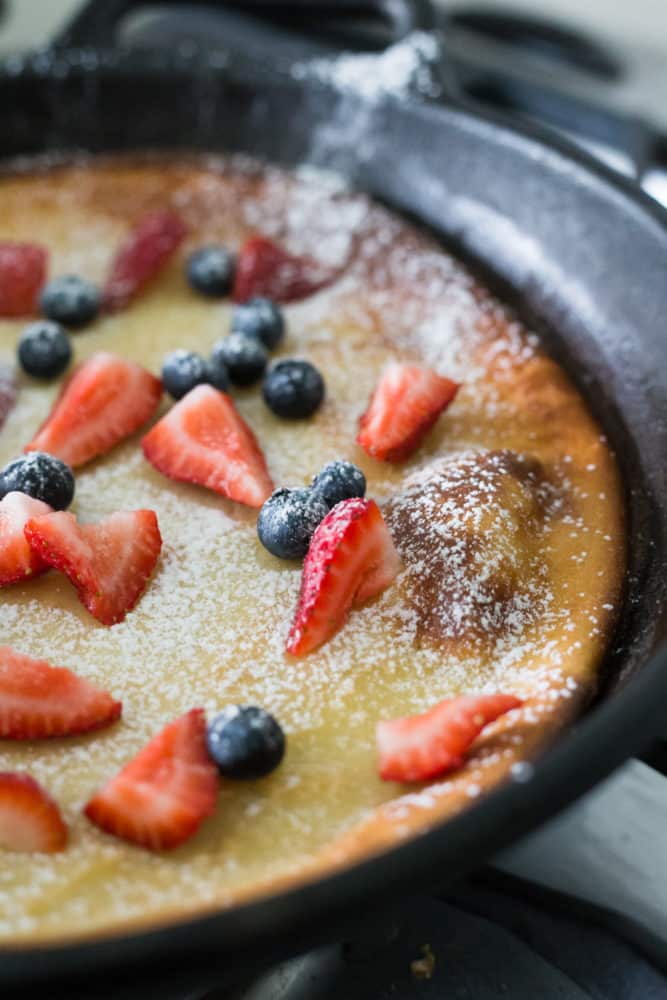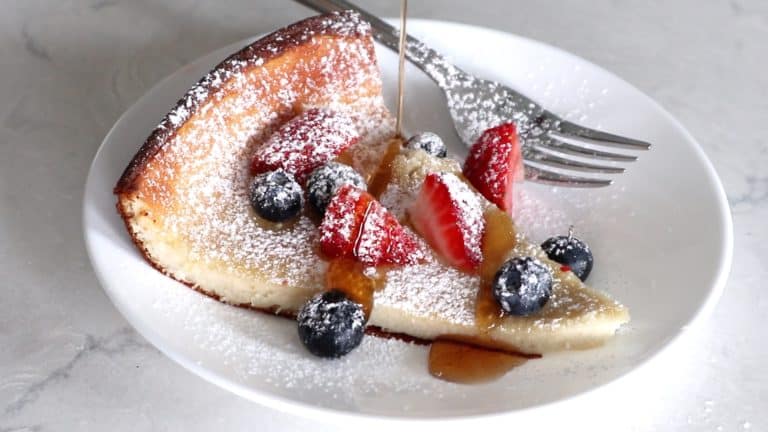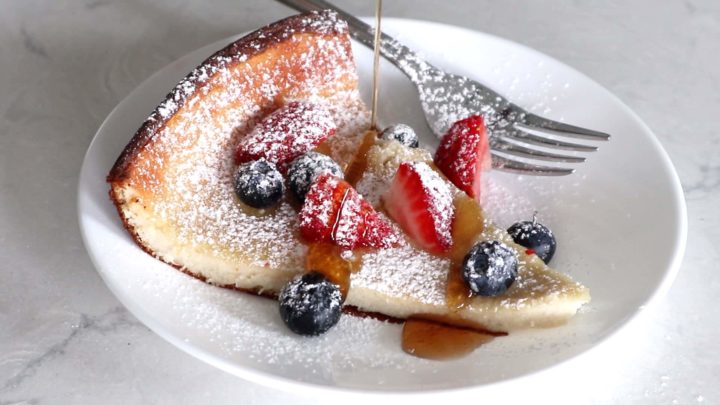 Yield:

12
Keto Dutch Baby || German Pancakes
An easy-to-make keto Dutch baby! Takes 2 minutes to whip up and only 15 minutes to bake! Gluten, grain and sugar free.
Ingredients
BATTER
1 tbsp arrowroot flour
2 tbsp vital wheat gluten
1.25 cups (300ml) heavy cream - room temp
2 medium eggs - room temp
1/2 tsp xanthan gum
2 tsp vanilla
FOR COOKING
Instructions
Preheat the oven to 425°F / 220°C with your pan inside.
In a mixing bowl (or a blender) use a hand mixer to blend the almond flour, vital wheat gluten, cream, eggs, xanthan gum, vanilla and sugar substitute. You should get a runny mixture.
Take the pan out of the oven and spoon in the butter. Place back in the oven for 2 minutes to melt the butter.
Once the butter has melted, take out the pan and immediately pour in the batter.
Place back in the oven for around 15 minutes or until the mixture has puffed up around the edges and it has browned nicely.
Serve immediately!
Notes
This makes roughly 8 servings.
Nutritional information per serving:
CALS: 143
FAT: 10.6
CARBS: 5.4
FIBRE: 1.2
NET CARBS: 4.2
PROTEIN: 7.6