Wow – this is DELICIOUS. I was hesitant to make this because of the eggplant (not a HUGE fan) but after taking the first bite, I was HOOKED. This will be one of my go-to meals for sure and it is SO easy.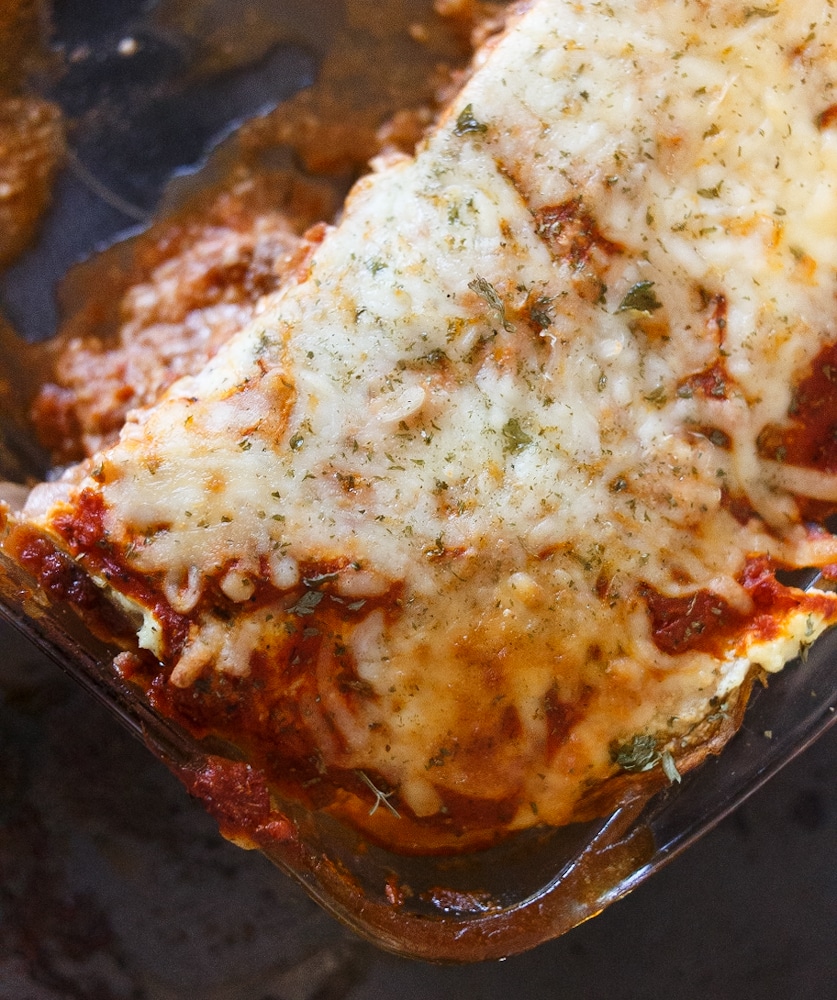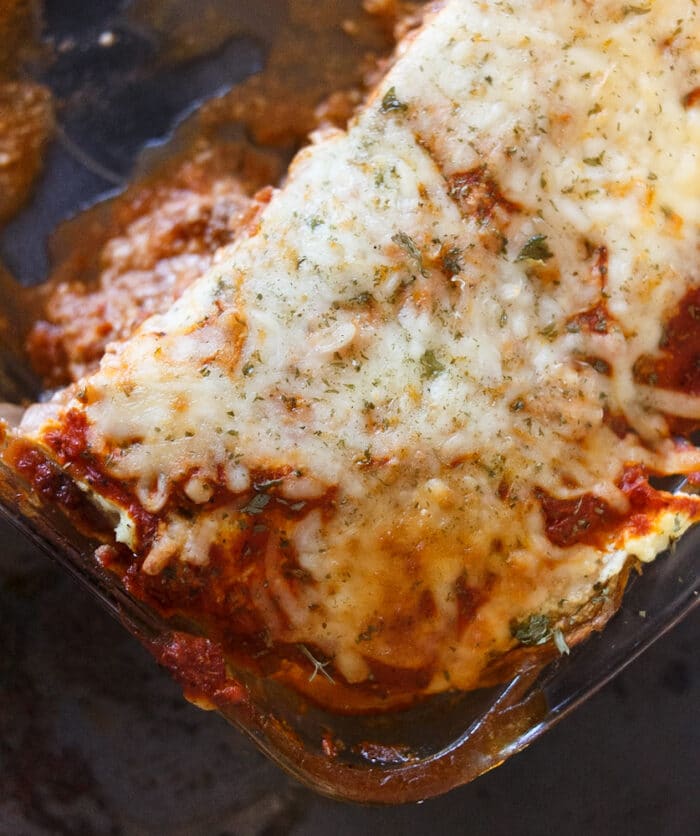 This keto eggplant lasagna may seem a bit tedious to make but I assure you in the end you will have a flavourfull, savoury lasagna.
What you will need:
Olive Oil
Medium eggplant
Medium onion
Low/No Sugar Tomato sauce
Ground beef
Minced Garlic
Parsley/Basil
Ricotta Cheese
Egg
Mozzarella Cheese
Salt and Pepper
So I have made this two ways – one with the eggplant skin on and one without the eggplant skin. You can make it either way, but the skin does have a kind of bitter taste. I definitely prefer it without the skin.
How to make eggplant lasagna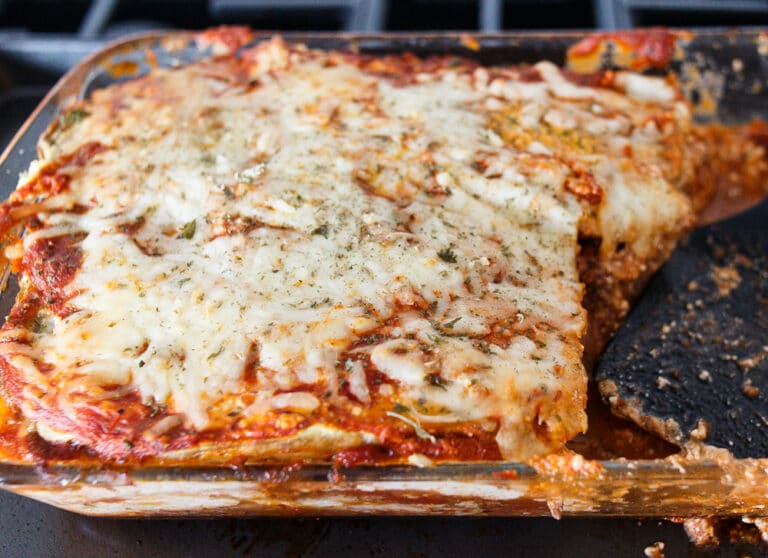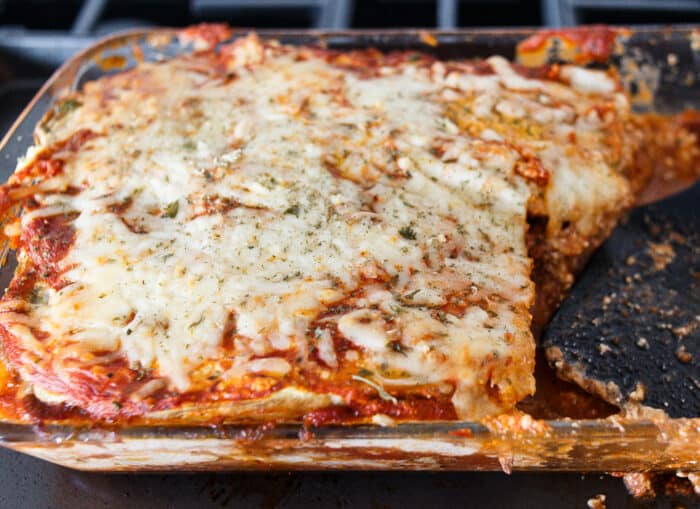 This recipe is actually quite easy to make but it does require some preparations. The first thing you will have to do is cook the meat along with the sauce, herbs, onions and garlic.. and then separately mix the ricotta and egg.
I usually leave peeling the eggplant to the last so that it doesn't brown.. and then slice it thinly length wise.
Once everything is ready it's time to assembly the lasagna by placing some of the meat sauce in the bottom of a greased dish.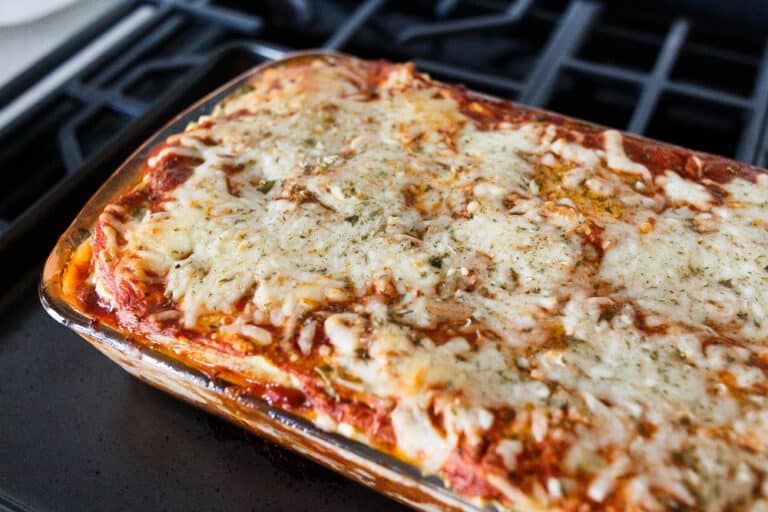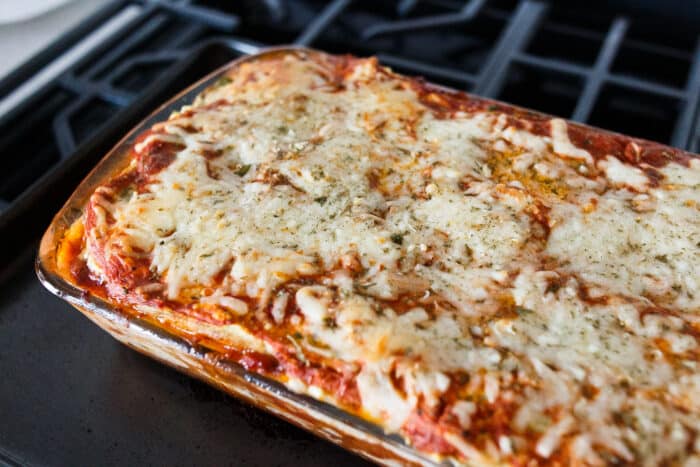 Follow by placing a layer of eggplant, a layer of ricotta, then some mozzarella.. and I repeat the layers in the same order until the ingredients are done.
Bake for an hour and you have the most perfect, most delicious lasagna! Can't believe it's low carb!
If you like this recipe, make sure to check out my keto taco casserole – SO GOOD.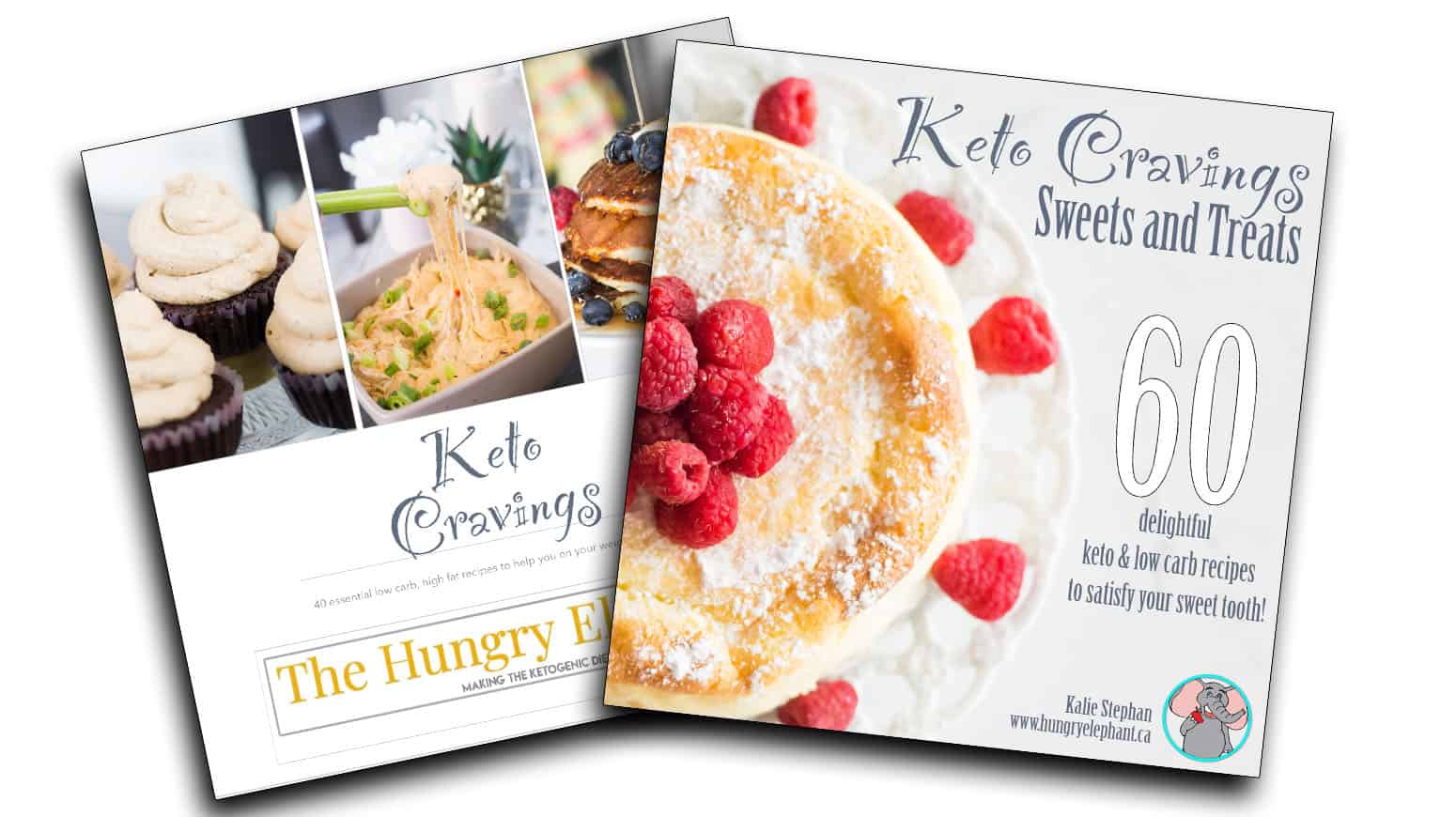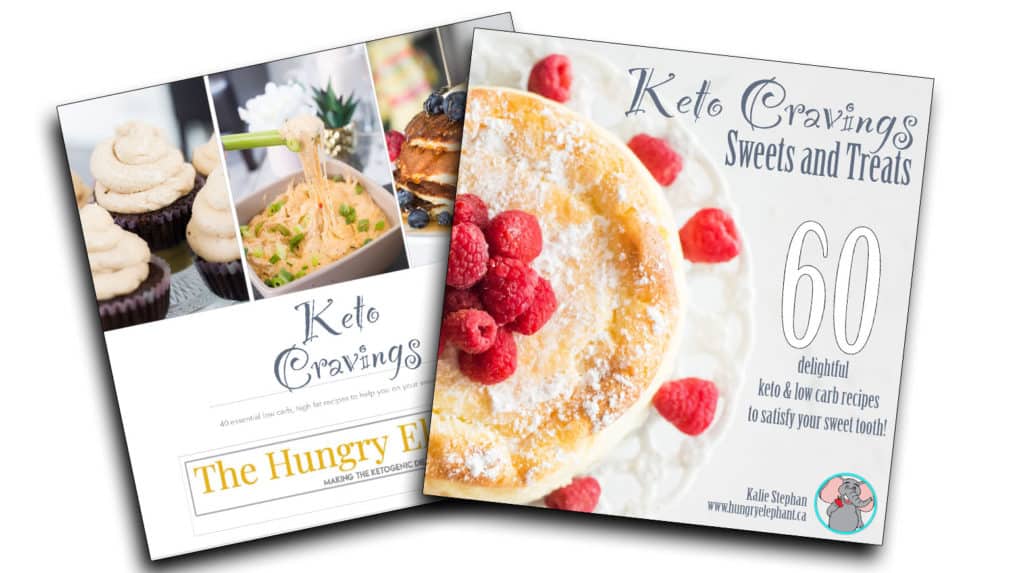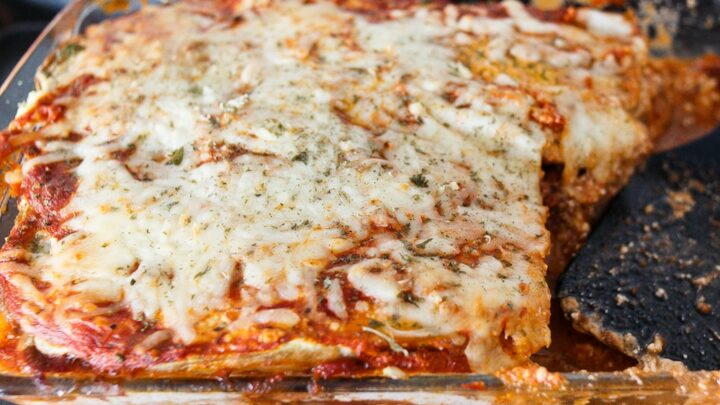 Yield:

6-8
Keto Eggplant Lasagna
Total Time:
1 hour
20 minutes
Savoury, cheesy and totally delicious. This keto eggplant lasagna is a great for a family dinner or even a dinner party!
Ingredients
1 eggplant
1lb ground beef
1 onion, chopped
1/4 cup of parsley (5-10g)
1 tsp basil
1 tbsp minced garlic
1 jar (650g) low sugar tomato sauce
1 container (475g) Ricotta cheese
1 egg
2 cups shredded mozzarella cheese
salt and pepper
Instructions
In a fairly large pot or wok, cook your beef on medium until done.
Add in the onion, basil, parsley and garlic. Cook for an addition 2-3 minutes.
Pour in your low sugar tomato sauce and bring to a boil. Take it off the heat.
In a bowl, stir together your ricotta cheese and egg. Season with some salt and pepper.
Before you start putting your lasagna together, you'll need to peel the eggplant and cut it in length wise slices about 1 inch thick.
In a greased casserole dish, scoop a tiny bit of your beef tomato mix and spread around.

Place a few of your eggplant slices on top of the meat as a new layer.
You'll then want to place a layer of ricotta cheese mix.
Follow that with a layer of mozzarella.
Repeat the layers of meat sauce, eggplant, ricotta and mozzarella until you run out of ingredients.
Bake at 350 for about an hour. You can broil the lasagna for an additional 5 minutes for to make it crispy.
Once the lasagna is done, let it sit for about 15 minutes before serving.
Enjoy!
Notes
Nutritional Information per serving:
CALS: 281
FAT: 18.4
CARBS: 8.8
FIBRE: 1.9
PROTEIN: 21.1