GUYS – this is the best keto chocolate cake I've ever had in my LIFE. It tastes just like a regular full of wheat cake!!! The peanut butter frosting is to DIE for.
For this recipe, I used black cocoa powder, which gives it the dark colour. Hershey's has a dark cocoa powder as well as King Arthur but if you can't find it, you can replace it with normal cocoa powder but it just won't be as dark of a cake. In Canada you can find black cocoa in Bulk Barn.
On another note – the cocoa powder I used is not Dutch processed, meaning it has no baking powder additives. So because the cocoa is natural, it is acidic meaning it pairs well with baking SODA when cooking. If you use ALL cocoa that is Dutch-processed, best to use baking POWDER instead. If you're confused, just check the ingredients on your cocoa.
If you like this recipe, make sure to check out some other delicious keto cake recipes like my keto Japanese cheesecake, Mississippi mudpie and strawberry shortcake.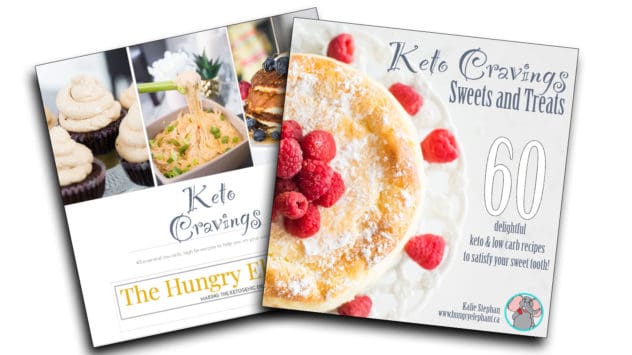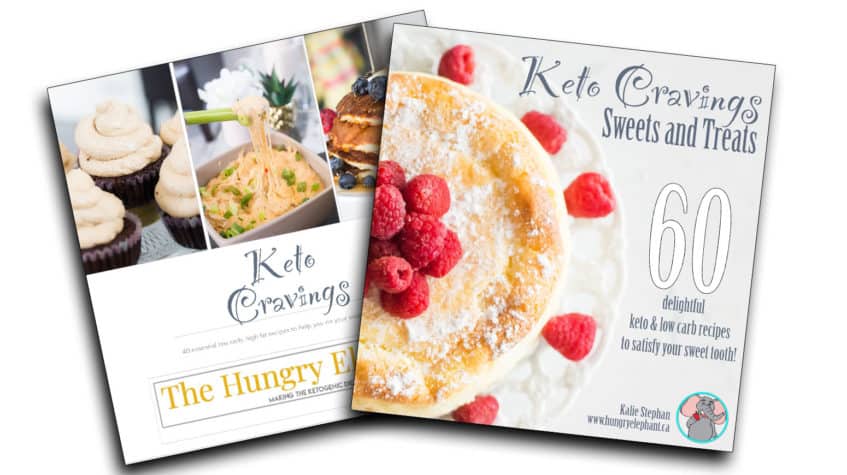 My first book – Keto Cravings – is on sale now! Click here to go to the Amazon Page!
Yield:

10
Keto Chocolate Cake w/ Peanut Butter Icing
Total Time:
1 hour
10 minutes
A keto chocolate cake for the books. One of the best ones I've tried! Sugar, gluten and grain free!