Whats better than a taco? A deconstructed one without all the carbs! Yes, this is a keto taco casserole that can double as a dorito casserole!
The best thing about this casserole is that it is a great source of fat and protein!!!
For this recipe, I made just a basic casserole, you can add some peppers, onions or even some shredded lettuce if you'd like. It's all up to you!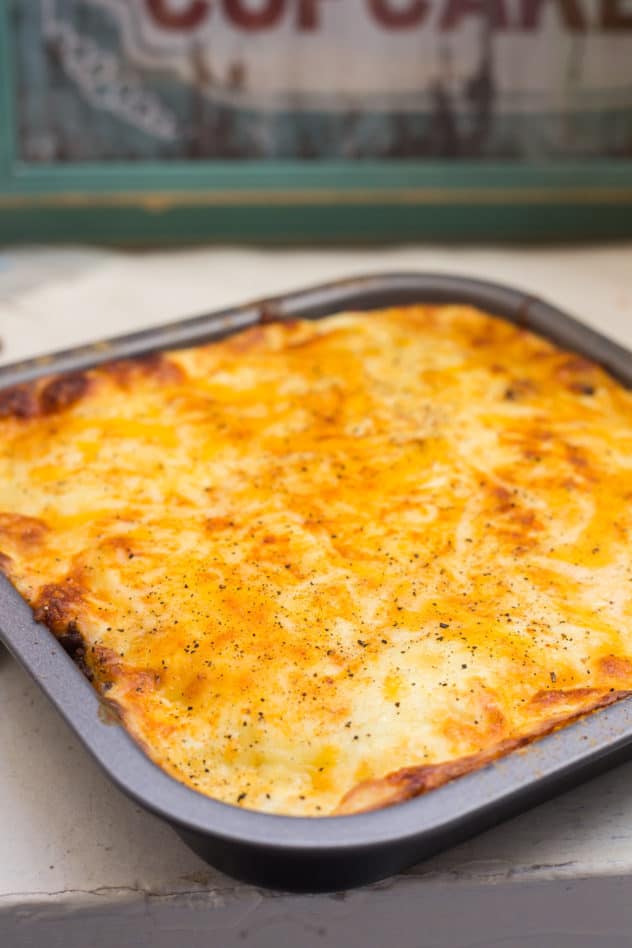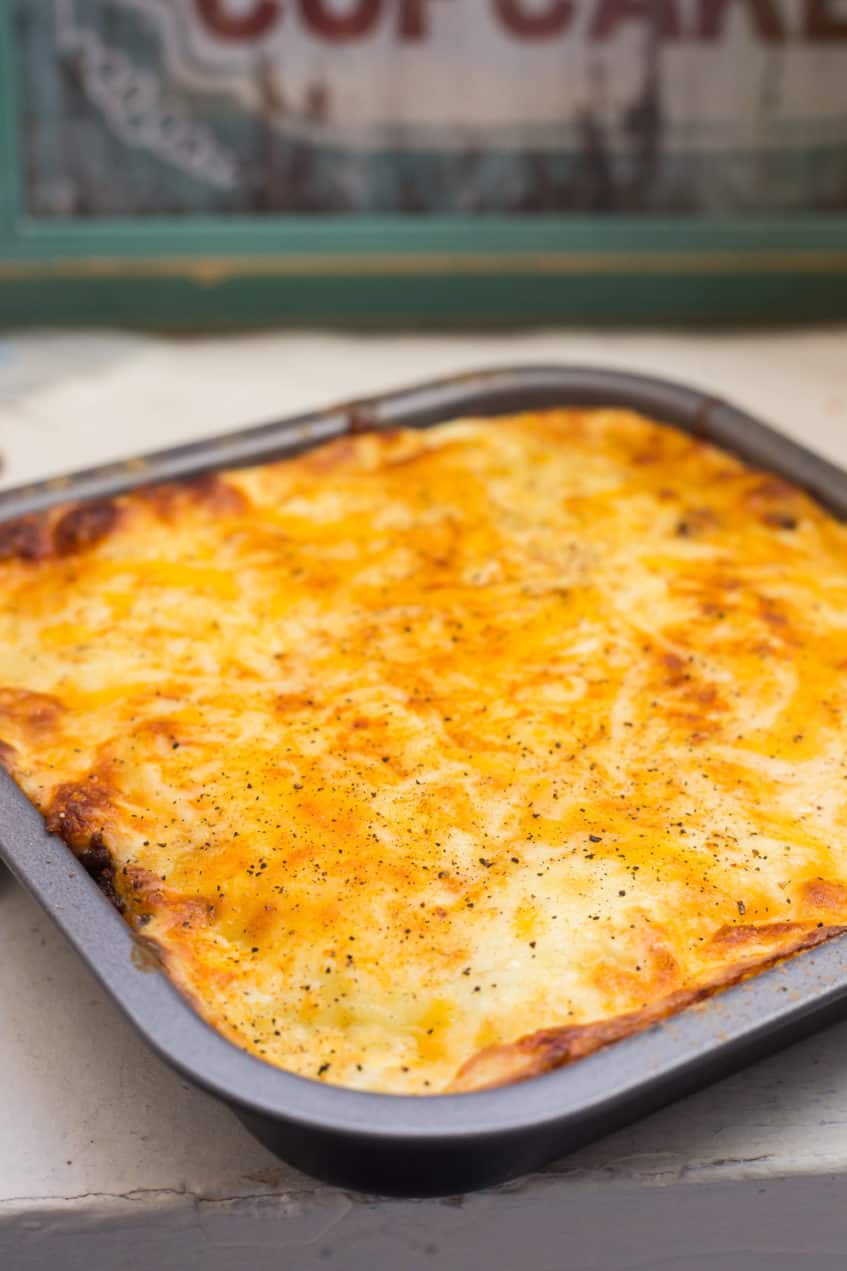 Like I said, you could also make this into a Dorito casserole, I layered the bottom of my pan with some fresh homemade pork rinds, then sprinkled on some of my keto Dorito dust. SUPER delicious but totally optional. It is also very yummy without it.
A good sugar free salsa is Muir Glen brand, as well, I would highly recommend grating your own cheese as the store brands have hidden carbs.
If you like this recipe, be sure to check out my keto garlic bread, white bread, Pizza casserole and eggplant lasagna!
Yield:

6
Keto Taco Casserole | Dorito Casserole
A deconstructed taco - into a casserole! Add some pork rinds and keto Dorito seasoning and you've got a Dorito casserole. Very versatile and 100% keto friendly.
Ingredients
350g mined beef
1 tbsp taco seasoning
1 cup (250ml) salsa - no sugar added
3/4 cup (200g) sour cream
1.5 cups (175g) shredded cheese
Pork rinds