An easy keto bread recipe you say? This is one of the most highly requested recipes in the keto world. Finally after TWO years of keto, I have found the recipe that will save a lot of cheat days – it's keto sandwich bread!
The best part of this recipe is that it is SO EASY. Honestly, it takes me about 5 minutes to whip up plus 20-25 minutes in the oven. SO EASY!
Now let's talk about baking with almond flour and protein powder. There's no substituting in this recipe. Both are needed, but especially the protein powder – that will give the keto white bread its amazing rise.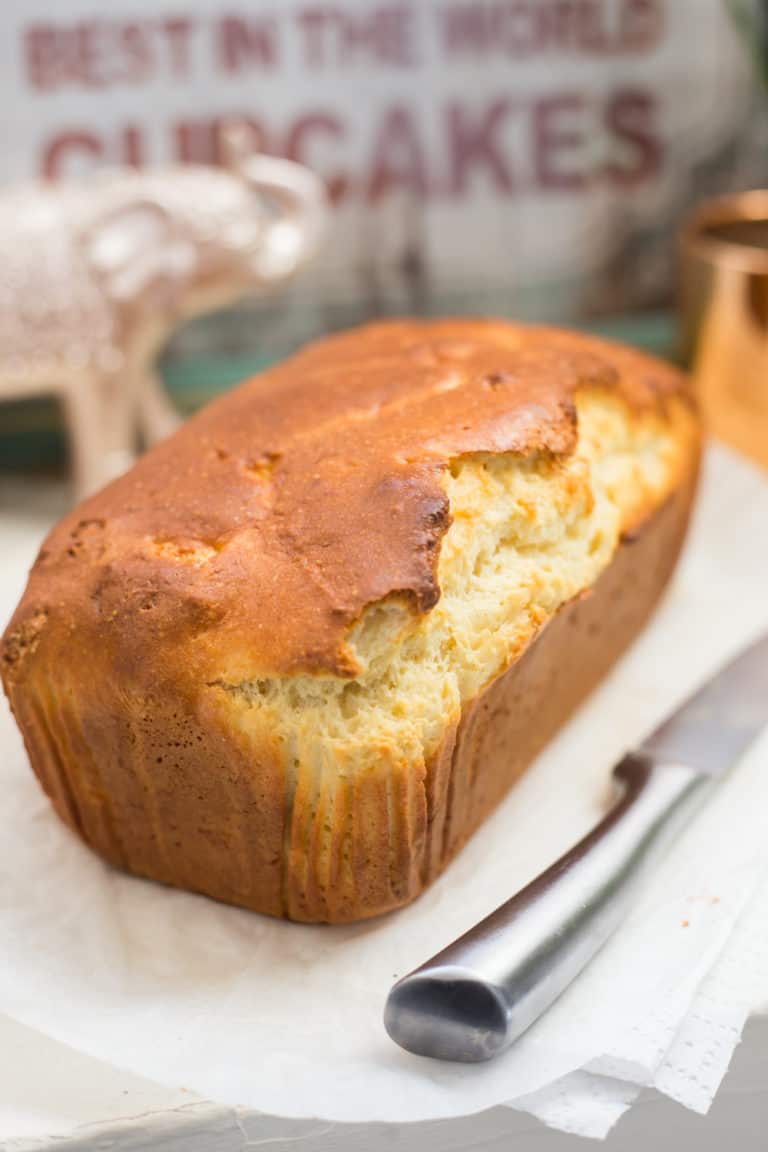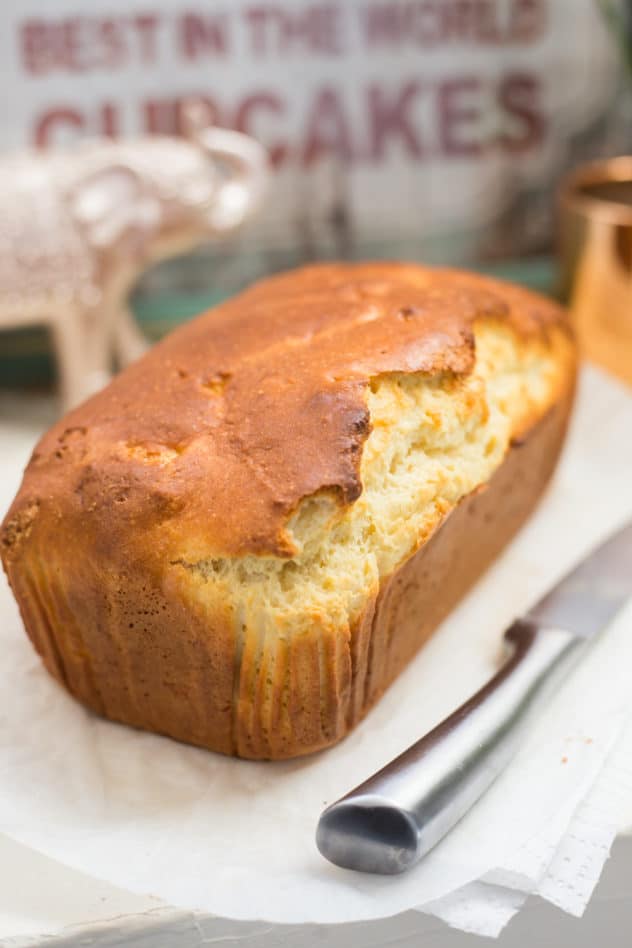 In regular bread, gluten is a prime ingredients and it is a protein. So when replicating a bread without gluten, you'll need the extra protein to make sure it rises and acts similar to bread.
For this recipe, I used whey protein isolate. I have tried this with soy isolate and it has NOT worked, however I have heard feedback from other keto-ers that you could replace the whey with casein or egg protein and you will have similar results to the video.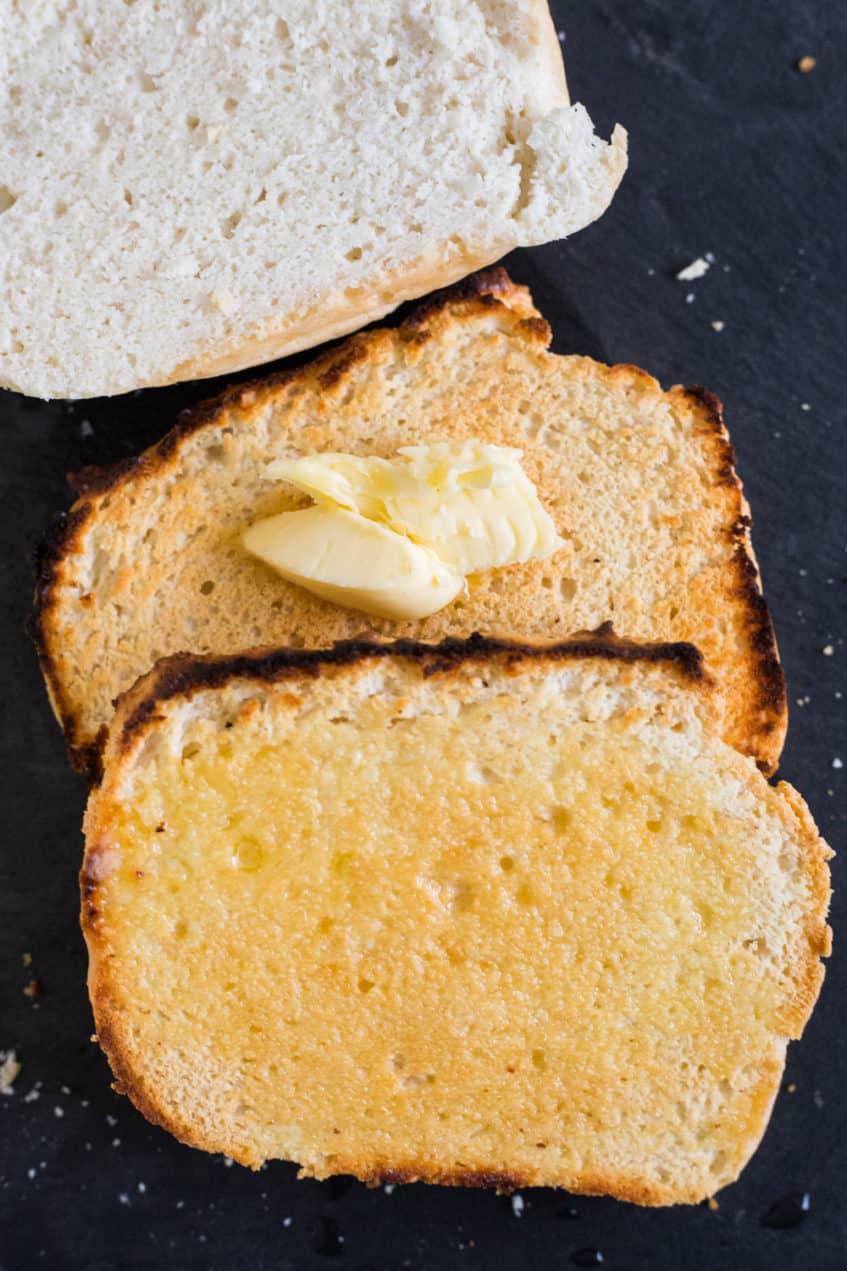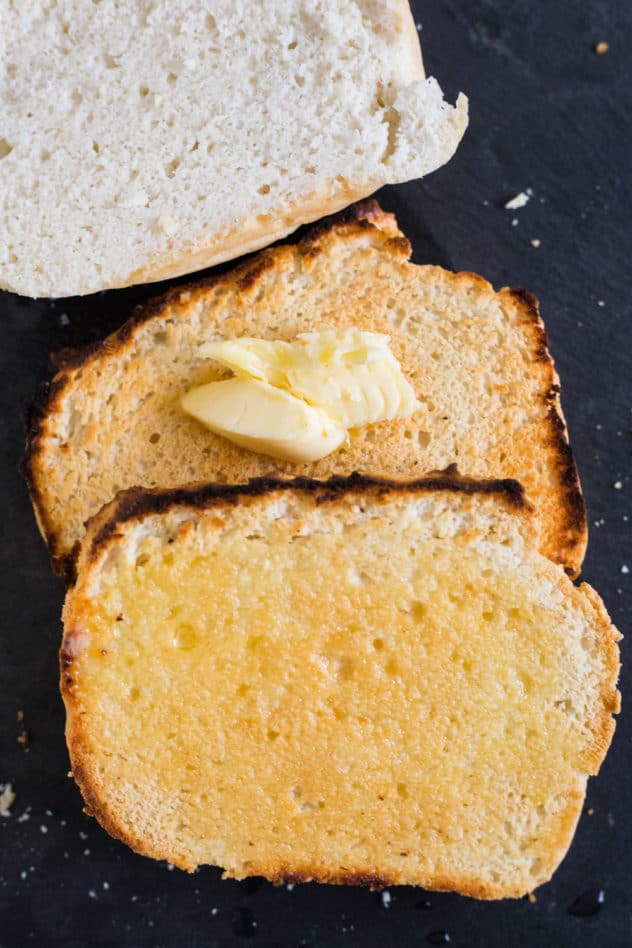 Again, no substitutions.. if you try this with coconut flour, you'll need another nut-free flour to go with it otherwise the bread will turn out incredibly stiff and more like cardboard and styrofoam. I have tried and the results were NOT pretty.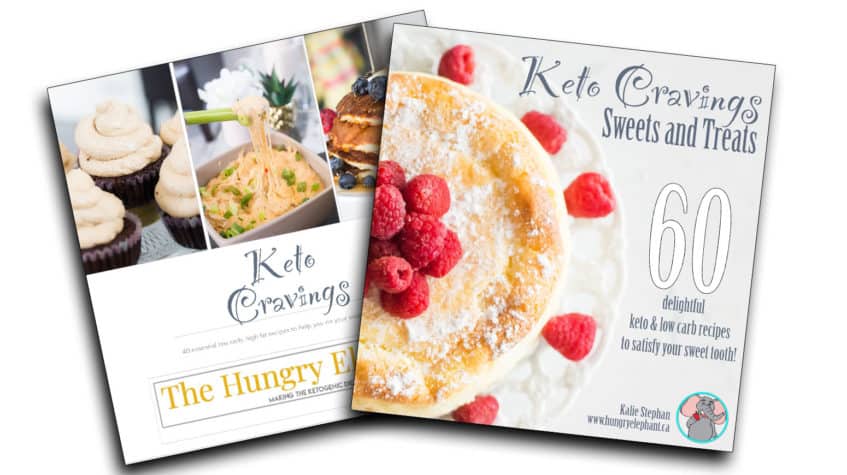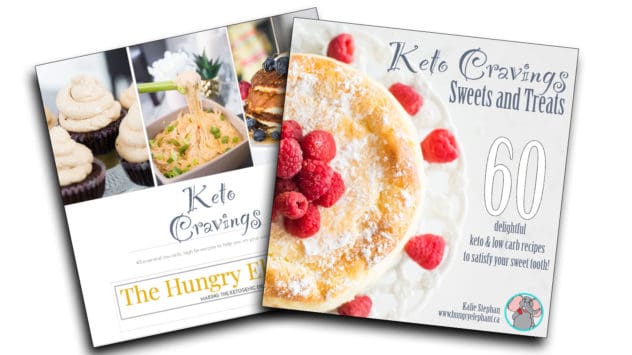 The best loaf pan size for this bread is 9×5.. if you use something bigger, you may have to double the recipe.
Hope you enjoy this keto bread recipe! It is great for toasting, french toast, grilled cheese and so much more!
If you like this recipe, be sure to check out our similar keto bread rolls, nut free bread rolls, cheese bread, brown bread or our Hawaiian Sweet Rolls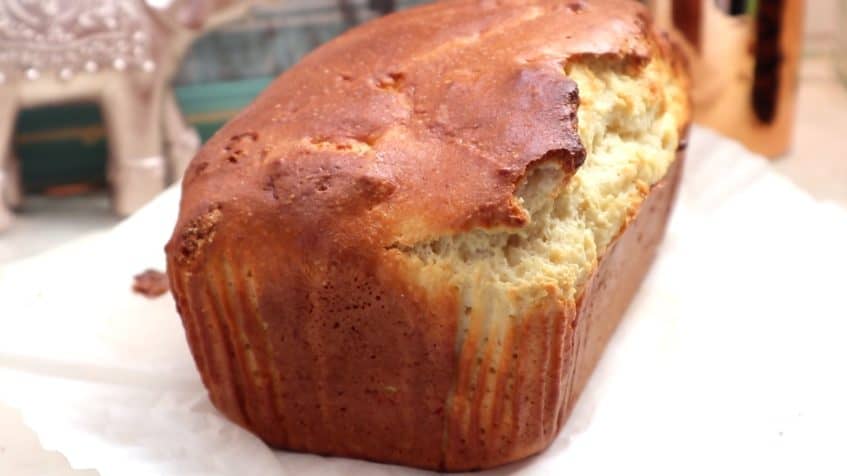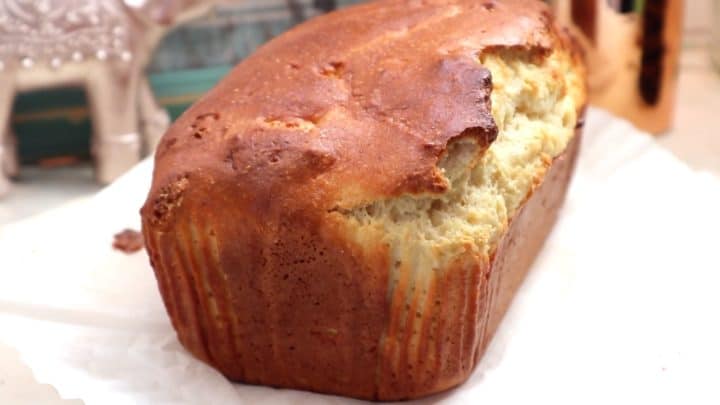 Yield:

16
Keto White Bread
Super easy bread that takes only 20 minutes to bake! Gluten and grain free, this keto loaf is perfect for grilled cheese, toasting or french toast!
Ingredients
3 tsp baking powder
1/2 tsp salt
1 cup (250ml) warm water
1/4 cup (50g) butter - melted
Instructions
In a mixing bowl, whisk together the dry ingredients.
Whisk in the melted butter. It won't incorporate fully but mix as best as you can.
Slowly add in the water and stir until you get a thick batter/dough.
Pour into a loaf tin lined with parchment paper.
Bake at 375°F / 190°C for 20-25 minutes.
Take out and enjoy!
Notes
This makes roughly 16 slices.
Nutritional Information per slice:
CALS: 136
FAT: 8.8
CARBS: 4.2
FIBRE: 2.3
NET CARBS: 1.9
PROTEIN: 11.9
Nutrition Information:
Yield:
16
Serving Size:
1
Amount Per Serving:
Calories:

136
Total Fat:

8.8g
Carbohydrates:

4.2g
Fiber:

2.3g
Protein:

11.9g