So- I definitely thought I'd muck these keto dinner rolls up because I've tried several bread recipes and barely any of them turned out. The ones that did, I didn't really like the presentation.
but GUYS. I think I have finally figured out an amazing gluten free & keto flour recipe that is PERFECT for bread, rolls and other delicious things. The ratio of almond flour to whey protein is just right. The best part is the protein is so light that it gives the bread a decent rise!
As for these rolls, I cant even begin to describe these.. You barely taste the almond flour, you hardly taste the protein powder. The possibilities with this flour is endless.
The only downside is that it's hard to handle. The dough is a bit sticky, so I HIGHLY recommend wetting your hands before forming your rolls.
I will be working on a similar recipe using coconut flour very shortly, but in the meantime, these keto dinner rolls go great with my Butter Chicken, Dumpling Soup, Spaghetti Squash Alfredo or Eggplant Lasagna!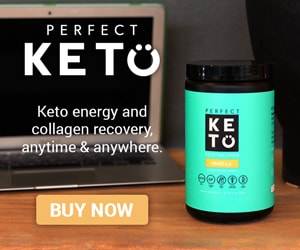 Use code HEdiscount for 15% off individual PerfectKeto products such as collagen powder & MCT oil powder!
BEST BRAND: For keto, the lower the carbs, the better, especially if you're diabetic. I HIGHLY recommend to use Isopure Whey Isolate. It is ZERO carb. Here is a link to the product: Link here and here is a link to a review about best protein powders for diabetics: Link here. but please note there may be an insulin reaction. Diabetics should consult a doctor or do their research before consuming whey protein powder.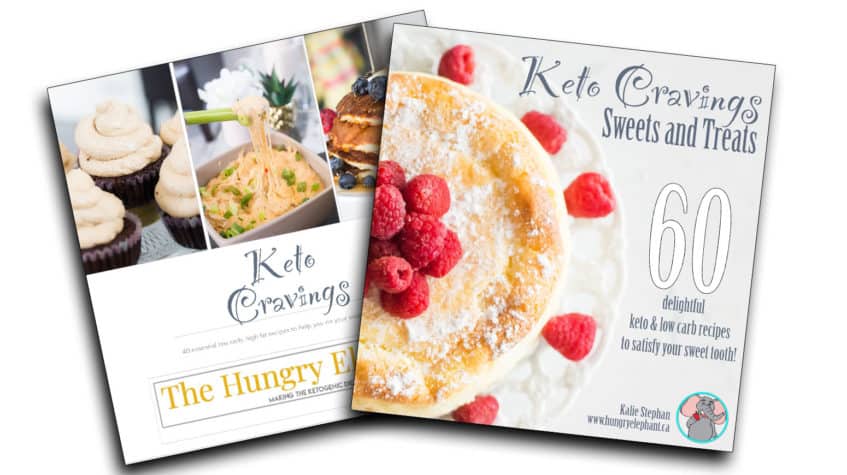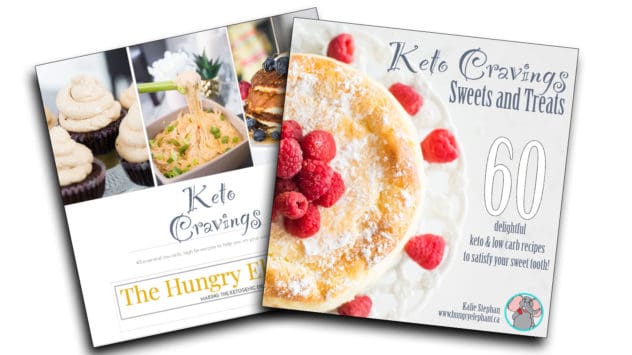 My first cookbook – Keto Cravings – is on Amazon now!
*recipe updated on Aug 17/19 to add butter 🙂 (it makes it more fluffy)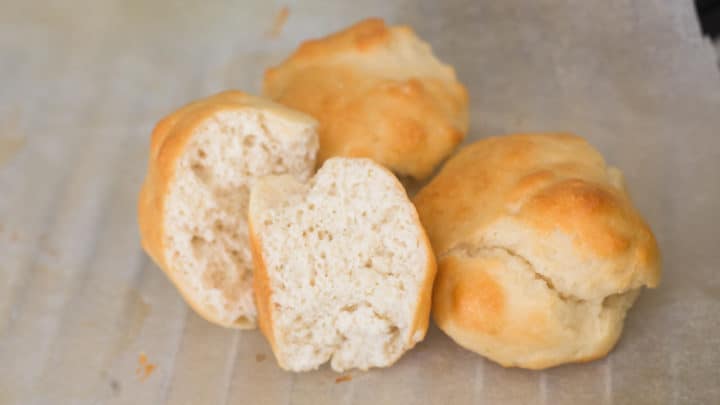 Yield:

5
Keto Bread Rolls - No Eggs or Cheese!
Low carb, keto and gluten-free. These dinner rolls are not made with eggs OR cheese and taste incredibly close to regular wheat bread.
Ingredients
1 cup (100g) almond flour
3/4 cup (50g) keto protein powder
1 1/2 tsp baking powder
1 tsp xanthan gum
1/4 cup (118ml) hot water
1/4 cup (50g) butter - melted
1/2 tsp salt
Instructions
In a mixing bowl, whisk together your almond flour, protein powder, salt, xanthan gum and baking powder.
Pour in the butter and water and use a spatula to mix the ingredients all together until you get a nice dough. It will be sticky to touch.
Wet your hands and take a small chunk of the dough and form into a ball.
Place the rolls onto a cookie sheet lined with parchment paper.
Bake at 375°F / 175°C for 10-12 minutes or until they are a nice golden brown.
Nutrition Information:
Yield:
5
Amount Per Serving:
Calories:

164
Total Fat:

11.5g
Carbohydrates:

5.7g
Fiber:

2.4g
Protein:

12g