So these keto everything bagels are similar to my dinner rolls recipe. I had to make them mini otherwise the macros would be too high, however they are really good. Add some extra fatty toppings and it will keep you satiated for a while!
If you have trouble with the dough, try wetting your hands. That way, the dough won't stick to your hand.
It can be a bit tricky if you don't have a bagel shaped tin. I rolled the dough into a ball before using my thumb to create a hole in the middle to form a bagel shape.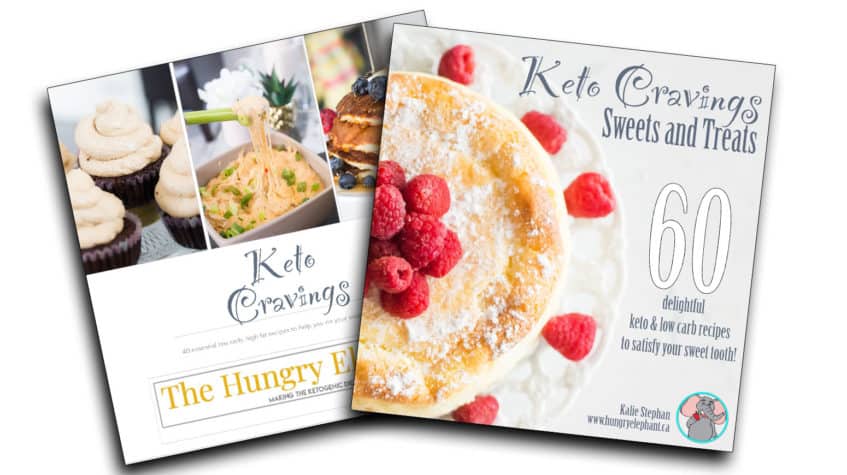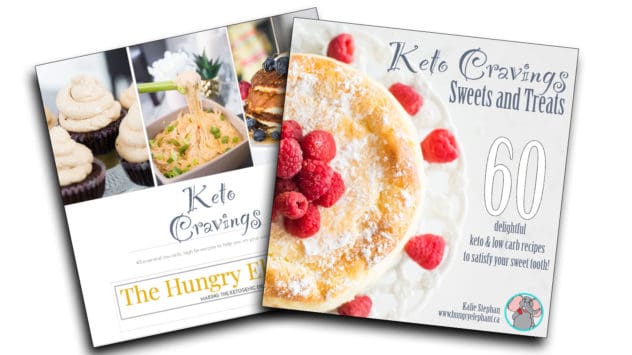 My first cookbook – Keto Cravings – is on Amazon now!
BEST KETO PROTEIN POWDER: Isopure Whey Isolate is the best protein powder for keto – it is zero carb! However! Please be aware it may up your insulin (but not blood sugar), so if you are diabetic, make sure to ask your doctor about it or do your research before you consume!
You could also use collagen or egg protein powder. I have had some people use either of those and it worked out perfectly.
If you like these bagels, make sure to check out my keto white bread or keto sweet bread!
These taste just like real bagels with wheat! Only 3.4 net carbs per bagel!
Ingredients
BAGEL
1/2 cup (40g) keto protein powder
1 cup (100g) almond flour
1 tsp xanthan gum
1 1/4 tsp baking powder
1/2 cup (118ml) hot water
1/2 tsp salt
TOPPINGS:
1/2 tbsp poppy seeds
1/2 tbsp sesame seeds
1/2 tsp garlic powder
1/2 tsp onion powder
salt & pepper
Instructions
In a bowl, whisk together the almond flour, protein powder, xanthan gum, baking powder and salt.
Pour in the hot water and use a spatula to mix thoroughly.
Wet your hands and take a chunk of the dough and press it into a ball. Put the ball onto a cookie sheet lined with parchment paper. Press your finger into the centre of the ball of dough to form a ring.
Once you have formed all your bagels, whisk together your topping ingredients.
Pour the toppings onto the top of the bagels.
Bake at 375°F/ 180°C for 12-15 minutes or until the top is lightly browned.
Nutrition Information:
Yield:
5
Amount Per Serving:
Calories:

160
Total Fat:

12g
Carbohydrates:

6.1g
Fiber:

2.7g
Protein:

9.9g