I get a lot of questions whenever I make a recipe with fathead dough – can it be dairy free? Well now it is! Vegan fathead dough!
The original fathead dough consists of almond flour, mozzarella, cream cheese and an egg. It was actually fairly easy to make vegan!
I substituted vegan mozzarella for the mozzarella, omitted the cream cheese and replaced the egg with coconut yogurt and psyllium husk.
Ok – but there are a few differences than regular fathead. I must warn you!
This vegan fathead dough is more suited to thin crust pizza, empanadas, tortillas or something else that has a thin bread crust.
This dough does NOT rise well. To be honest, I will be trying it again but with baking soda instead of baking powder.
HOWEVER, it does make an amazing thin-crust pizza!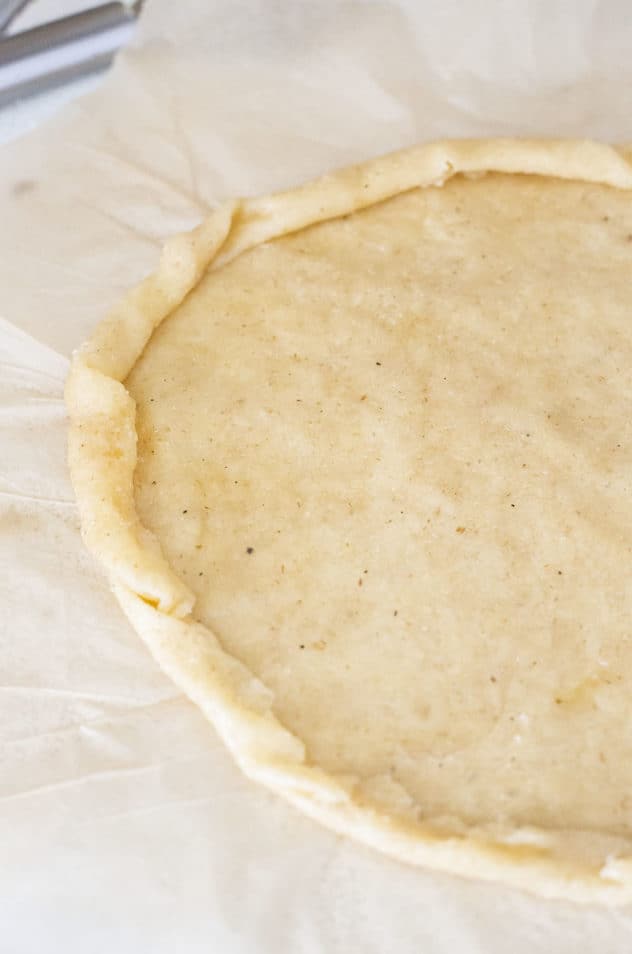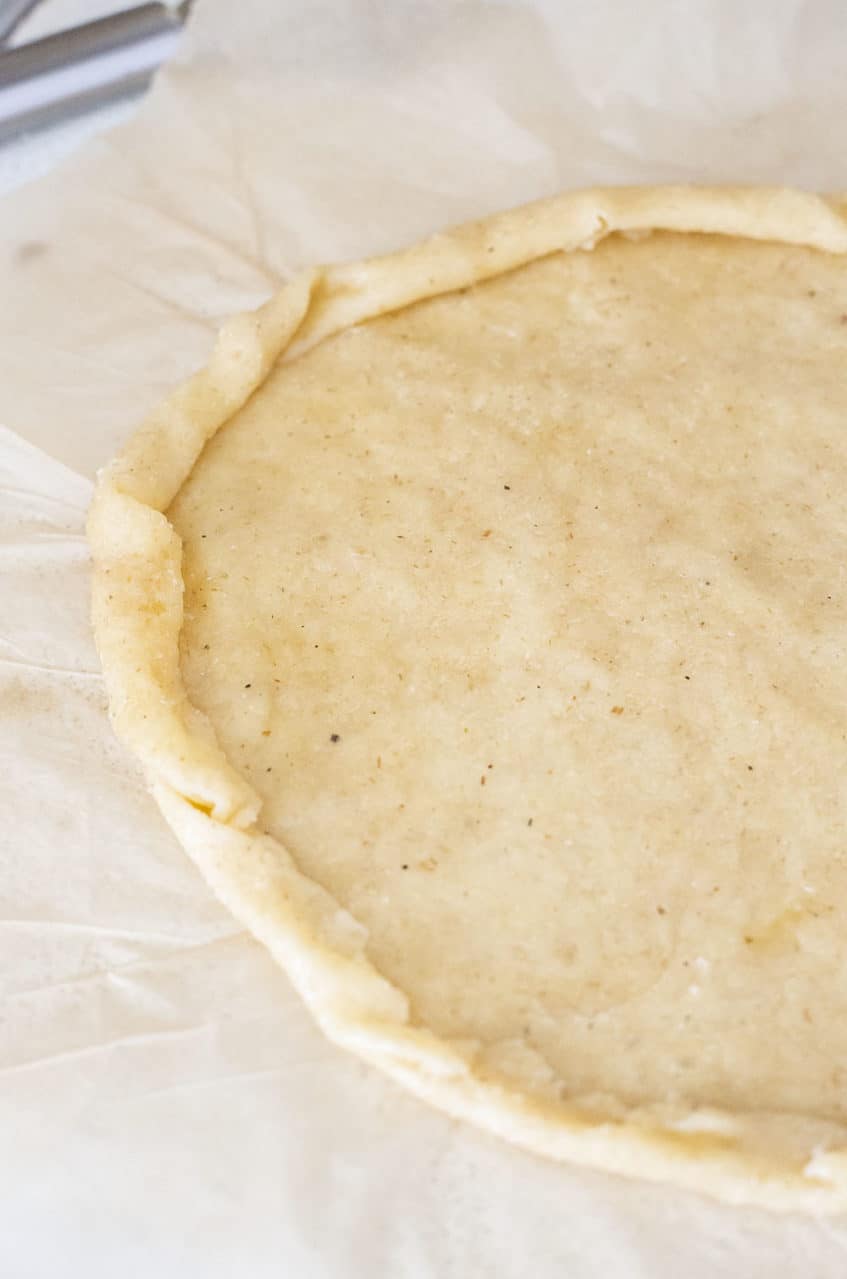 Secondly, the amount of carbs in your vegan mozzarella can vary from brand to brand. This fathead dough is a little bit higher in carbs but worth it!
I used Violife Mozzarella, which is a coconut oil based cheese, but using a nut based mozzarella might lower the carbs a little bit more.. BUT it's important to check your ingredients!! A lot of vegan cheeses, like 'Follow Your Heart' and 'So Delicious' use palm oil (which could be against your morals)
Try to find one that is coconut oil or nut based with a small amount of starches.
Let me just say, the whole carbs in this ENTIRE pizza, is equal to one slice of regular wheat pizza. So it's definitely low carb!
If you like this recipe, make sure to check out my vegan mac'n'cheese or my vegan condensed milk!
Yield:

8
Vegan Fathead Dough Pizza | Low Carb
A vegan version of fathead dough! Super easy to make! Best topped with protein & fat. Carbs in one pizza = one slice of regular pizza.