So many recipes these days call for condensed milk.. and if it's a recipe you are trying to make keto, you're often left wondering 'What the heck can I do?".. If you're anything like me, I usually just skipped it to make something else.
Now you don't have too! This condensed milk is SUPER easy and only 3 ingredients. There is also a dairy free & vegan option available.
Since we are keto, the best thing to use, instead of milk, is heavy whipping cream. Milk has too much sugar to use, so we cut the carbs and use cream instead.
Let's keep in mind for when you are making this. When you boil the cream, all the excess water boils off. So while you start with 2 cups, you end up with half that – roughly 1 cup. So keep that in mind when you are making condensed cream to use in a separate recipe.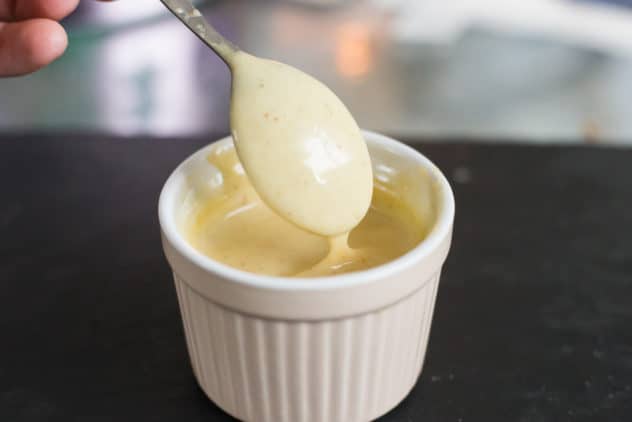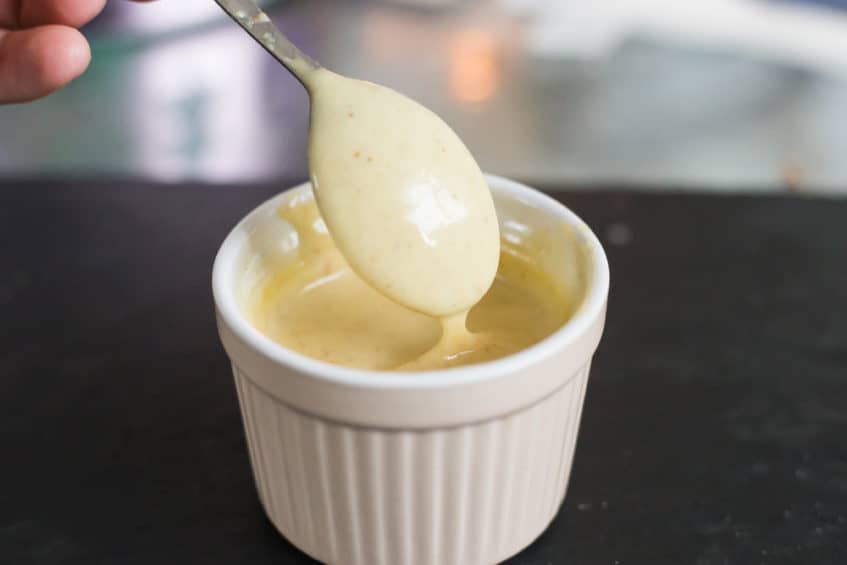 Two helpful tips for making keto condensed milk, especially when using cream, is to stir frequently. You don't want to leave it for a long time since then it will burn and leave flecks of brown.
IF you do happen to slightly burn the bottom, it won't alter the taste at all! However the brown flecks can look unappetizing. Luckily you are can run it through a sieve and it will be nice and creamy without the chunks of burnt cream.
The other tip is to use a pan, like a wok. The wider the pan, the faster it will condense. Just make sure it is somewhat deep as you don't want it to overflow.
If you want to make a dairy free condensed milk, the process is the same.. just replace the milk with coconut milk and take out the butter!