Ive never really been a fan of lemon. I always think it's too tart!! The only thing Ive ever liked was the lemon poppyseed loaf from Starbucks.. Mainly because it had a subtle lemon taste. However someone messaged me the other day to ask if I could try making some keto lemon cookies and of course I said yes!
GUYS, these are amazing. I actually really like them. The lemon isn't tart, its not too sweet or overpowering at all! They are perfect!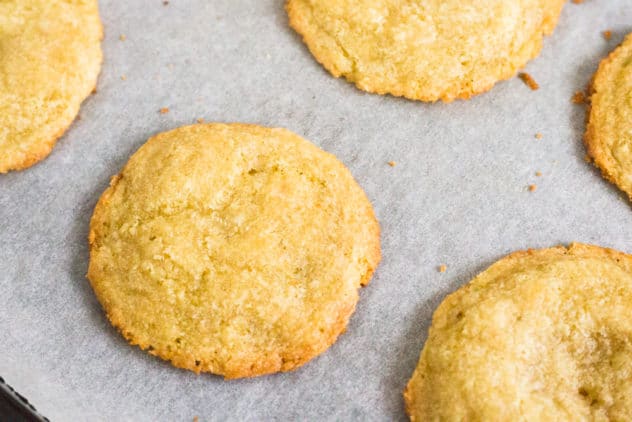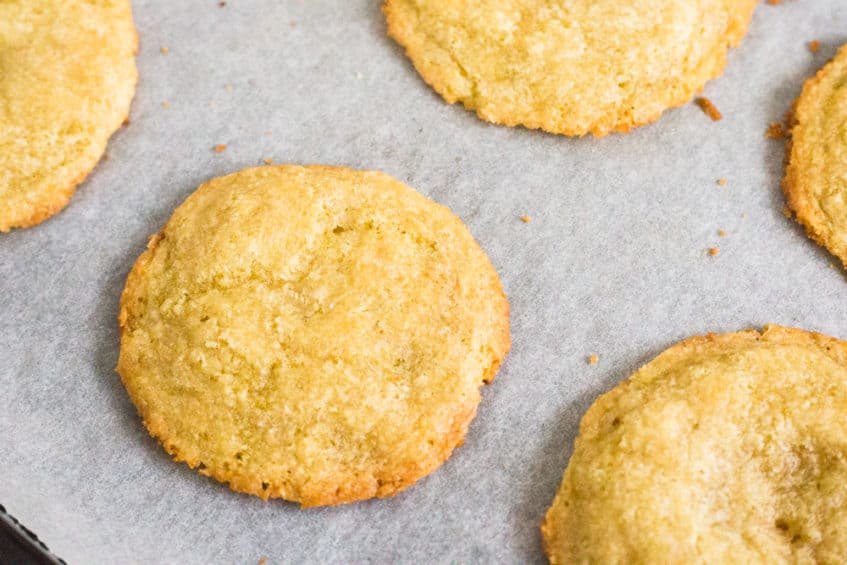 So the tip/trick I used to make it turn out so good is to use lemon in 3 different ways – the zest, the juice and extract (I found a basic extract at the local grocery store)
Using extract will help calm the tartness of the lemon. Ive never actually used it until now but it really adds a boost of flavour to to the cookies!
Now, before you bake these cookies, I HIGHLY recommend that you chill the dough in the fridge for at least a half hour. If you don't, they might spread too much or burn too quickly.
As well, when you bake them, keep an eye on them. Once the edges start turning a golden brown, time to take them out!
If you like this recipe, make sure to check out my keto lemon pound cake or keto lemon cake!