Well, I tried to make an air fried blooming onion – it still needs some tweaking before I finalize that recipe – when I accidently ripped off some of the petals from the onion. So I figured why not fry the petals instead!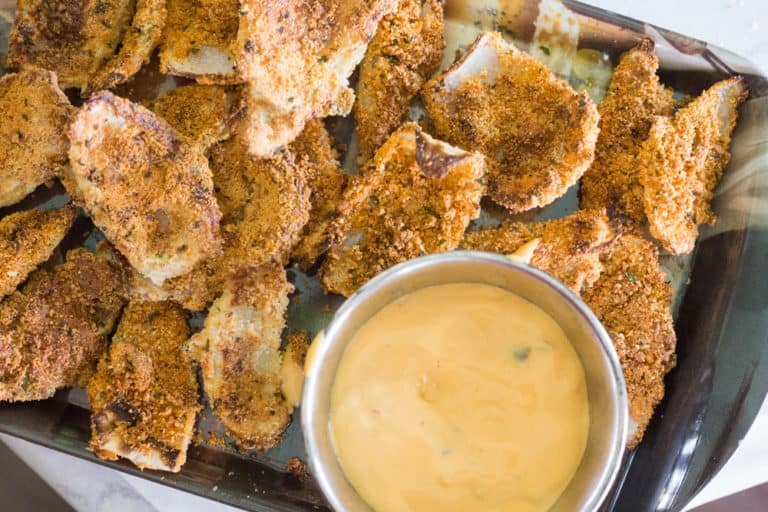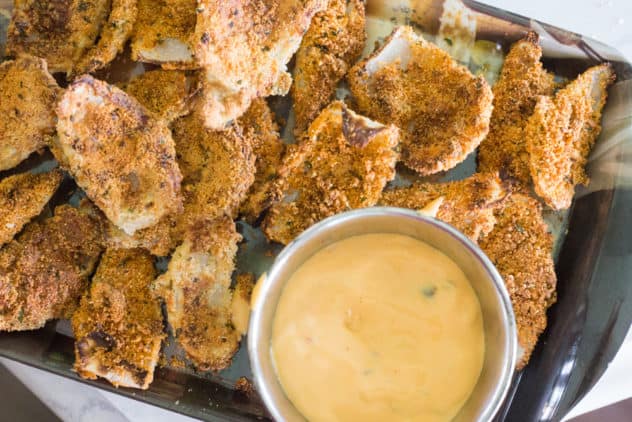 If you haven't tried these – I highly recommend it. There is a delicious restaurant in my hometown (shoutout to the Coop Wicked Chicken) who makes these petals and they are amazing!
For the batter – I used the traditional dipping in egg, then into some dry ingredients. If you don't want to use whey isolate, I recommend using 1/2 cup (50g) of almond flour instead. I have tried it with both and they both crisp up quite nicely.
When you are air frying it, I do recommend frying it on a lower temperature. I did try frying it at 400 but I found they came out more floppy than crispy. To get the perfect crunch was when I fried it at 320°F / 160°C for around 12-15 minutes. The onions start to shrink just a little and thats when it's the perfect time to take them out. They should be crispy, cooked and delicious.
If you want – you can attempt to make this into a blooming onion – here's my attempt below. It needs some work!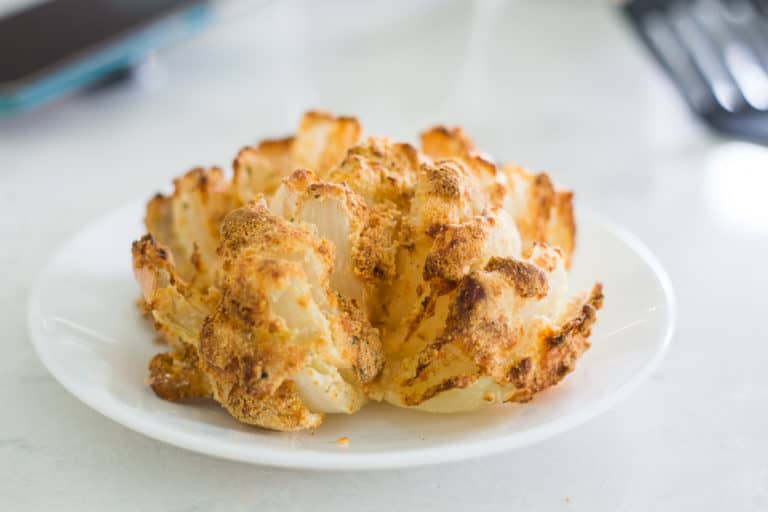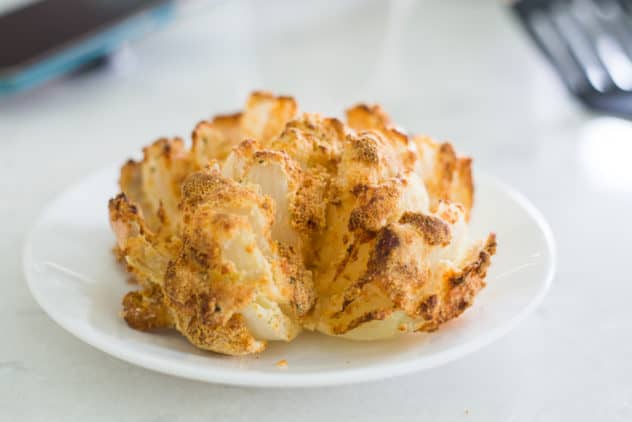 Hope you like these!
If you like them – make sure to check out my keto beef jerky!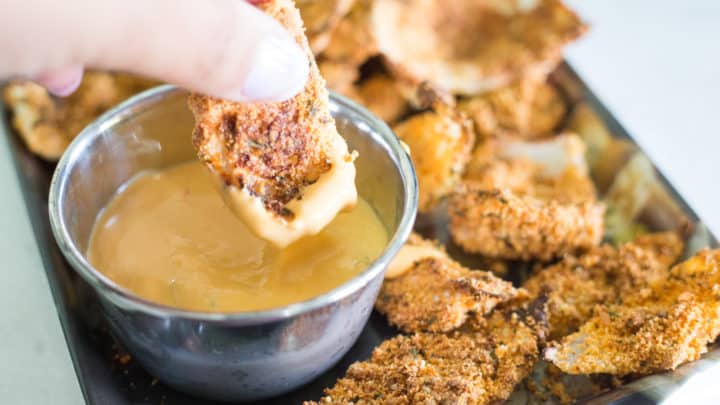 Yield:

30 pieces
Keto Air Fried Onion Petals
These keto air fried onion petals are the perfect snack and incredibly easy to make. Only 15 minutes in the air fryer will give them a crunchy crust with a soft onion inside.
Ingredients
1 Vidalia onion - peeled & the stem sliced off.
2 eggs
1/3 cup (80ml) almond milk or cream
5 tbsp parmesan cheese
your favourite seasoning
Instructions
Cut the onion into 8 sections starting at the stem. Peel the petals off. In a bowl - whisk together the eggs and milk/cream.
In another bowl, whisk together the whey isolate, parmesan cheese and your favourite seasonings.
Place several petals into the egg mix and make sure they are all coated. Use a slotted spoon to remove the petals from the egg and place into the dry mixture.
Coat the petals with the dry mix.
Place one layer onto the tray or bucket of your air fryer.
Air fry at 320°F / 160°C for 12-15 minutes until brown and crispy.
Enjoy!
Notes
Nutritional Information per petal*:
CALS: 18
FAT: 0.6
CARBS: 0.7
FIBRE: 0.1
NET CARBS: 0.6
PROTEIN: 2.6
**estimated if your onion cuts into 30 pieces