Bruschetta is a nice little appetizer to serve some guests or family but as it's served on bread – it's not an ideal snack for those of us on keto. However, today I am presenting you with 3 different options on how to serve your bruschetta to make it low carb and keto.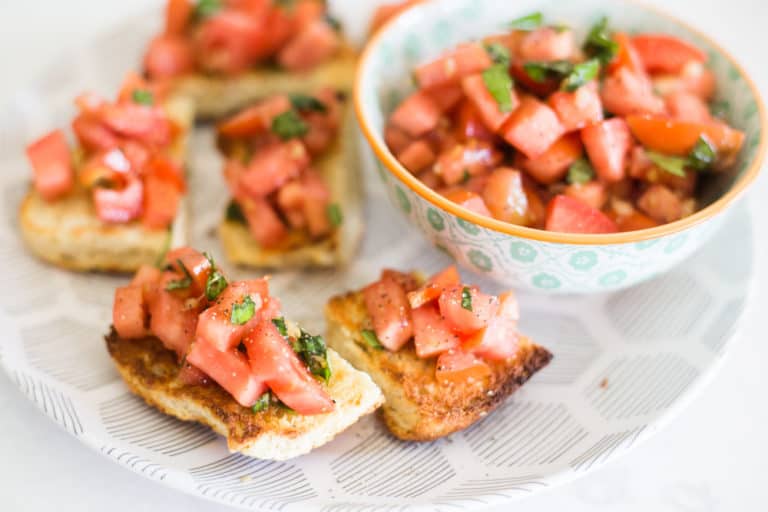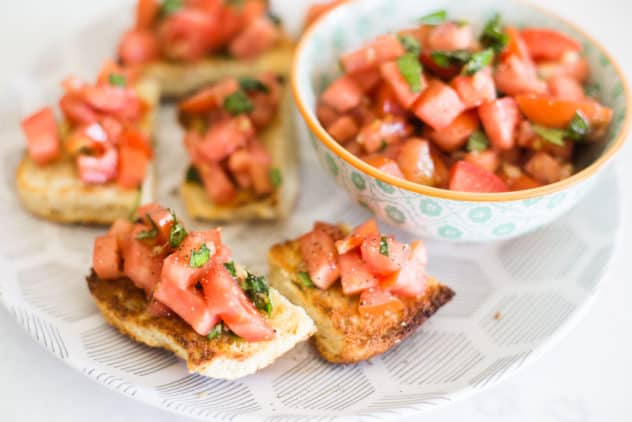 When making bruschetta – I highly recommend using fresh ripe tomatoes. IF you can't get your hands on any fresh, try canned whole tomatoes, but you may need to dry them off a bit so that your bruschetta isn't overly powerful.
Alright let's talk about serving. The first (and best) in my opinion is using a keto friendly bread. Below – I toasted some of my keto hamburger buns and then cut them up into smaller pieces. My keto bread with almond flour and vital wheat gluten and my gluten free baguette recipe also work well. Highly recommend brushing the breads with butter before toasting until a nice golden brown.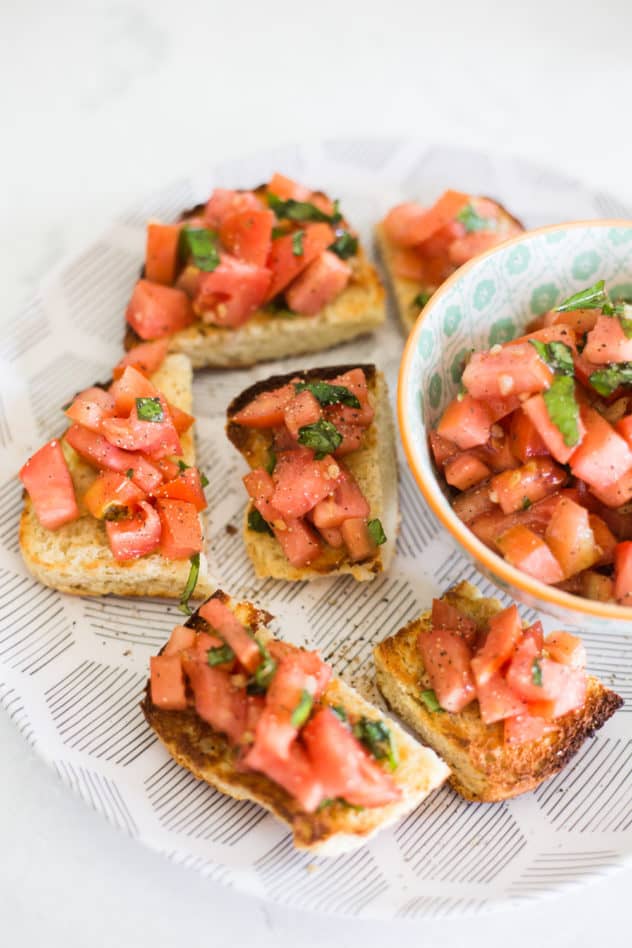 Another favourite I have tried is to use portobello mushrooms! Just scoop out the insides and place the bruschetta inside. I always like to place a piece of mozzarella cheese on top before either toasting them in the oven/toaster or cooking them on the BBQ.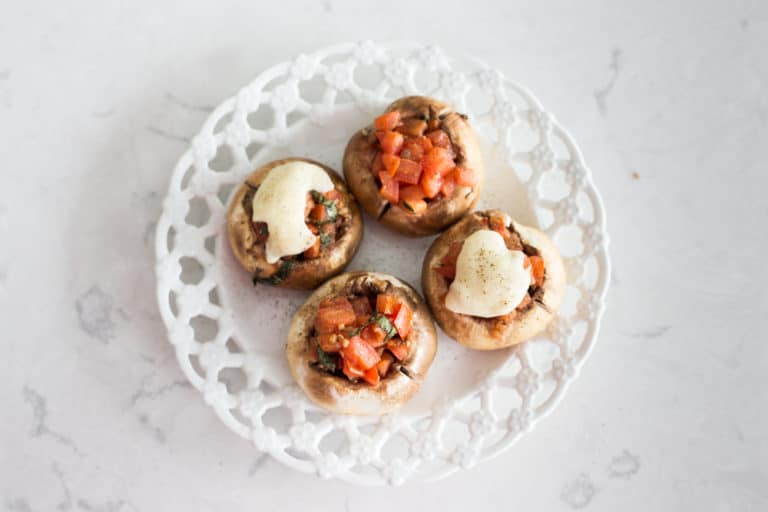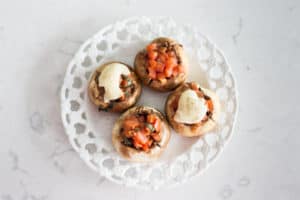 And finally – another option you can use is to use my keto cheese chips recipe! These are probably the easiest to make along with the mushrooms. You just have to cut up some cheese, bake it on low for 20 minutes before crisping it up on high. These are crunchy and delicious!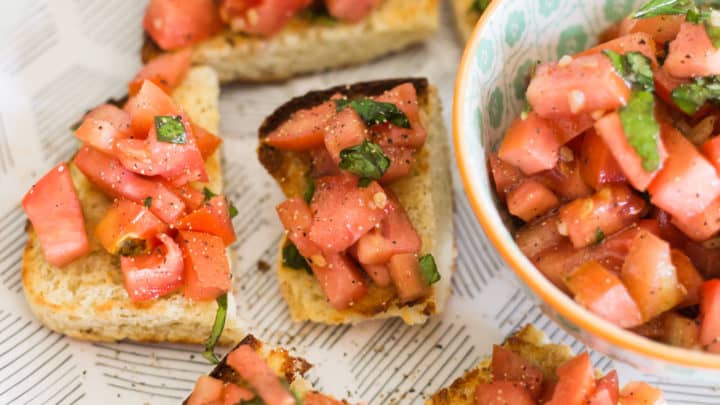 Yield:

10
Bruschetta (Keto & Low Carb)
Three different ways to make keto bruschetta! Place it on some keto friendly bread, or try some mushroom caps!
Ingredients
2 large Roma tomatoes (or regular tomatoes) - chopped
¼ cup (approx. 10 leaves) basil – chopped
1 tsp garlic - minced
2 tsp olive oil
1 tsp balsamic vinegar
Salt & pepper
RECIPES:
Instructions
Place all the bruschetta ingredients in a bowl and mix together.

Scoop onto the bread, mushrooms or cheese chips.

Enjoy!
Notes
Macros depend on what you are serving the bruschetta on