What's better than chips and dip?? How about KETO chips and dip? That's what I made earlier today and I highly recommend this keto onion dip!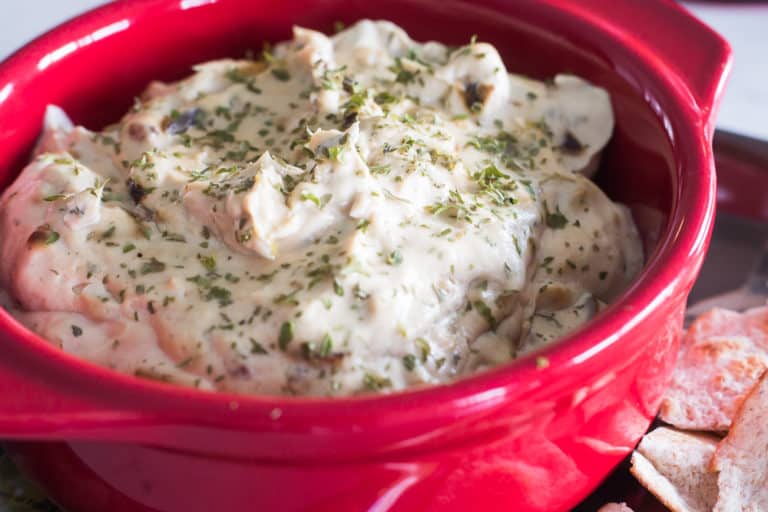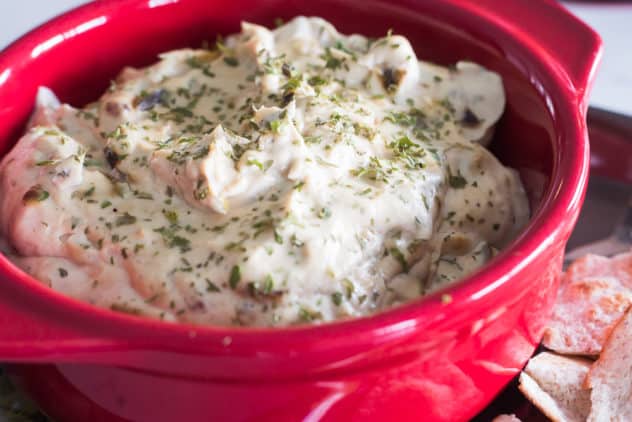 This is incredibly similar to my other dip recipes like my crab dip, jalapeno popper dip and Buffalo dip. I like to use cream cheese and sour cream as a base – it pretty much works with everything!
You may also notice that this dip is similar to my keto French onion dip – and while it has a similar taste – this one has a bit of a stronger onion taste and it's a tad different due to the caramelization of the onions. Needless to say – this is a super simple recipe and you an make it with basic ingredients you probably have in your pantry and fridge.
Looking for something delicious to use as a dipper? I like to cut up some low carb tortillas, but I also use my easy keto cheese chips recipe for the perfect cronch! Pork rinds are also perfect!
Hope you enjoy this recipe!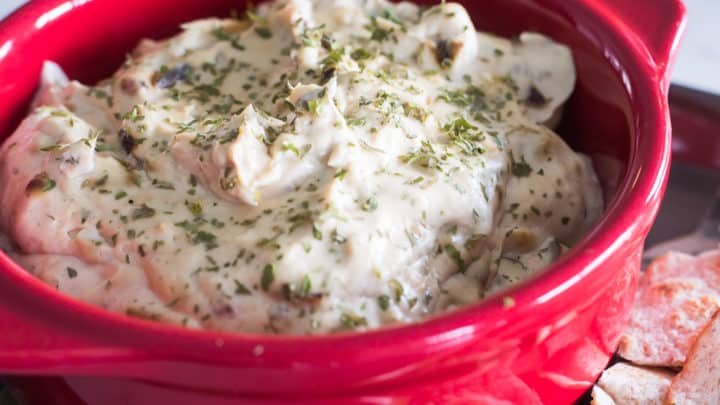 Yield:

5
Keto Onion Dip (Caramelized Onions!)
An easy keto dip that takes just roughly 15 minutes to make! This keto onion dip is best served warm or smother on chicken!
Ingredients
2 tbsp butter
1/2 cup (30g) onion - chopped
2 tsp garlic - minced
2 tsp dried parsley
1 cup (227g) cream cheese
1/2 cup (120g) sour cream
salt/pepper
bacon bits (optional)
Instructions
In a pan over medium heat, melt the butter.
Add in the chopped onion and cook on medium-low or low until tender and brown. Stir frequently.
Spoon in the garlic, parsley, cream cheese and sour cream. Stir until thoroughly combined.
Add in the bacon if using.
Season with a little salt and pepper.
Serve and enjoy!
Notes
Nutritional Information (if shared between 5 people)
CALS: 154
FAT: 14.7
CARBS: 4.1
FIBRE: 0.3
NET CARBS: 3.8
PROTEIN: 1.8