Summer is coming and that means it's BBQ season! Time to bust out the propane and have a cook out with these easy to make, fluffy, SOFT, keto burger buns with vital wheat gluten!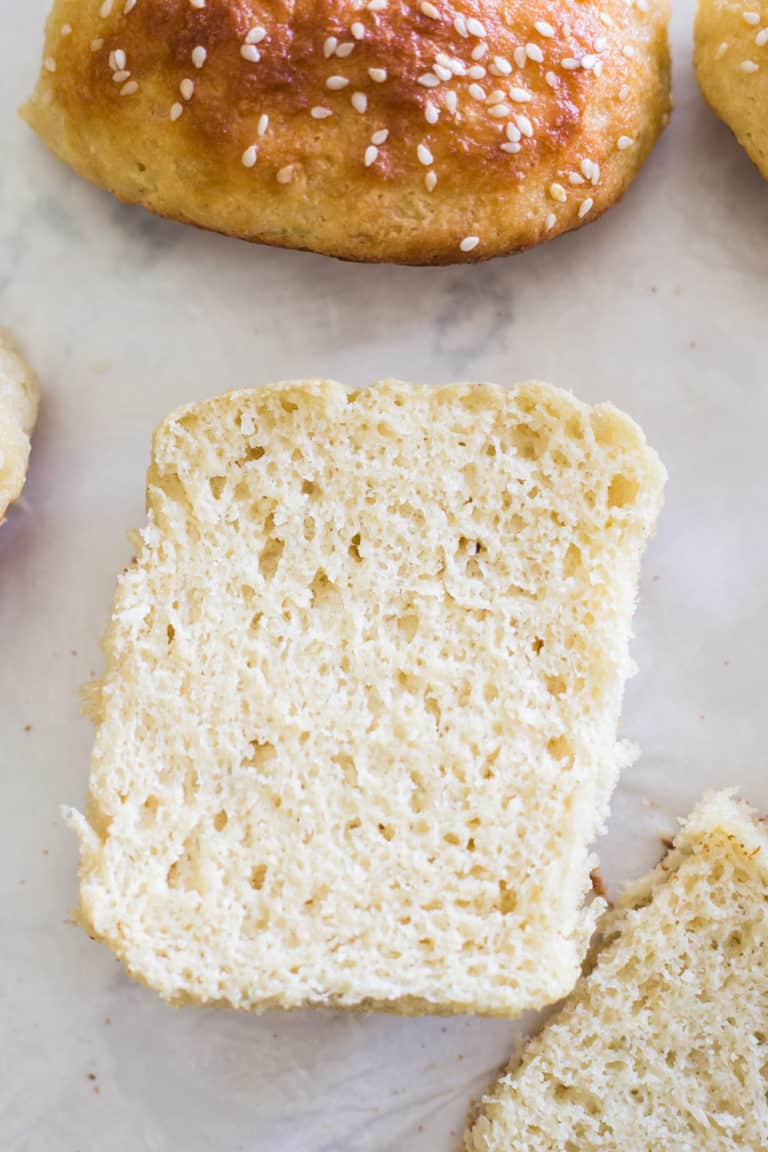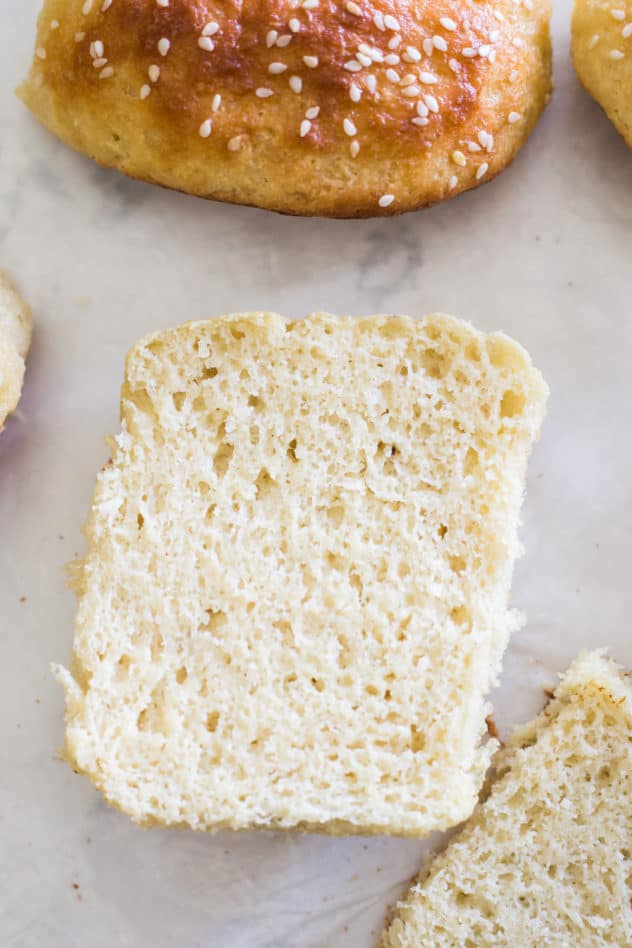 **NOTE: As I mentioned above – these contain gluten and therefore its NOT safe for those with celiac or gluten intolerance. I also recommend not making it if you live with someone with celiac or gluten intolerance.
I have a GLUTEN FREE hamburger bun HERE
It took me about 3 or 4 tries to get this right but I knew once I took these out of the oven, I knew I had made a perfect bun. These are fluffy, soft and have the same consistency and taste of a regular hamburger bun.
I do recommend, when you are placing these to rise – I used a casserole dish – but I recommend using something bigger. Space the dough balls out evenly but not too close. You want them to rise and spread enough that they JUST touch. If they are too close together, they might smoosh together and end up being a square shape (like mine did)
When you let them rise – make sure to check frequently. Mine doubled in size in about 20-30 minutes!
I hope you all like these! They are so easy, delicious and my new favourite bun!
If you want to try my keto bread with vital wheat gluten, it's delicious!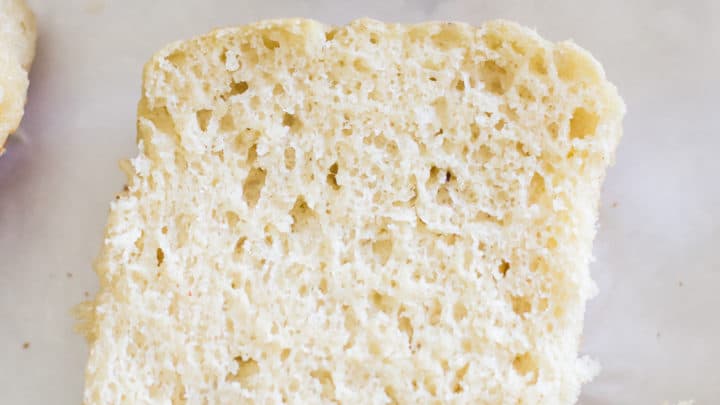 Yield:

6
Keto Burger Buns with Vital Wheat Gluten
Total Time:
1 hour
30 minutes
Fluffy, soft and absolutely delicious! This keto hamburger bun with vital wheat gluten will make your burger a 10/10!
Ingredients
2 1/2 tsp (1 package) quick yeast
1/4 tsp salt
1 large egg - beaten
1 tbsp olive oil
160g warm water
6 tbsp heavy cream
Instructions
In a stand mixer - add the almond flour, vital wheat gluten, yeast and inulin to the bowl. Mix thoroughly.

Add the salt and mix again.

Pour in the water, beaten egg and olive oil and turn the mixer on to the lowest setting using the paddle attatchment.

As the dough mixes, being adding in the heavy cream, tbsp by tbsp. Wait for the cream to mix in before adding in the next tbsp.

Continue to mix until the dough is stretchy and doesn't break easily.

Knead by hand (I use damp hands or oiled hands) and continue to knead until the dough is somewhat smooth and the dough can be stretched without breaking.

Cut the dough into 6 and form them into balls.

Place on a largish GREASED casserole dish or cookie sheet.

Cover loosely and let rise until doubled. (Depending on temperature in your kitchen, this could take 30 minutes or an hour)

Bake at 350°F / 175°C for 25-30 minutes or until the top of the buns have browned.

Let cool and enjoy!
Notes
This makes approximately 6 buns.

Nutritional Information per bun:

CALS: 324
FAT: 23.8
CARBS: 9
FIBRE: 2.9
NET CARBS: 6.1
PROTEIN: 22.1