When I say this is one of the best pizzas I've had – I mean it. This keto pesto pizza is honestly a big fave. I used to eat it days in a row – it's that good! And now I'm sharing it with YOU.. because honestly, you all deserve it.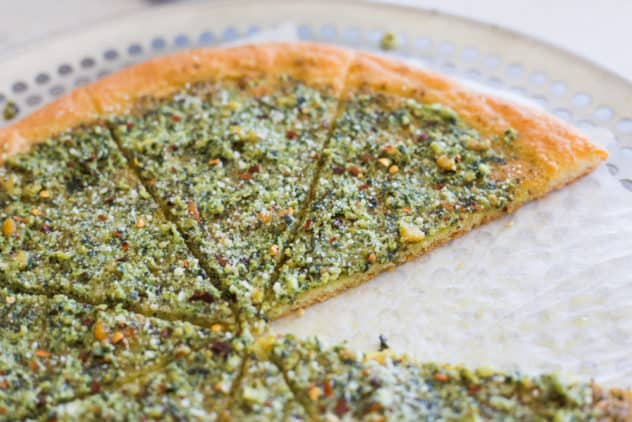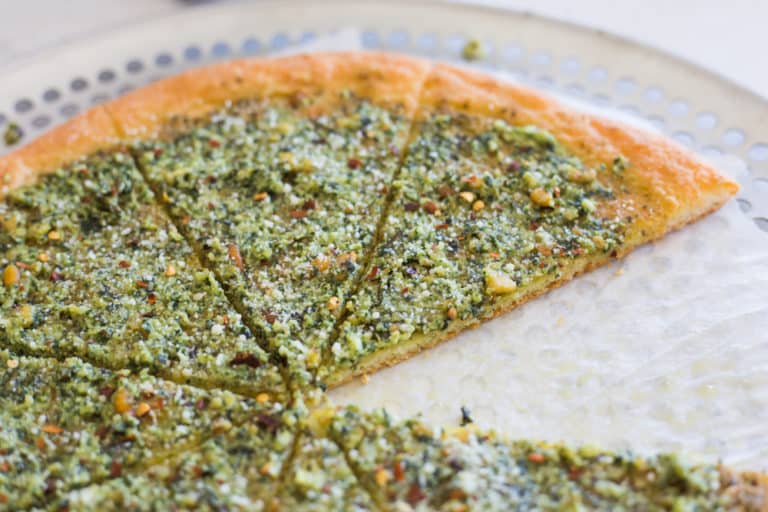 The key to making this pizza perfect is using fathead dough as the crust. I usually HATE making fathead and honestly, I'm kind of over it in general but with the pesto topping.. it is absolutely delightful! However, if you want to try it on a non-fathead dough, I recommend this one (but again, fathead is better for this).
You'll notice I skipped the cream cheese in the crust (the OG recipe calls for 2 tbsp) and that's only because I didn't have any but if you want to add it, feel free!
I will also recommend using fresh homegrown basil. Obviously, if you can't – you can use store bought basil (organic perhaps)… but there's something about homegrown basil – it's much stronger both in smell and taste. I have found the store bought basil to be a bit lack luster if you ask me.
Anywho – this keto pesto pizza is amazing and I hope you all like it!
Check out my easy <