A keto chocolate swirl! I had a regular one at Starbucks not too long ago and knew I had to make these keto!!! They are just amazing and so chocolatey.
This recipe is super similar to my cinnamon roll recipe – in fact it's almost exact, except swap cinnamon for chocolate.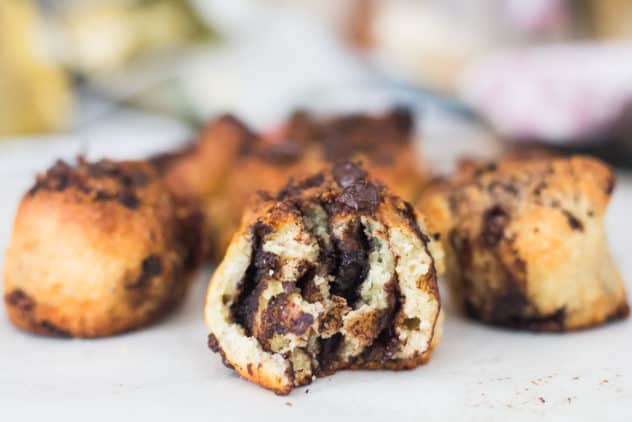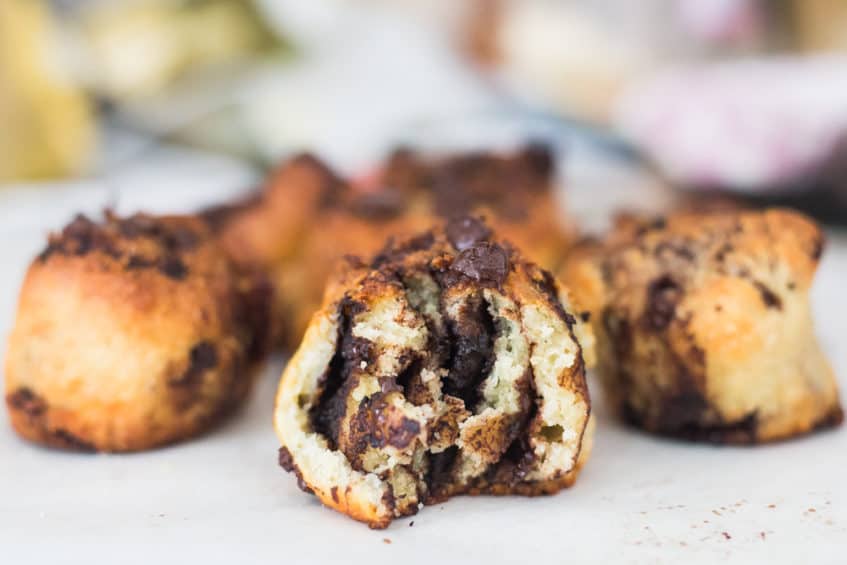 Because there's no gluten in this recipe, it's hard to find a dough that will hold together and be able to roll – so that's why I used fathead dough.
While I'm not regularly a fan of fathead, using it as a sweet dough is actually pretty good – you can't taste the cheese at all!
I added a scoop of whey isolate in here to give it a more fluffy texture, similar to bread. It worked really well!!
I recommend baking these for 15 minutes before checking on them. You want them to rise/expand from the baking powder and brown a little but not TOO much otherwise they will get too hard when cooled.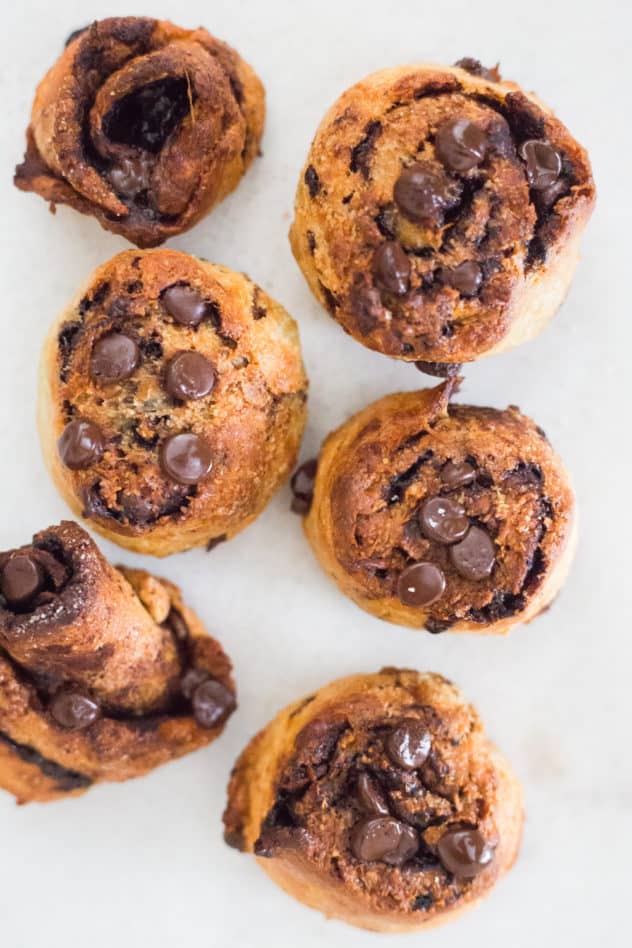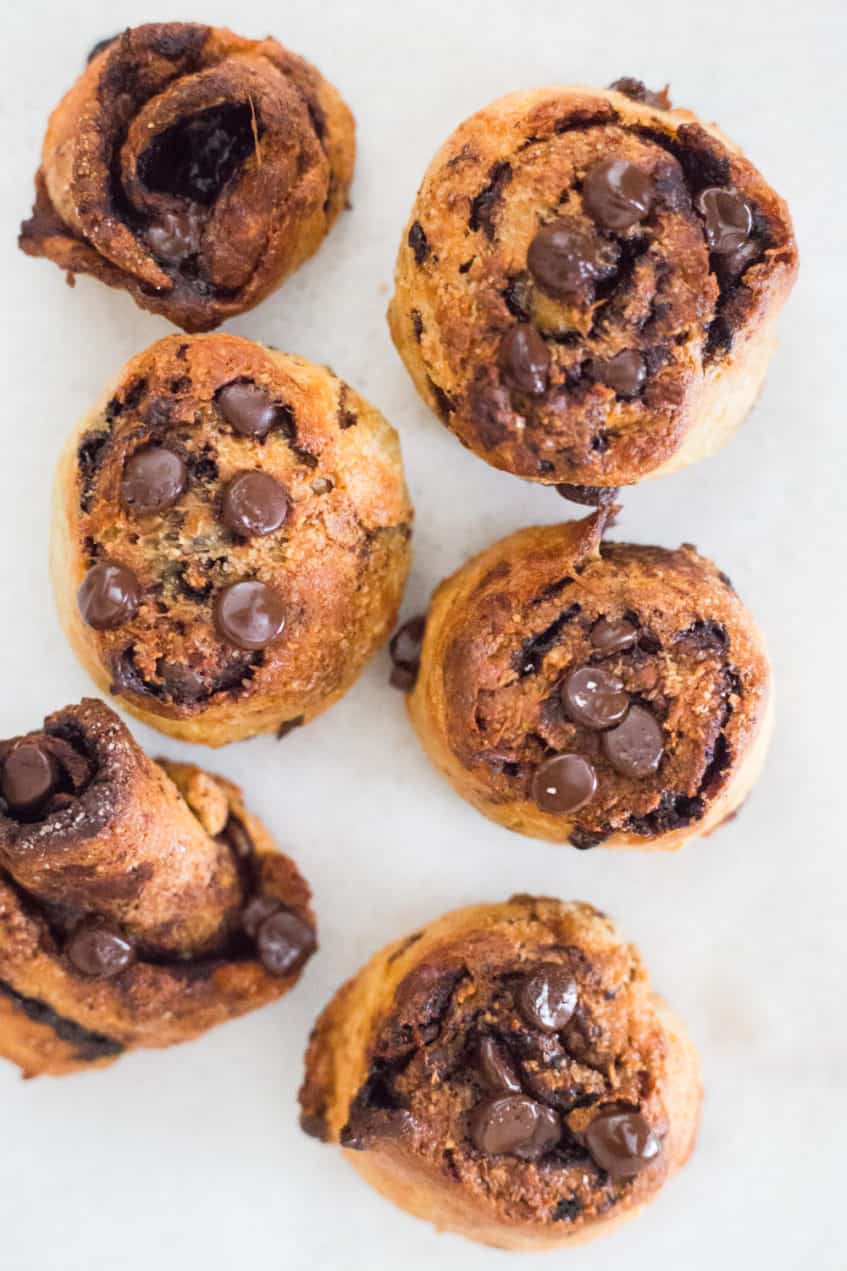 I found between 15 and 20 minutes is perfect!
Enjoy with a nice cuppa!
If you like these rolls, make sure to check out my Hawaiian sweet rolls, asiago bagels or cinnamon bagels!