All the taste of a regular cinnamon bagel, minus the sugar and wheat! These keto cinnamon bagels are delicious! I promise this is the last bagel recipe for a while!
Now I know what you are thinking.. where are the raisins? Well let's be honest, they are too high in carbs to be adding to the bagels. Even just a small amount. SO I decided to omit them for this recipe.
Like I always say when I include whey in these recipes, I don't think at the moment there is any replacement. You could try a few tbsp of psyllium husk but you wont get that many bagels. I will be working on a bread/bagel recipe that doesn't contain whey shortly, but until then, I don't think there's a good replacement.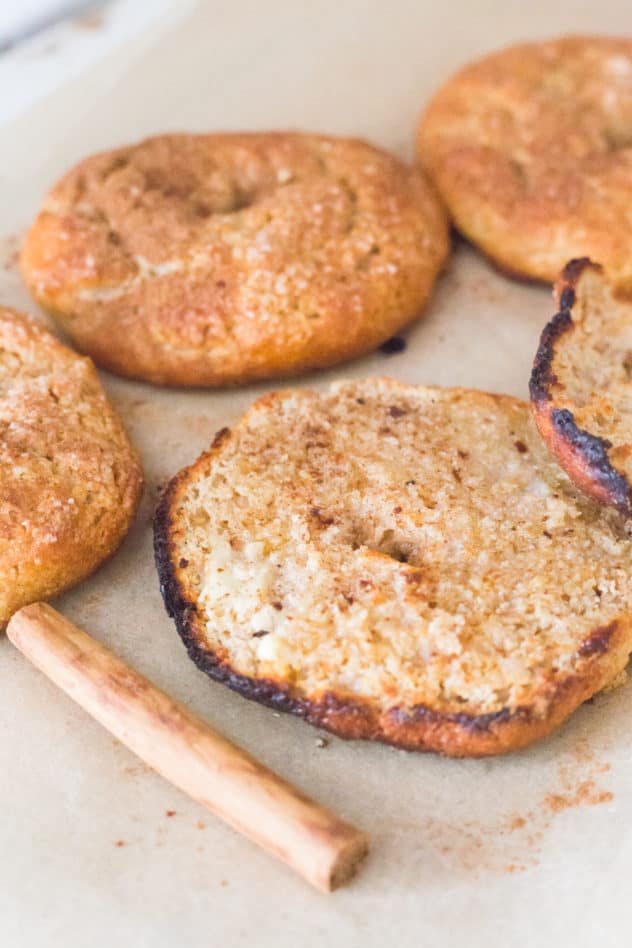 I really enjoyed these! To be fair, they tasted similar to the cinnamon ones from Tim Hortons! They are full of flavour and taste even more delicious toasted with butter.
Hope you all enjoy these yummy, sweet bagels.
If you like these bagels, try our keto everything bagels, keto pizza bagels or keto asiago bagels.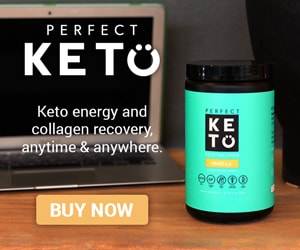 Use code HEdiscount for 15% off individual PerfectKeto products such as collagen powder & MCT oil powder!
Yield:

5
Keto Cinnamon Bagels