I am obsessed with eating a keto asiago bagel. They are SO yummy and paired with some smoked salmon and cream cheese, they are a HIT and if eating too much salmon wasn't an issue – I'd eat this for breakfast, lunch and dinner.
I think one of the better things about these bagels is that they aren't made with fathead dough. While I like fathead dough, you can only take so much of it before it gets tiring.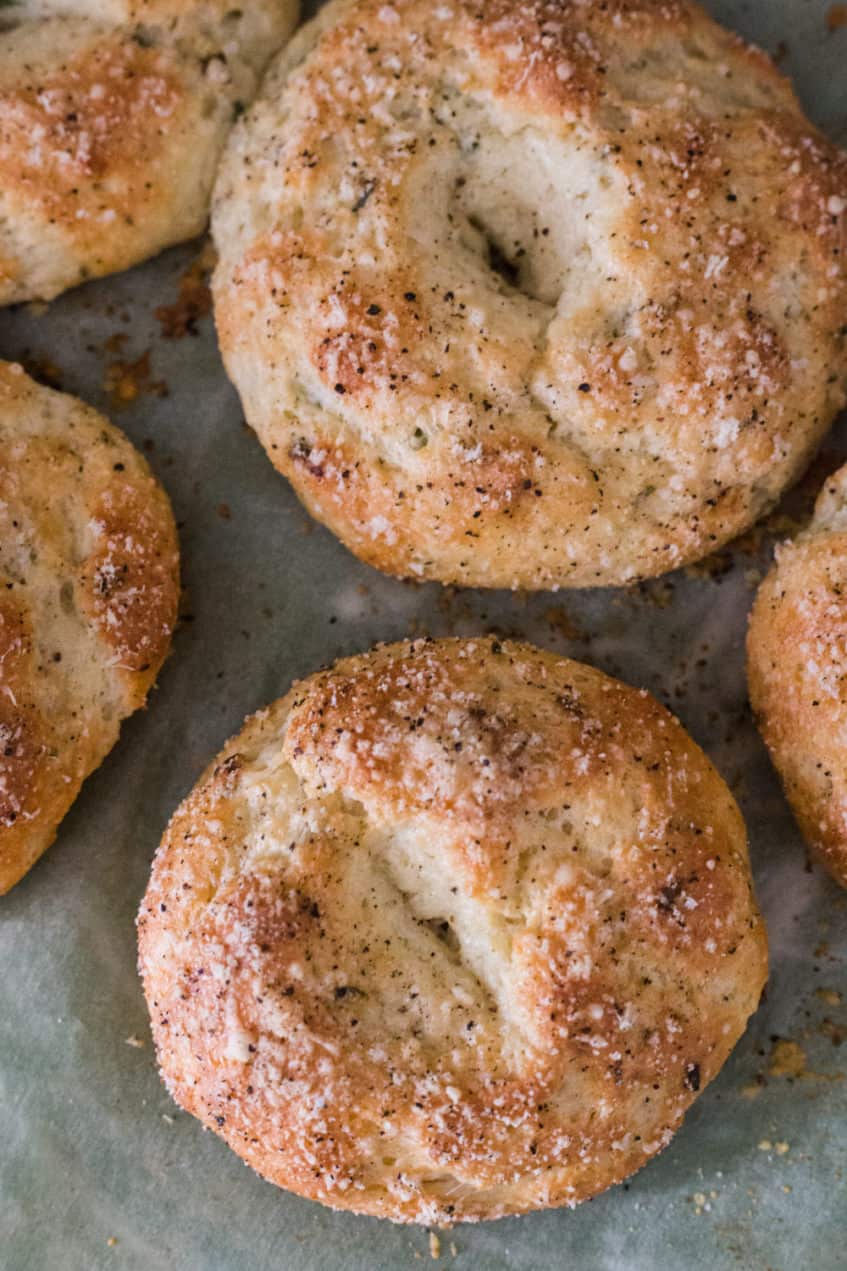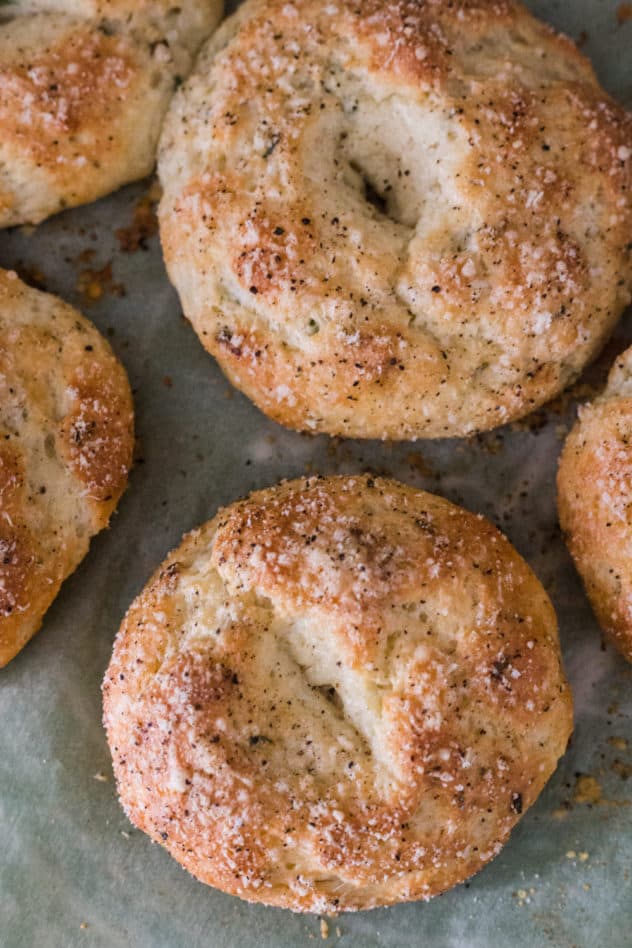 So instead, these are made with almond flour and whey protein. The whey is so light and fluffy that it gives the bagels the texture of an actual bagel.
If you want to replace the whey, I recommend using collagen, pea or egg protein. They should work just as well!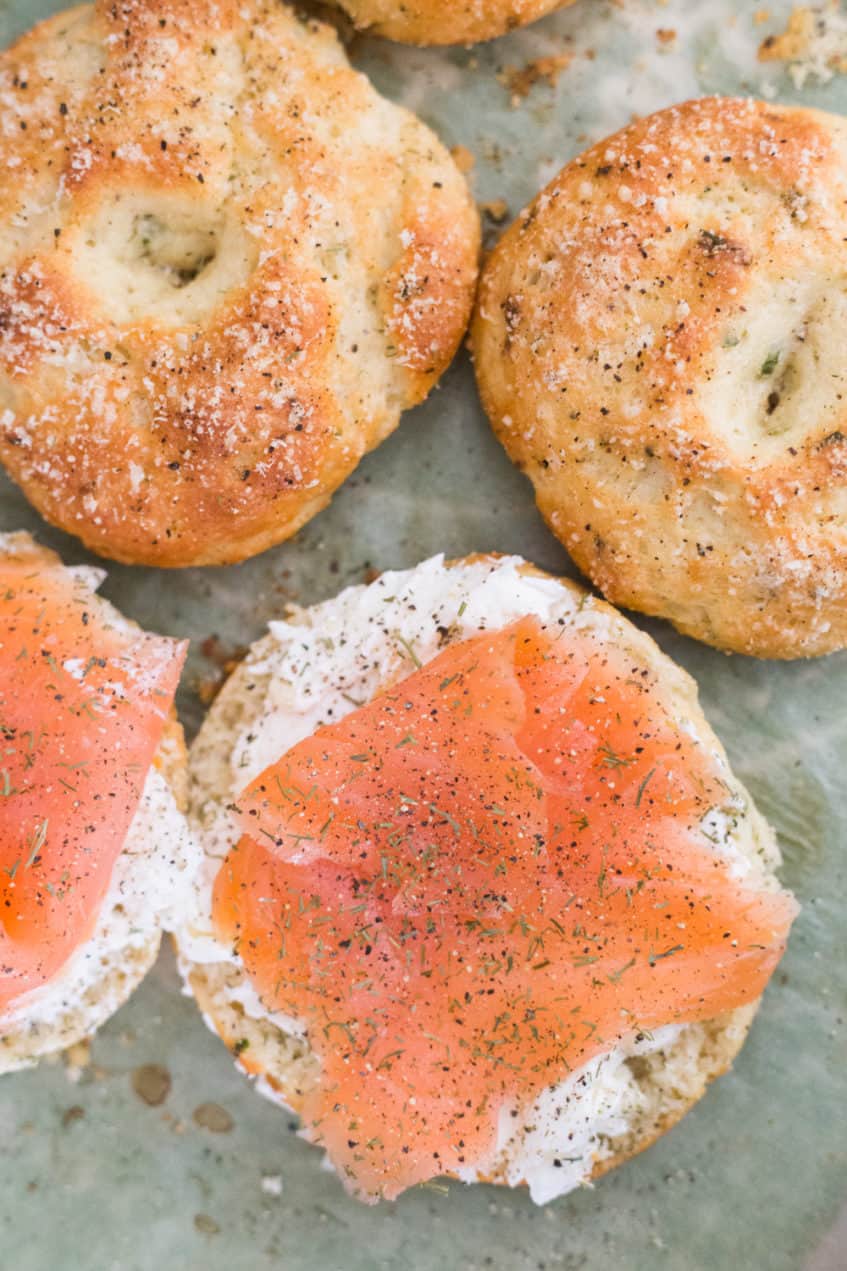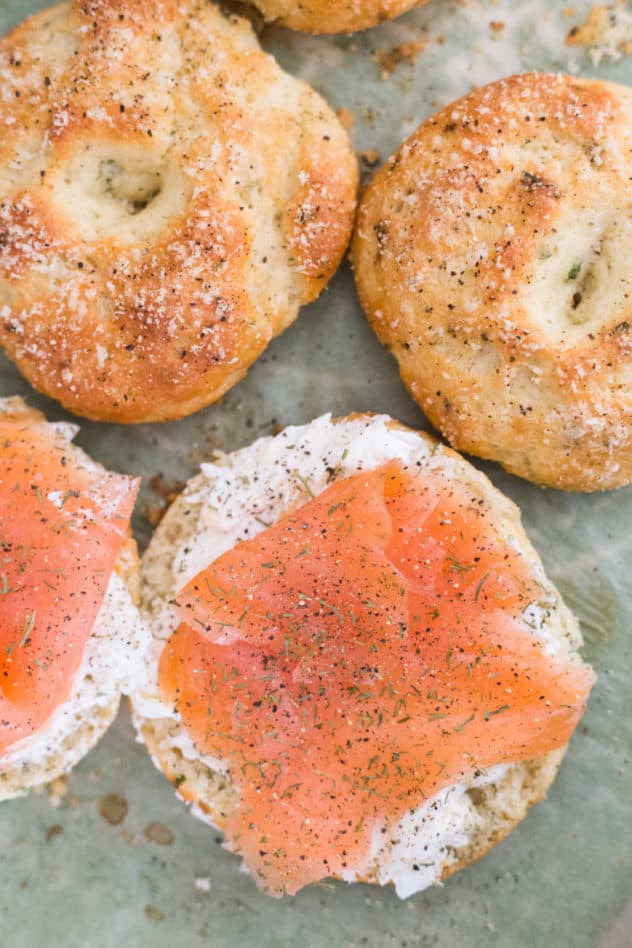 If you're looking to replace it with something that is NOT protein powder, you could try a 1/4 cup of psyllium husk. Note, I have NOT tried it.
Yes – you can toast them too! I highly recommend! I also suggest topping it with some lox and cream cheese. Oh my goodness, so delicious!
If you like an asiago bagel, check out my keto everything bagels, keto dinner rolls, pizza bagels or keto white bread!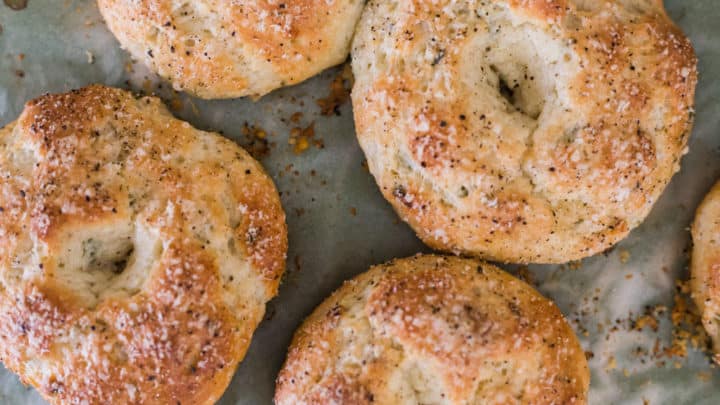 Yield:

5
Keto Asiago Bagels
A cheesy delicious asiago bagel that is totally gluten, grain and sugar free! Tasty, toastable and yummy with lox & cream cheese.
Ingredients
1 tsp xanthan gum
2 tsp baking powder
4 tsp grated parmesan cheese
1/2 cup (50g) grated asiago cheese
1/4 cup (50g) melted butter
1/2 cup (117ml) + 2 tbsp warm water
salt & pepper
chives (optional)
Instructions
In a mixing bowl, whisk together the dry ingredients, including the cheese.
Whisk in the melted butter.
Pour in the water and stir thoroughly until a thick dough forms. It should be thicker than cake batter.
Using wet hands, form a ball that is slightly bigger than a golf ball.
Poke a whole in the middle to make it a bagel shape.
Place on parchment paper.
Continue to form bagel shapes with the rest of the dough.
Top with some extra asiago cheese.
Bake at 375°F / 190°C for 20 minutes or until the cheese on top has browned.
Enjoy!
This makes roughly 5 bagels.
Notes
This makes roughly 5 bagels.
Nutritional Information per bagel:
CALS: 368
FAT: 33.6
CARBS: 4.8
FIBRE: 2.4
NET CARBS: 2.4
PROTEIN: 14.3