Hot damn – a keto birthday cake 'sprinkles' and all! No sugar, no grains and no gluten! Whip up this easy cake for your next birthday!
Ok, so I'll admit, the first time I made this it was a DISASTER. I took it out of the oven and it completely collapsed.. but with a few tweaks of the oven temperature, this time around it came out GREAT.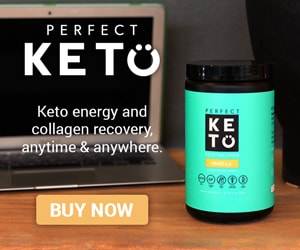 Use code HEdiscount for 15% off individual PerfectKeto products such as collagen powder & MCT oil powder!
For the sprinkles, I decided to use unsweetened coconut flakes and used a food colouring. Now most food colouring is made from caramelized sugar. I used Club House liquid food colouring that doesn't seem to have any sugar in it. You can skip this step if you don't feel comfortable.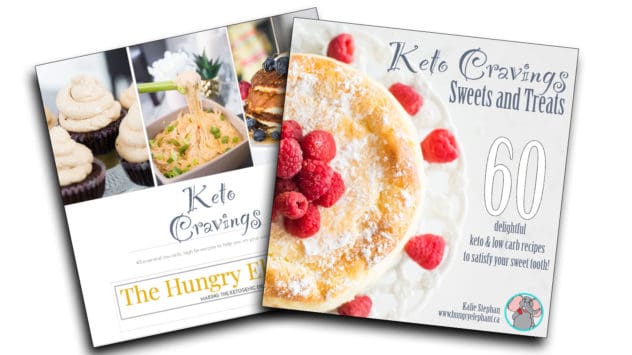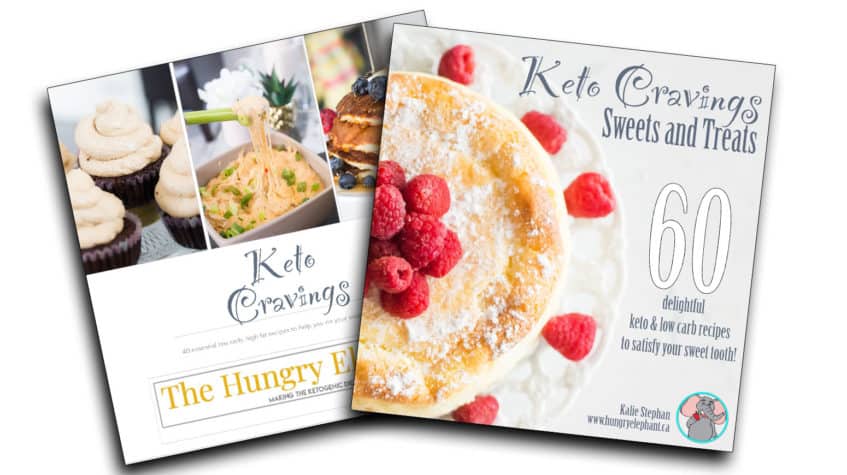 My first book – Keto Cravings – is on sale now! Click here to go to the Amazon Page!
For the icing, I made a cream cheese white chocolate chip frosting and boy it is delicious. This also doubles as a two-in-one recipe! I also go over how to make white chocolate!
So enjoy this delicious keto birthday cake and most importantly, HAPPY BIRTHDAY!
If you're looking for some other delicious kinds of cake, try our chocolate cake with peanut butter frosting, Kentucky Butter Cake, Reeses Peanut Butter Cake or our 1-minute mug cakes!