Guys, making a keto mug cake is HARD. I tried TEN before I finally found a decent ratio and microwave power that works for me. It was incredibly frustrating. SO obviously I have to share it with you all when I finally hit the jackpot.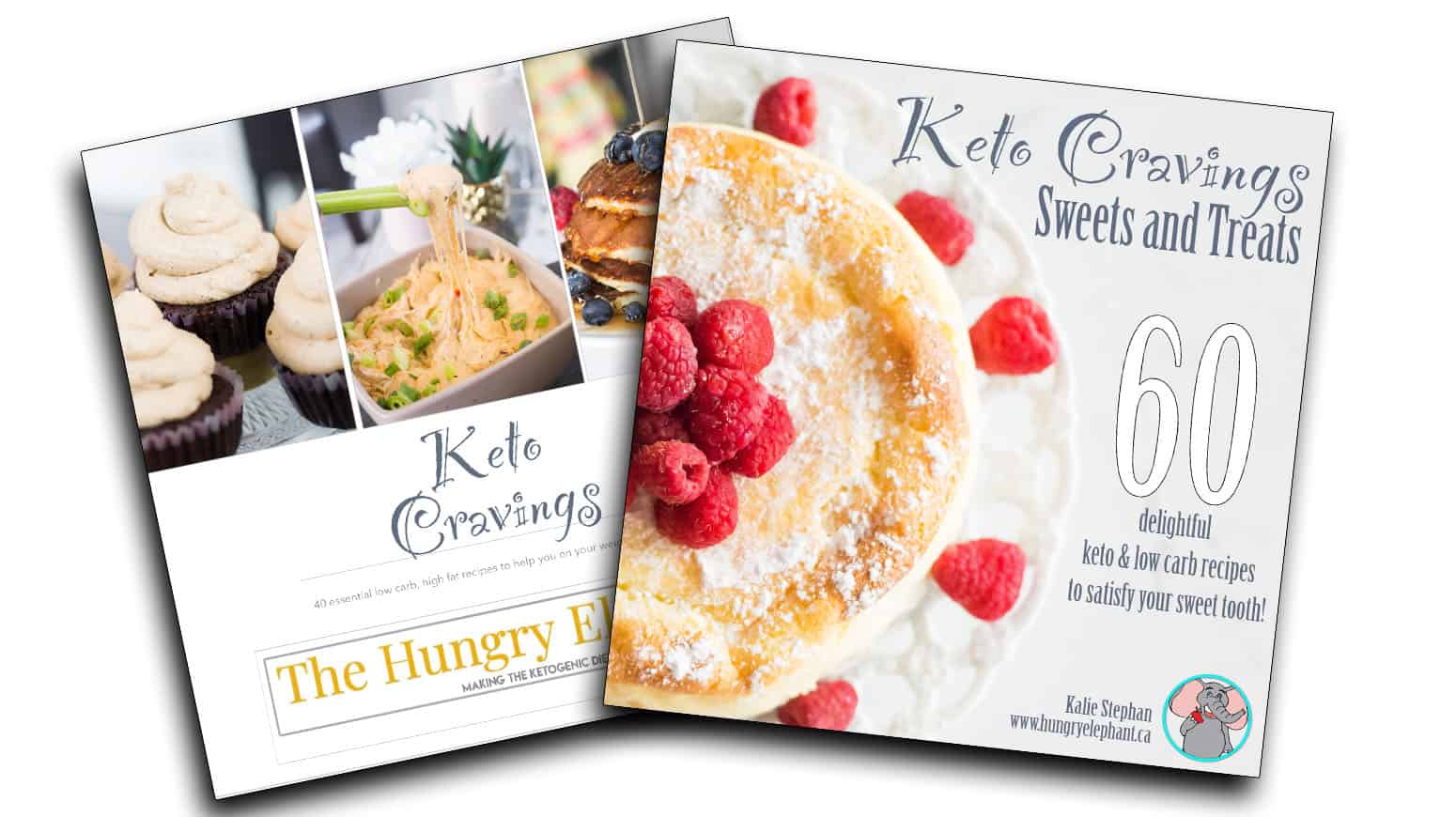 My first cookbook – Keto Cravings – is on Amazon now!
First things first – let's talk about ratios & ingredients. When made my first batch, I used 2 tbsp of butter. BIG mistake. When I microwaved it, all the almond flour sunk to the bottom and the butter rose to the top and boiled. It was UGLY. The second time, same problem. I finally only put in 1 tbsp of butter and even then, it overflowed, then sunk and was not the consistency of cake at all. The problem? It was eggless. I tried guys, I really tried to make this eggless for you all but to be honest, it just didnt work out (for me).
Finally, after wasting an entire package of almond flour, it's 8:30 at night and I threw the 10th try in the microwave. It FINALLY worked and held its shape. This time it was TOO rubbery, which I found out was because it was overcooked. I had cooked it in my 700w microwave on medium high for 3 minutes.. In my ventures this morning, I found the best time for my microwave is 90 seconds. Check the wattage on your microwave and try to adjust accordingly.
So finally, I made FOUR delicious and decadent mug cakes – Chocolate Cherry, Chocolate Mint, Lemon and Chocolate Peanut Butter. I took them out of the bowl because it was easier for me.
NOTE: the baking soda can be replaced with baking powder. If you use baking powder, do NOT put in the cider vinegar.
If you like keto mug cake, try our full size cakes – dark chocolate, pumpkin, birthday, or Kentucky butter cake.
Yield: 1
Chocolate Mint Mug Cake
A delicious & moist keto mug cake! Topped with whipped cream, this is a perfect treat!
Ingredients
3 tbsp almond flour
1/2 tsp baking soda
1 tsp cider vinegar
1 large egg yolk
1/2 tbsp sour cream
1 tbsp heavy cream
1 tsp peppermint flavouring
1 tbsp cocoa powder
1 tbsp sugar substitute
Instructions
In a mug, whisk together the dry ingredients.
Add in the egg yolk, sour cream, heavy cream and flavourings.
Whisk together again.
Quickly stir in the cider vinegar.
Place in the microwave and cook for 90 seconds (based on a 700w microwave, see notes below)
Take out and top with whipped cream and your other favourite things.
Notes
The 90 seconds is based on a medium-high 700w microwave. If you have a 1000w microwave, try microwaving for 50-60 seconds Check at 30s, 60s. Look for a cake like texture, if it's spongy and rubbery, it's overcooked.

*If you want to bring down the carbs, you could use 2 tbsp of almond flour instead of 3 but I have not personally tried it.
CALS: 251
FAT: 22.5
CARBS: 9
FIBRE: 4.2
NET CARBS: 4.8
PROTEIN: 8.7