A southeastern American treat – made KETO. This delicious butter cake is a staple in some U.S. households and anything with butter – you bet I HAD to make it.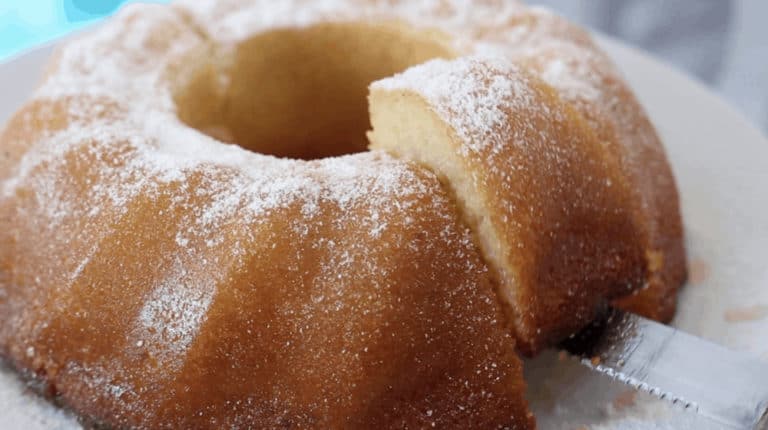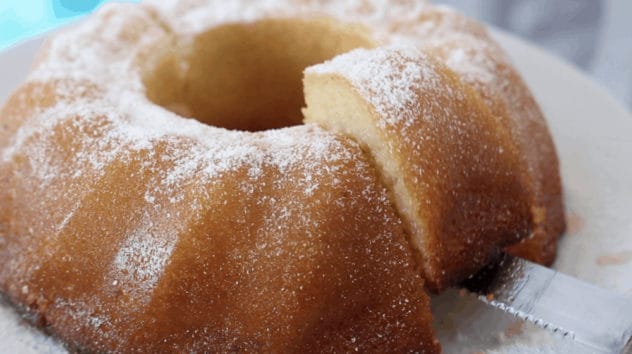 So original butter cake is made with buttermilk.. since we can't use that on keto, I replaced that with sour cream so it will be nice and MOIST. It worked perfectly!
One problem that I had was that there was TOO much syrup – so I altered the recipe to be JUST right. A great thing about this cake is that if you don't want to use the syrup, it will still taste delicious and moist!
We've gotten so many great reviews, here's just a sample: 
Keri on Facebook says: 
I make this all the time. I add a chocolate ganache on top for birthday cakes. It's our favorite cake. Ah-may-zing!!!
Sheryl on Instagram wrote: 
One of the best cakes I have ever made!
Avelino on Instagram praised: 
This is for real the best Keto breath ever! I am obsessed with it! I have made tons of desserts since I stated Keto and nothing compres to this! Yes it is a dream come true!
Hope you enjoy!
If you like this recipe, check out our Keto Mississippi Mud Pie, Japanese Cheesecake, Nanaimo Bars or Dark Chocolate Cake.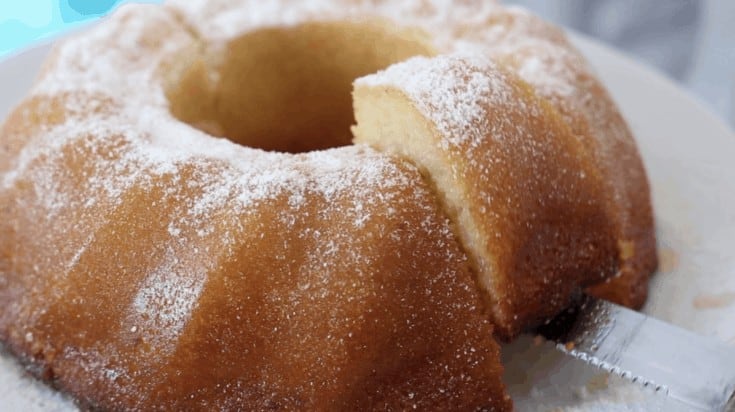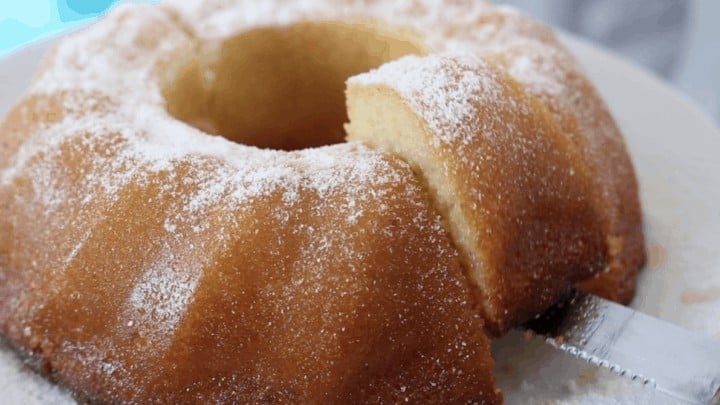 Yield:

12
Keto Kentucky Butter Cake
A southern American treat made keto!
Ingredients
Cake
1/2 cup (115g) sour cream – levelled
1/2 cup (100g) butter - melted
3 eggs
1 tsp baking powder
1 tsp vanilla
Syrup
1/4 cup (50g) butter
1/3 cup (60g) sugar substitute (I used erythritol)
1 tbsp vanilla
2 tbsp water
Instructions
In a mixing bowl, whisk together the cake ingredients.
Pour into a greased or floured bundt cake pan.
Bake at 350°F / 175°C for 35 minutes.
While the cake bakes, melt the butter in a pot over medium heat.
Whisk in your sugar substitute, vanilla and water. Heat and stir until the sugar substitute has dissolved
Once the cake is done, use a skewer or end of a utensil to poke several small holes into the top (technically the bottom) of the bundt cake.
Pour the butter mixture around the cake, making sure the holes are filled with the butter. Keep swirling the pan around until your mixture has dissolved into the cake.
Set aside and let it cool for 1 hour.
When you're ready to serve, place a plate on top of the bundt pan and flip it around so the cake pops right out!
Serve!
Nutrition Information:
Yield:
12
Serving Size:
1
Amount Per Serving:
Calories:

266
Total Fat:

25.8g
Carbohydrates:

5.4g
Fiber:

2g
Protein:

6.2g