A basic keto ice cream recipe to get you through the summer months! You don't even need an ice cream machine and requires NO churning!
Now I made it to be a delicious mint chocolate chip but it's so easy to change up the flavours! Add some cocoa powder for chocolate, or some strawberries, some vanilla.. etc.. It's so easy and versatile.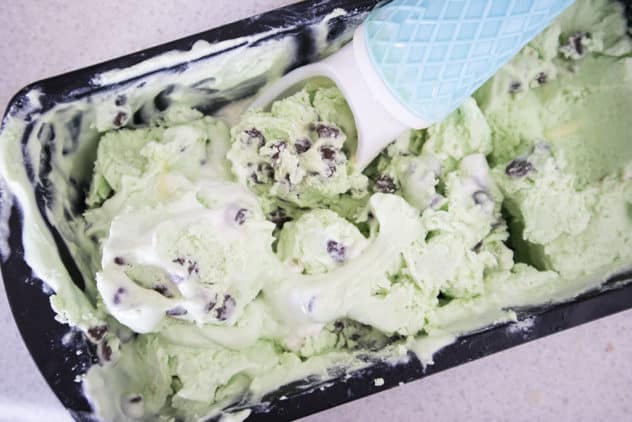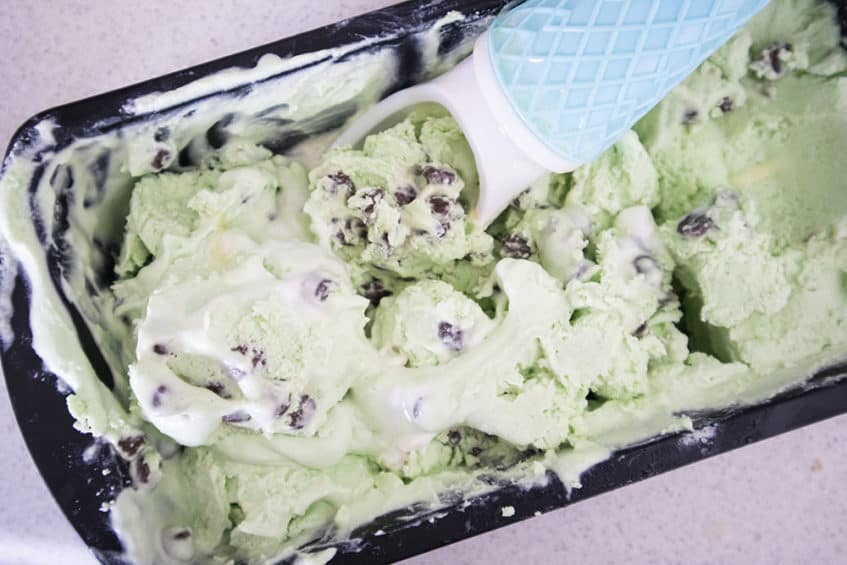 For a smooth and creamy ice cream, you will definitely need to put in the work. I can't say this is a QUICK recipe, but it is worth it in the end.
For the condensed milk, I didn't let it fully condense before taking it off the heat. You can definitely let it evaporate more to get it thicker but you will be adding more cream to it anyway, so it's not imperative.
One thing is required though – cooling the liquid. Once you mix the warm condensed milk and the heavy cream, it will be too warm to whip up properly and it may not thicken. Place in the fridge for a minimum of 1 hour before whipping it up using a hand or stand mixer.
Best scoop: a hot metal ice cream scoop. Soak it in hot water before scooping.