Summer is coming up and that means it's time for picnics and BBQ's! I think one of the things many people struggle with on keto is finding some good side dishes to serve your friends and family. Most 'regular' side dishes contain a high amount of carbs (like rice), so we'll need to find something that's vegetable based but equally delicious.
Looking around the internet, I found a few favs and now it's time to compile a list of great keto side dishes that will curb your cravings and bring your BBQ up to a 11!
GREEN BEAN & ASPARAGUS FRIES
Find the recipe here.
GREEN BEAN CASSEROLE
Need a keto-friendly side dish for a holiday dinner? Or maybe over the summer you're looking for ways to use up your overflow of garden green beans? This keto green bean casserole is the perfect side dish, all year long!
Find the recipe for this green bean casserole here!
INSTANT POT LOADED CAULIFLOWER MASH
This Instant Pot Loaded Cauliflower Mash for the 21 Day Fix and the 2B Mindset is the perfect low carb comfort food topped with bacon, cheddar, and chives!
Find the recipe here!
COCONUT ONION RINGS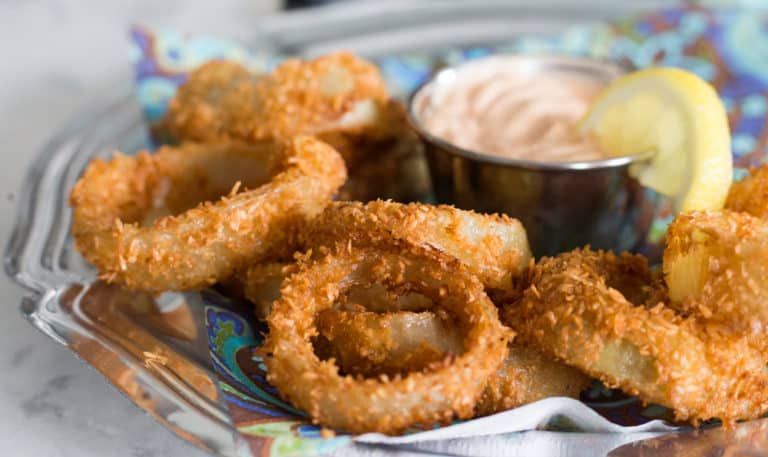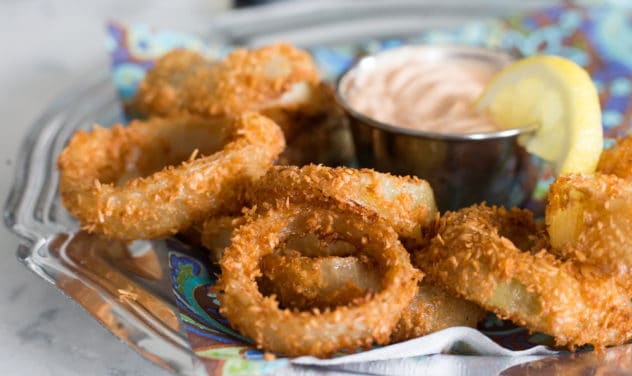 Perfect addition for your poolside burger. These onion rings are easy to make and trust me – the coconut is a fantastic addition.
Find the recipe here!
THAI ZUCCHINI NOODLES
Thai Zucchini Noodles or zoodles tossed with a medley of fresh, crunchy, colorful vegetables and drizzled (or drenched) in delicious peanut sauce.
Find the recipe here!
CHEESY BROCCOLI CAULIFLOWER RICE
Cheesy Broccoli Cauliflower Rice is an easy keto side dish. Made with riced cauliflower, broccoli, and plenty of cheddar cheese, this low carb recipe is also naturally gluten free!
Find the recipe here!
MOZZARELLA, TOMATO, AVOCADO SALAD
This quick and healthy side dish is the perfect side dish for weeknight meals! So easy to whip up and beyond delicious!
Find the recipe here!
GARLIC ROASTED BROCCOLI
This healthy side dish is the BEST way to eat broccoli. Pair this garlicky broccoli with chicken for a healthy, wholesome dinner.
Find the recipe here!
TOMATO, BACON AND CABBAGE SAUTE
This tomato, bacon and cabbage sauté is super easy to make and unbelievably delicious. You can make this as a side dish or a main dish, but be sure to make it – you and your family will love it!
Find the recipe here!
ZUPPA TOSCANA *LOW CARB*
This Olive Garden Zuppa Toscana recipe could not be easier! This soup doesn't require many spices, only uses a couple of vegetables and the flavour mostly comes from the meat and broth. I used some homemade chicken broth that I had made and finished it with a cup of heavy cream.
Find the recipe here!
ZUCCHINI RIBBON SALAD
Ribbons of zucchini and yellow squash with feta, mint and lemon. Serves 4 as a side salad.
Find the recipe here!
BIG MAC SALAD
If you're keto and are missing Big Macs, have I got the perfect Big Mac Salad and Big Mac Sauce recipe for you! Super easy and let me tell you–it tastes EXACTLY like the real thing.
Find the recipe here!
CRISPY STUFFED BRUSSELL SPROUTS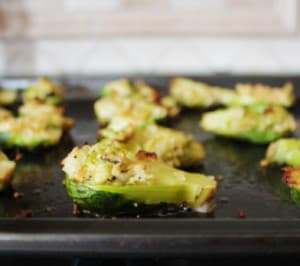 The best brussel sprouts you will ever have. They are stuffed with parmesan cheese and they are so cripsy! One of my favourite ways to have brussell sprouts
Find the recipe here!
CREAMED SPINACH
Chopped spinach in a creamy cheesy sauce makes a great side dish to go with just about any meal!
Find the recipe here!
TABOULI | TABBOULEH
Enjoy tabbouleh but trying to avoid the high carb content due to the bulgar? My Tabbouleh with Hemp Hearts is the keto tabbouleh you've been dreaming of!
Find the recipe here!