A perfect side dish for your fat filled dinner. This Keto cheese and broccoli rice is not only 4 net carbs per serving, but it's cooked all in one pan, making it easy for clean up. All gluten, grain and sugar free.
Of course, with all keto and low carb meals, this rice is actually cauliflower rice, which only counts for 14 carbs in the entire dish. There are no grains here!
There are a few things that make this recipe one for the books – 1. It's so EASY. It's cooked entirely in one pan making for easy clean up!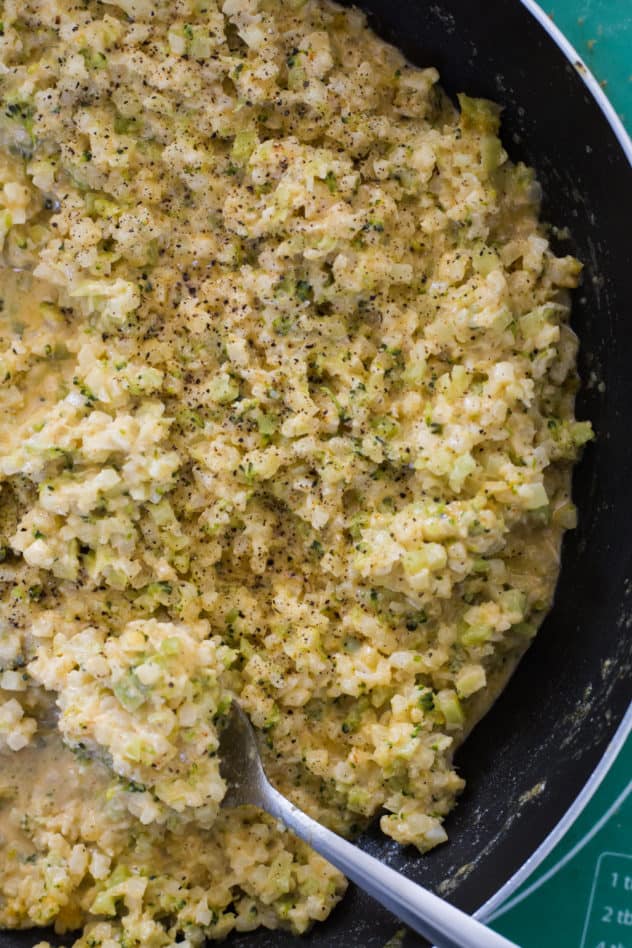 Secondly, I didn't use a thickener. So no xanthan or guar gum here. Letting water boil off your heavy cream, it will naturally thicken itself. So easy!
One note I will say is to use a 2:1 cauliflower to broccoli ratio so that it's not entirely overpowered by broccoli. I used approximately 2 cups of cauliflower rice and 1 cup of broccoli rice.
This definitely reminds me of the Knorr or Uncle Ben's cheese and broccoli rice!
If you like this recipe, make sure to check out my list of 15 awesome keto side dishes!
Yield:

6
Keto Cheese and Broccoli Rice