It's almost NFL season! Do you know what that means? It's time for afternoon football parties with all the best appetizers. I love tortillas and dip so I decided to make a keto spinach dip that goes SO well with my keto cheese chips!
Do I even have to explain this one? Everyone loves spinach dip and to be honest, it's already pretty much keto!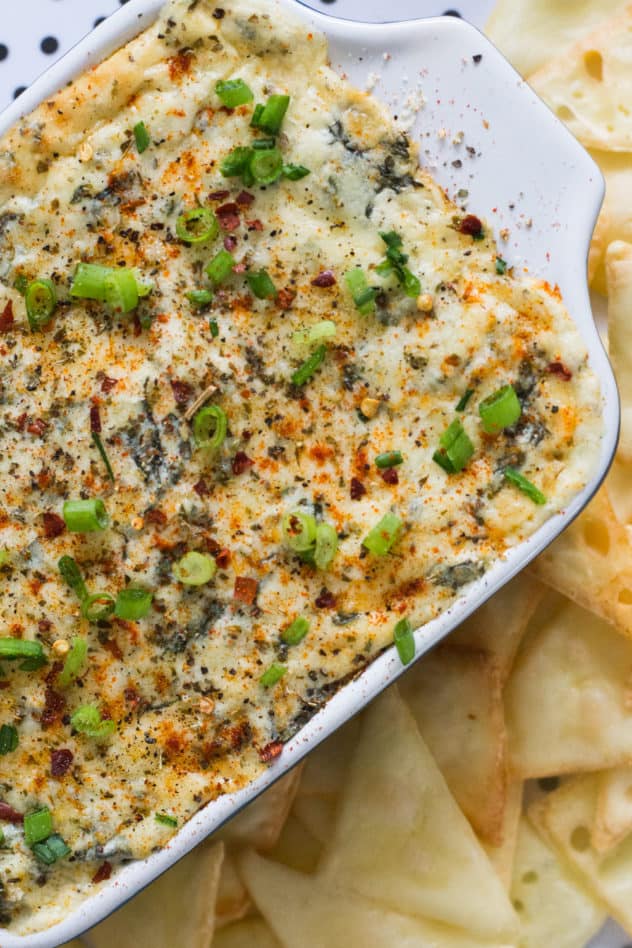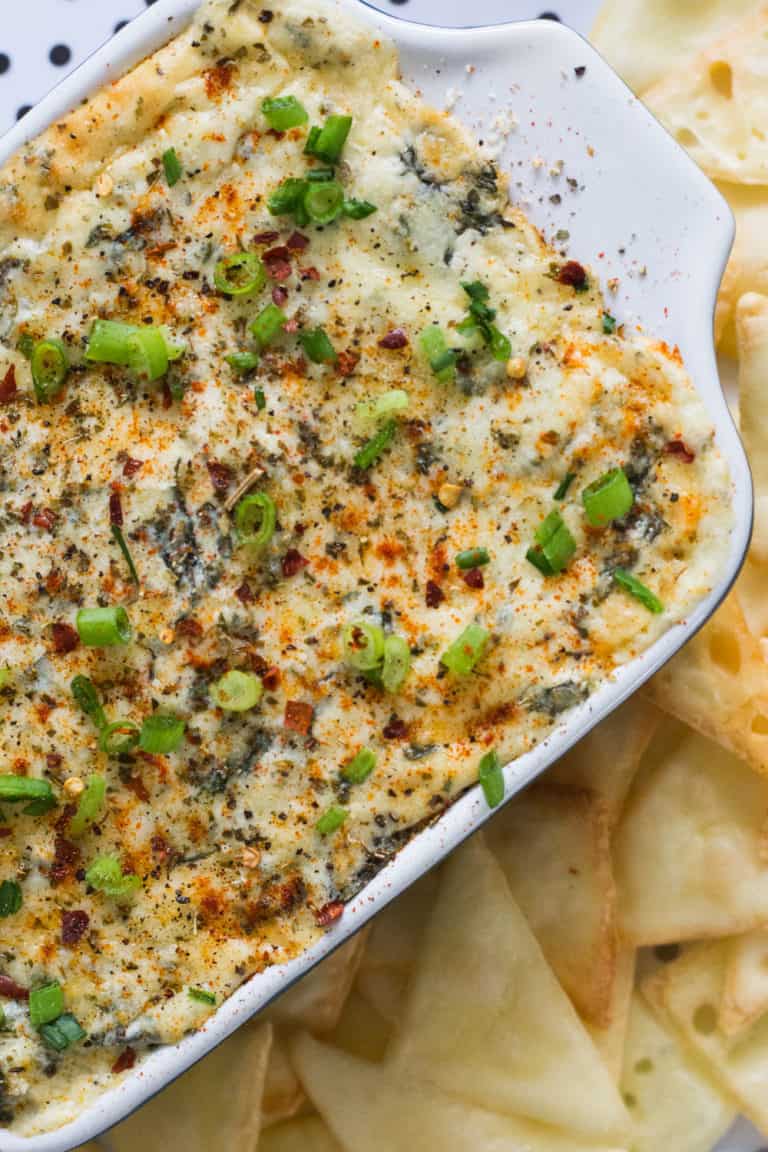 Keto spinach dip is actually fairly easy to make! You just have to mix the ingredients together into a bowl, pour into an oven-safe dish and bake!
For this recipe, I used fresh spinach – but I know a lot of people will be wondering if you can use frozen. The answer is yes – definitely! However you will need to make sure it is thawed and that all of the moisture is out of them! Squeezing them with a paper towel should do the trick.
One thing I will note is the sour cream. When I opened mine, it was more liquidy than I imagined, It may have been a 'lighter' version than normal and I didn't notice. Usually it's slightly firm. Either or will work, but for keto I would stick to a firmer, full fat version.
This recipe is pretty versatile – you can add anything you want, like paprika, red chillies or even artichoke hearts.
I enjoyed this dip with my cheese chips!
Enjoy!
Don't forget to check out my keto cheese chips, keto Texas trash dip, and keto crab dip!