Originally I wanted to make a chocolate swirl BREAD but as I was going through the recipe in my head, I decided instead to make it into a keto marble cake instead!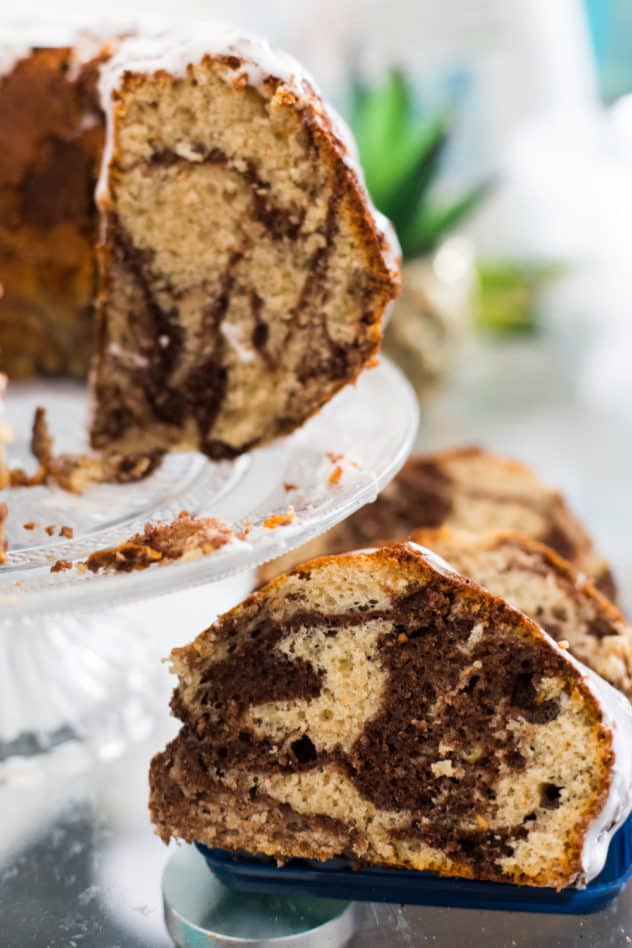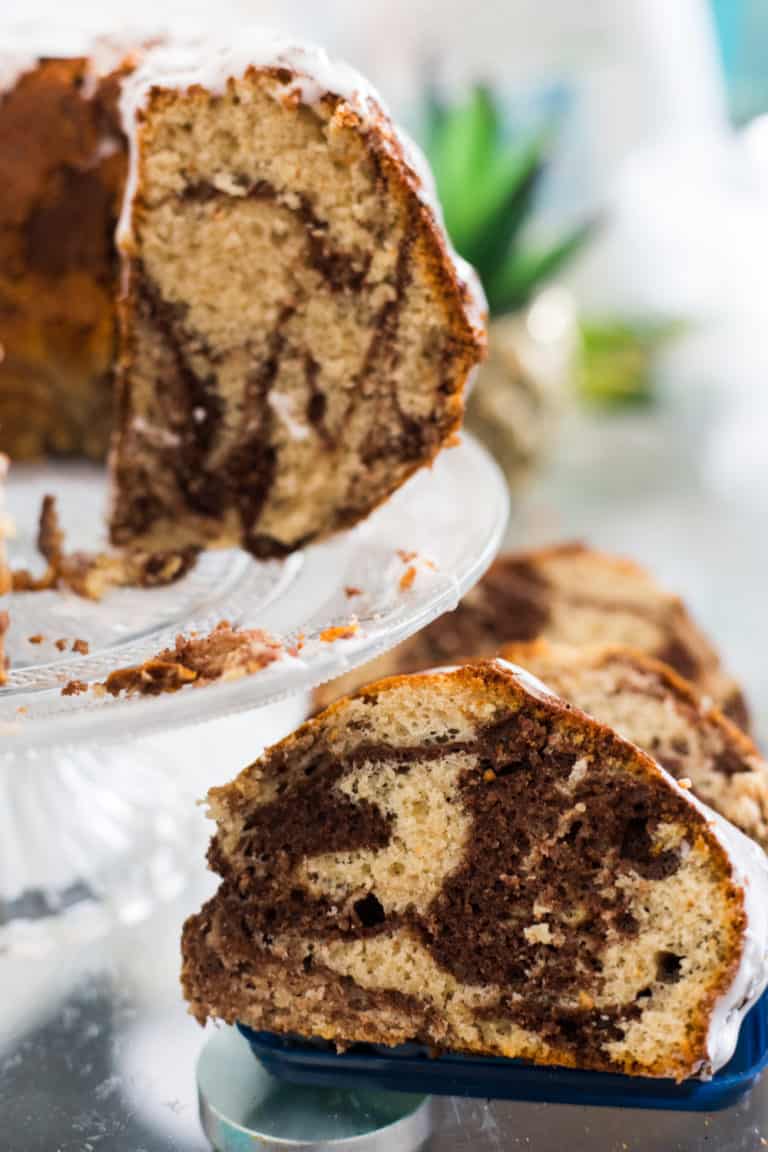 Now this is super easy to make and I can't recommend it enough! I used some vanilla flavoured protein powder to make the vanilla flavour pop. However, if you have unflavoured – try adding in a tbsp of vanilla flavouring (or your favourite flavouring).
If you want to make this without the whey isolate – omit the powder and make the batter without it. If it's really runny, continue to add a few tbsp of almond flour at a time until you get the consistency of the batter in the video (like a cake batter). However please note that it will probably not rise as much as my cake did.
Before I go into the recipe, one BIG tip: grease the cake pan! I made sure it was thoroughly greased and I had no issues taking the baked cake out.
Hope you guys enjoy – if you like this cake, make sure to check out my Kentucky Butter Cake – it's a keto fav!
****RECIPE UPDATED AUG 30th*******
Yield:

15
Keto Marble Cake