Despite being SURROUNDED by water – I couldn't find ANY lobster here in my southern city in Ireland. They have it I'm sure, but it's most likely by a fishing port. Instead, I saw some crab at the local supermarket and decided to do a swaperoo to make a keto lobster roll but with crab! Make sure you get the real deal. None of that imitation stuff. (sidenote, for full disclosure: im not a big seafood eater and I did end up using imitation for this video without realizing till after but make sure you dont use it)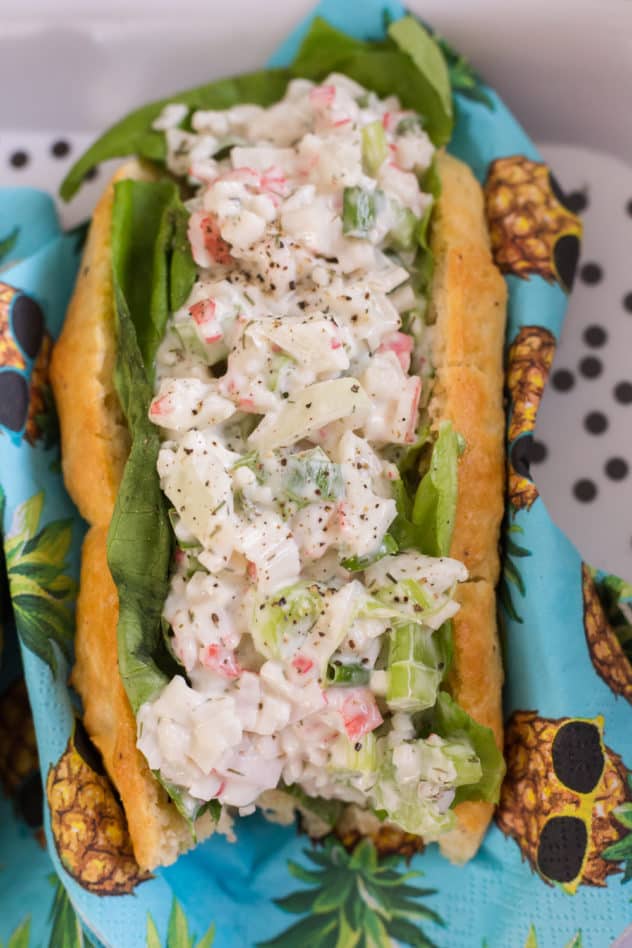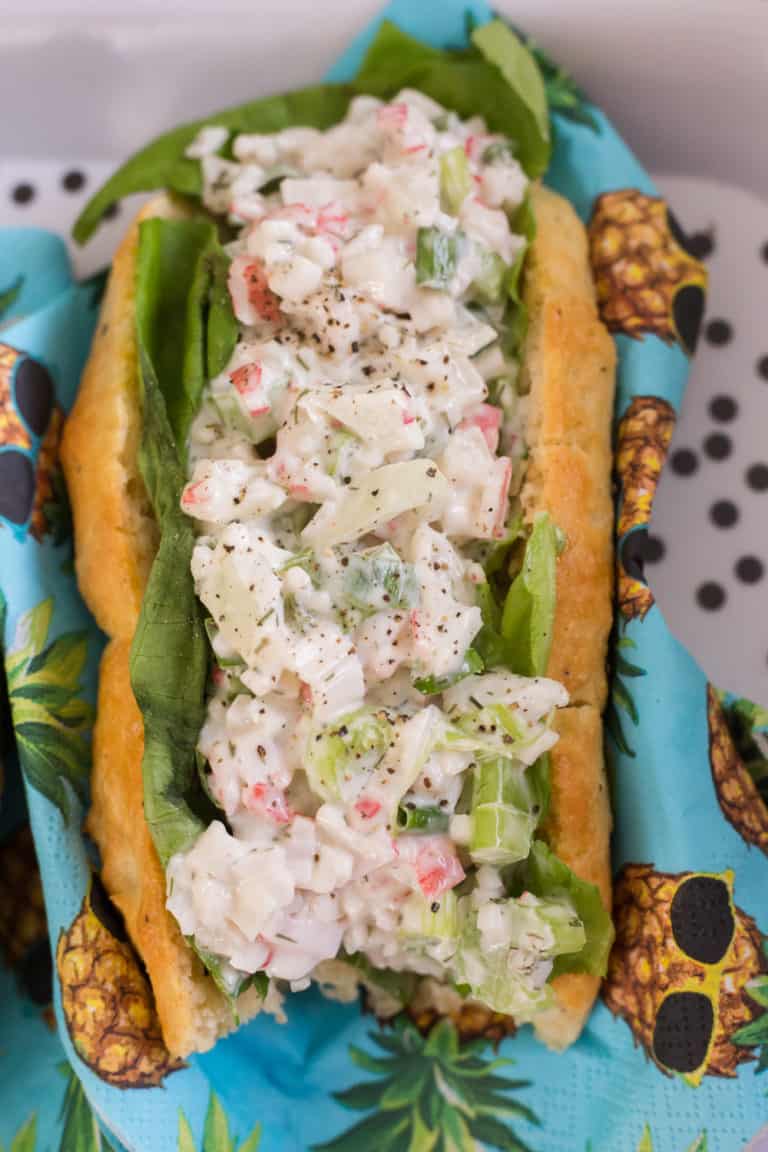 Lobster rolls are pretty popular in Maine, USA and in and around the Canadian Maritimes. I have yet to try one of these tasty delightful treats in it's full gluten-filled form, but today I wanted to try it with a nice small keto roll straight from the oven.
And it worked out pretty well! I really really enjoyed it!!
Now if you're wanting the real deal – yes you can swap out the crab for lobster. Im sure it will still be equally as tasty.
One of the major issues I had when I decided to make this was that I didn't have a hot dog bun mold/pan. So a quick Google search gave me the idea to make one with a tin pan that I found at the Euro store.
It worked out really well! They were hot dog shaped. I think I could have made them turn out a bit better but I didn't want a bad bread to lobster salad ratio. There's nothing worse than TOO much bread in a hot dog or meal.
Watch the video for this recipe for how to DIY hot dog bun pans or head HERE.
But highly recommend. Super easy to make!
If you like this recipe, make sure to check out my keto dinner rolls and