Upgrade your keto chicken salad with SPICY jalapeno peppers and cream cheese. This creamy salad will go great on my keto bagels!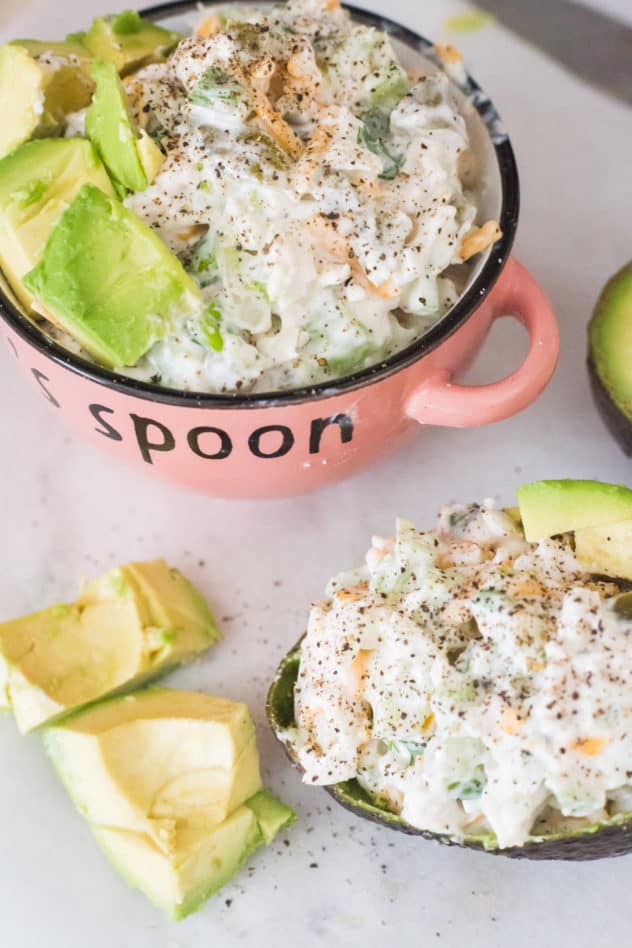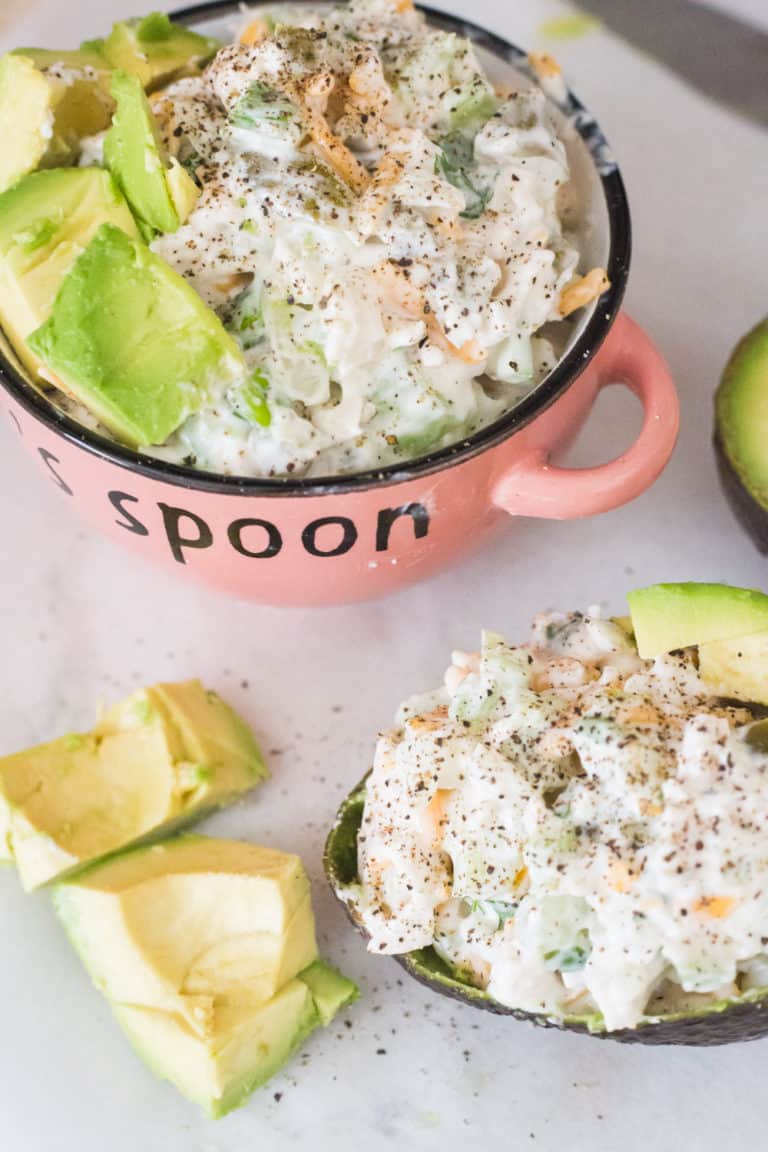 I originally was going to make this an egg salad but decided that it would be more suitable for chicken.. and let me tell you – it is delicious!
It has a tame but spicy kick as well as a little bit of sweetness and a little bit of sour. All form one big yummy party in your mouth.
Now if you don't know how to shred chicken – it's super easy. All you have to do is boil the chicken in water until completely cooked and then use two forks to rip it apart! Thankfully I found already shredded chicken at the grocery store but the amount I used is about equal to 2 chicken breasts.
As for the rest of the salad, it's fairly versatile. You can add or take away anything you want. I preferred to serve alongside some avocado. It's so refreshing!