I've had my fair share of deep fried pickles – my favourite were the ones from the Lonestar Grill in Ancaster, Ontario.. but they are FULL of carbs, so time for a keto fried pickle that will be just as delicious.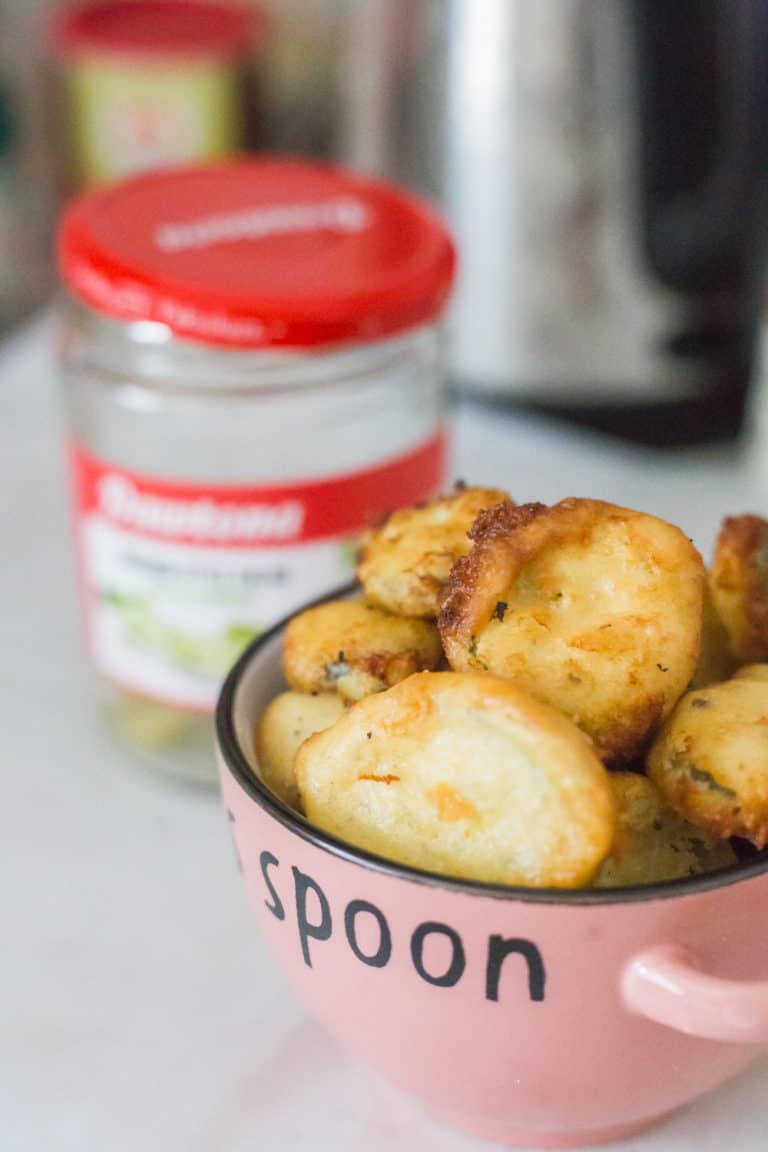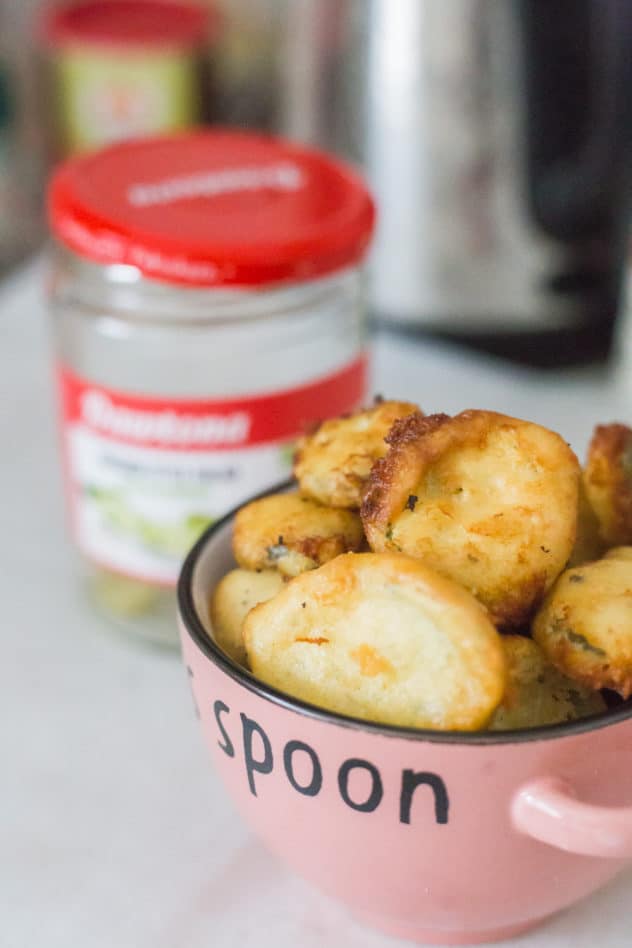 These definitely rival restaurant pickles. I couldn't believe how amazing these were. I think the key to make them have a not-bland coating is using pickle juice in the batter instead of water.
The one thing you absolutely need (besides the pickles) is whey isolate – that is what gives it a crunchy coating. At this moment I have NO substitute for the whey. I HIGHLY recommend buying a package. It's honestly so good to use in both baking and deep frying.
When you are looking for pickles to use there are many kinds, but many of them have added sugar in it – especially the bread and butter pickles. Try to find some organic pickles or gherkins. They can be sliced or whole but have no sugar. Those are the kinds that will also be lower in carbs.
Hope you like these! Make sure to check out my keto chicken salad – it will go great with these pickles!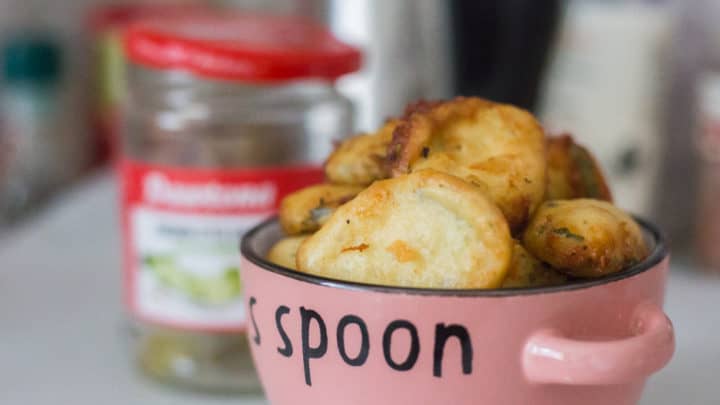 Yield:

5
Keto Fried Pickles
The BEST keto fried pickles. The secret ingredient is in the batter! Gluten, grain and sugar free!
Ingredients
1/2 tsp xanthan gum
1 tsp garlic powder
1 tsp onion powder
1 tsp Italian seasoning (optional)
2 tsp dry mustard
salt
2/3 cup (157ml) + 1tbsp pickle juice
oil or drippings for frying
Instructions
Lay your pickles on top of some paper towel. Use another paper towel to press down on the pickles to squeeze out excess liquid.
Let them sit for about 30 minutes to dry out some more.
In a mixing bowl, whisk together the whey isolate, almond flour, xanthan gum, garlic, onion, mustard and salt.
Pour in the liquid and mix thoroughly until you get a consistency similar to cake batter.
Melt the oil or drippings on medium heat for about 5 minutes to bring it up to temperature.
Using a toothpick (or fork) dip your dried pickles into the batter, covering the whole pickle.
Drop it into the hot oil and fry until golden brown.
*NOTE: if the oil isn't hot enough, you'll notice the batter will fall apart.. If it's too hot, it will burn quickly.. like in less than 10 seconds)
Continue to fry the rest of the pickles.
Serve!
Notes
This recipe will be able to fry an entire 500g jar of sliced pickles.
Nutritional Information per pickle!
CALS: 14
FAT: 0.4
CARBS: 0.6
FIBRE: 0.1
NET CARBS: 0.5
PROTEIN: 2.2
Nutritional Information if made into 5 servings:
CALS: 112
FAT: 3.5
CARBS: 5
FIBRE: 0.9
NET CARBS: 4.1
PROTEIN: 17.4