I have seen SO many people using hearts of palm as a good low carb noodle alternative so you KNOW I had to jump on the bandwagon. I figured this would be a good time to make keto carbonara!
So when I went to get hearts of palm noodles, I couldn't find any already in noodle form (Palmini). I did however find WHOLE hearts of palm and they work just as great!
One of the things I noticed is that they have a distinct smell/taste, but you can neutralize it by soaking it in milk. (You don't drink the milk, so it's still low carb) Soaking it in milk will neutralize the acid apparently, but you could probably just give it a thorough rinse in through a colander as well.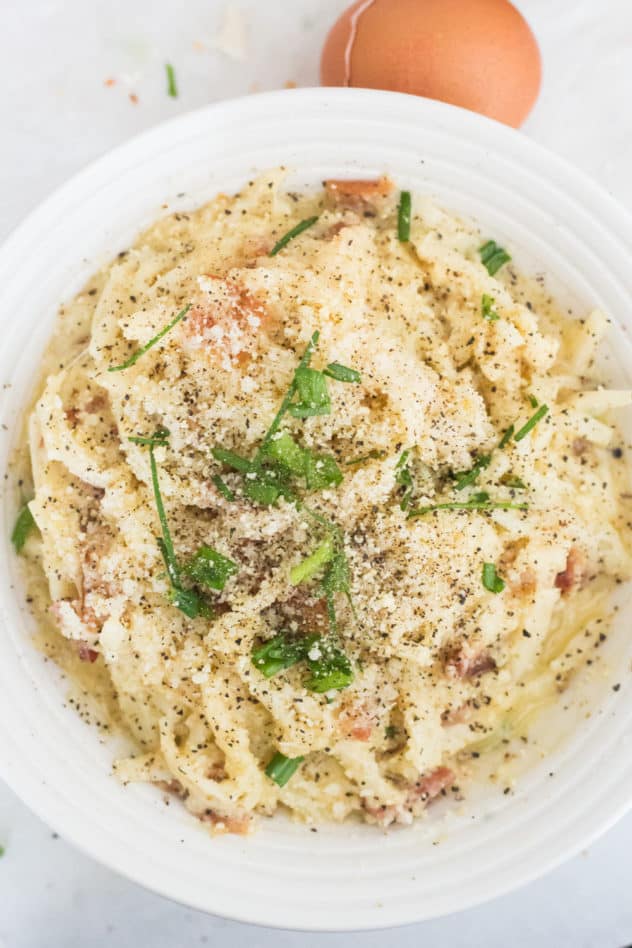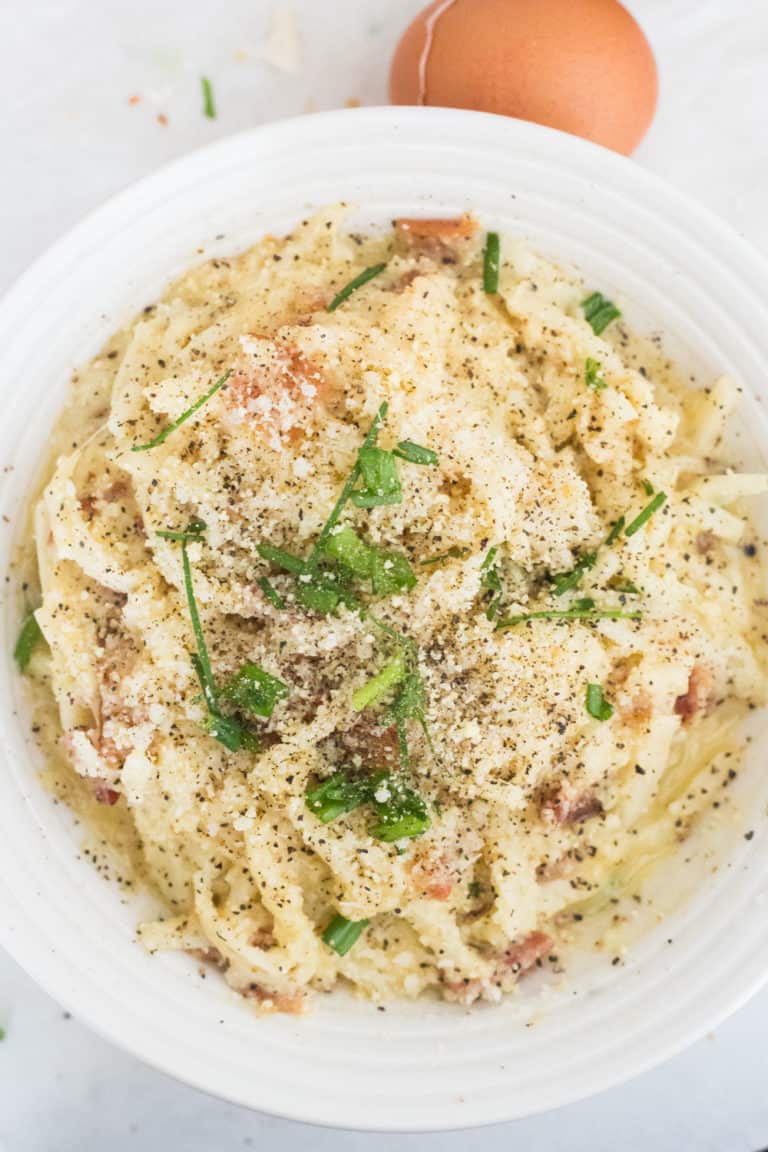 Now these are a really great replacement for noodles, I've found! They act and look just like linguini, just not as long!
When you are cooking these noodles, I used bacon because I couldn't find any pancetta. For a more traditional carbonara, use pancetta. As well, when cooking the noodles in the bacon fat, make sure you cook them enough to evaporate any extra liquid. If you don't, your sauce may turn out runny. I will also mention that when I made the video for this recipe, I used 3 medium eggs. I recommend using 2 medium eggs instead!
Yield:

3
Keto Carbonara with Palm Heart Noodles
Keto carbonara without all the guilt of the wheat pasta. Only 4 net carbs per serving and packed with flavour!