These easy keto churros are PERFECT! I honestly can't even describe how delicious they are and definitely taste very similar to what you'd get at a fair!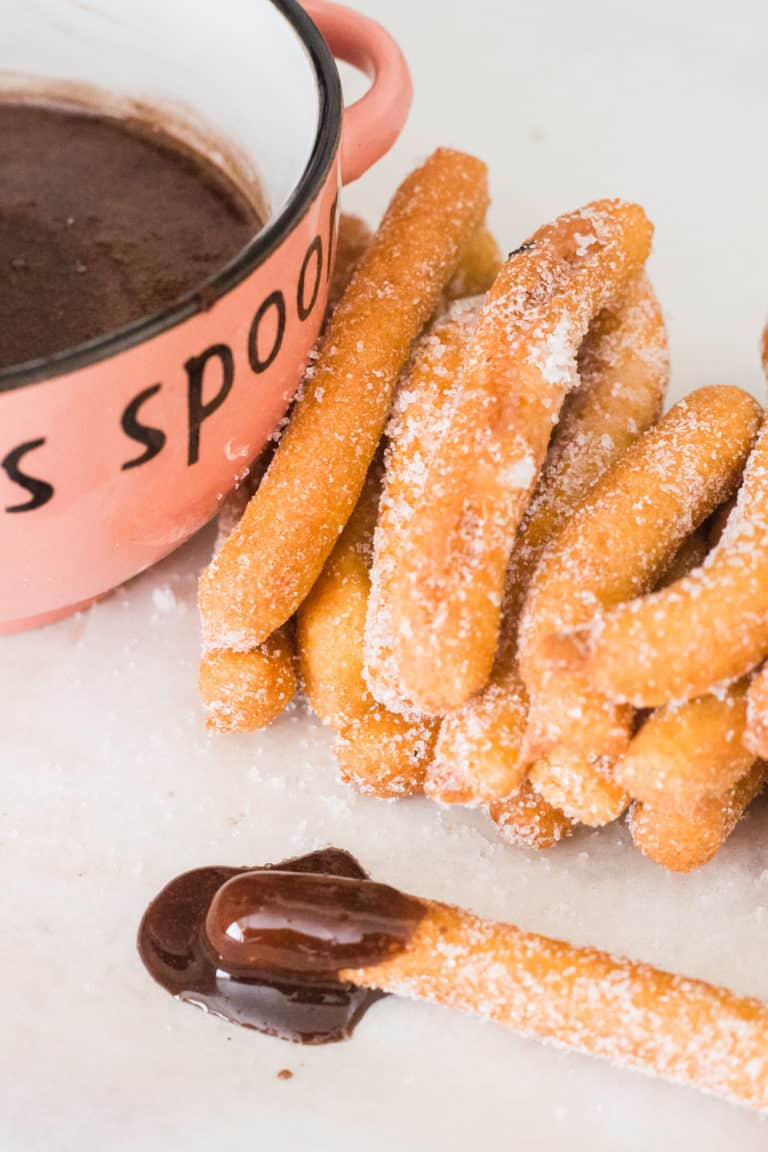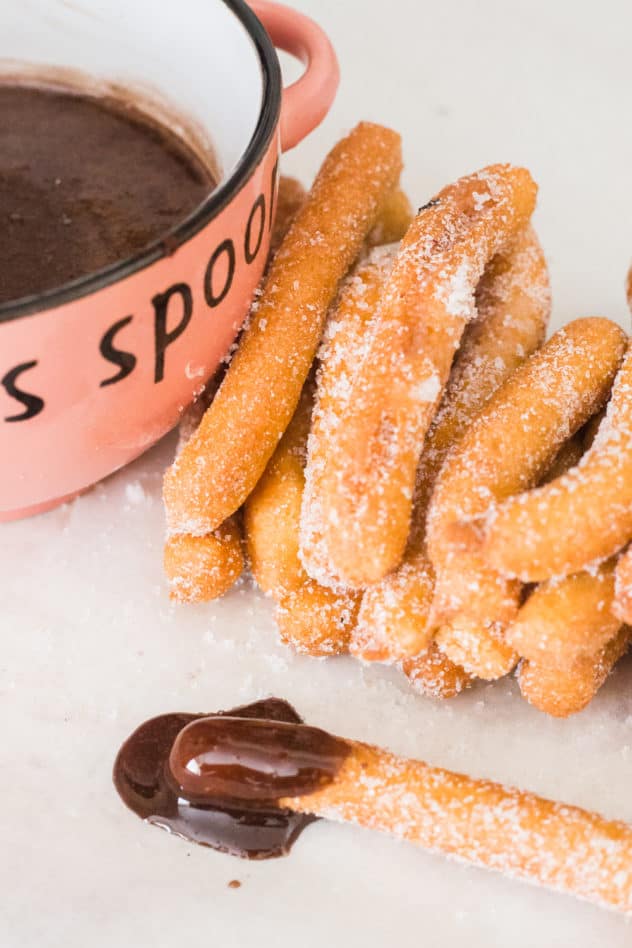 This recipe is super similar to my keto fried donut holes recipe. Except I added a little bit of water to make the dough a little bit more runny. Obviously, we also pipe the dough into the fryer to get that long churro shape.
Because I didn't have a star shaped piping tool (actually I do, but I couldn't find it), my churros are more round than normal, but that's ok. You don't have to use a piping tool if you don't have one.
As for the deep frying, make sure you take proper precautions when deep frying. Use an oil that has a high smoke point. I used beef drippings because it has no aftertaste. It's truly the best for frying I've found.
The rest of the recipe is fairly straightforward. If you have any questions, make sure to comment below!
Make sure to check out my keto beignets recipe or my keto donut holes.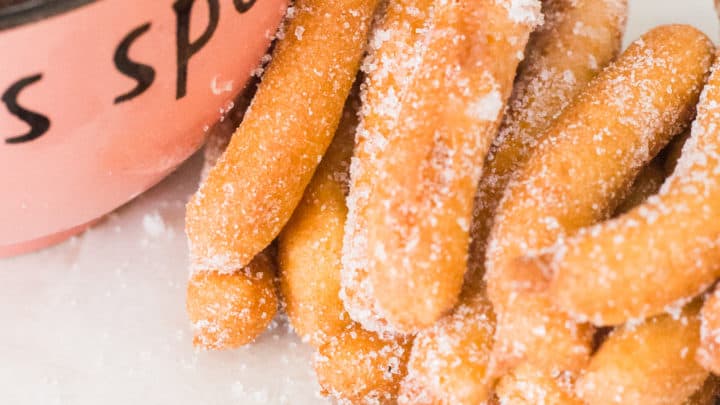 Yield:

35
Easy Keto Churros
Super easy keto churros to satisfy your sweet tooth. These taste exactly like you'd get at an American fair. Dip it in sugar free chocolate sauce! You won't regret.
Ingredients
1/2 tsp xanthan gum
3 tsp olive oil
1 tsp vanilla
2 medium eggs
1 tbsp water
oil or drippings for deep frying
Instructions
Place your oil or drippings into a small but deep pot over medium heat.
In a mixing bowl, whisk together the almond flour, whey isolate, xanthan gum and 4 tbsp of sugar substitute.
Crack in the eggs and add the vanilla, water and olive oil.
Mix thoroughly until you get a cake-like batter.
Scoop the batter into a piping bag or into a sandwich bag (a freezer bag also works)
Cut the corner of the bag so the opening is about 1-1.5cm thick (1/2 inch)
Once the oil is at temperature, pipe a line of dough into the batter to form the churro.
You can add multiple lines of dough! For the size of my pot, I added about 3 max per deep fry.
Make sure you turn them frequently, especially when they first rise to the top of the oil.
Once they are a nice golden brown, take them out and place them onto a paper towel.
Pipe more dough into the fryer.
Take the churros you just took out and drop them into a bowl or the sugar substitute to coat them all over.
Repeat with the rest of the dough!
Enjoy!
Notes
This made approximately 35 churros.
Nutritional Information per churro
CALS: 29
FAT: 2.3
CARBS: 0.7
FIBRE: 0.3
NET CARBS: 0.4
PROTEIN: 1.8