These easy keto churros are PERFECT! I honestly can't even describe how delicious they are and definitely taste very similar to what you'd get at a fair!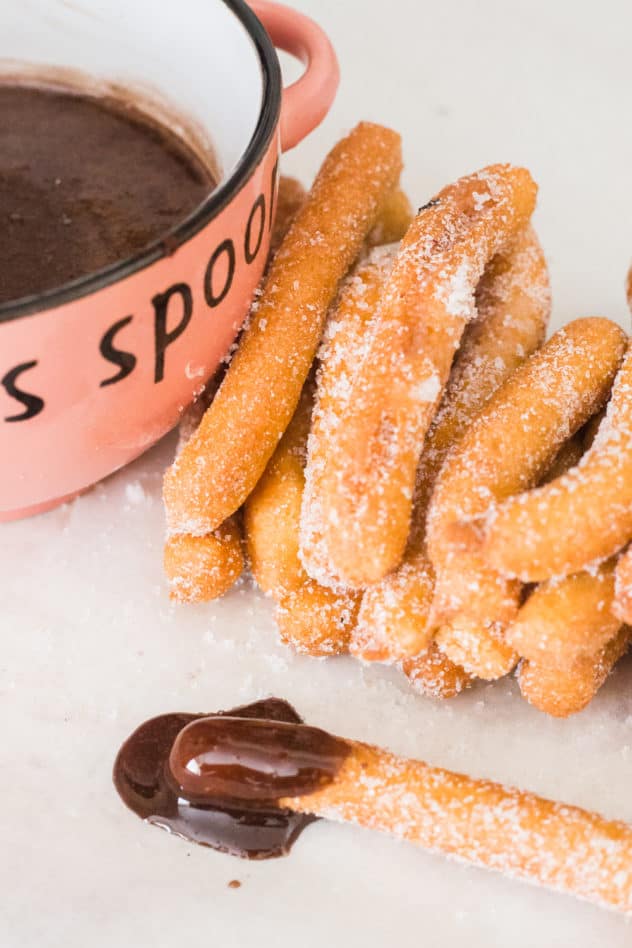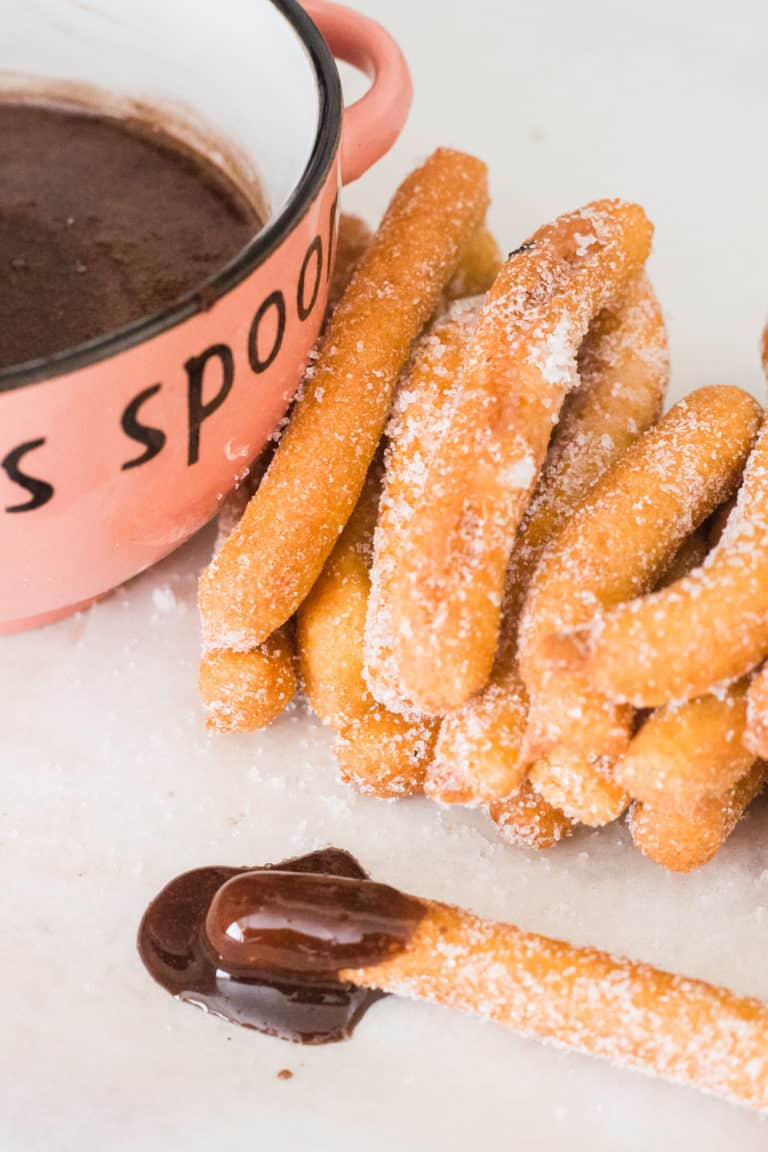 This recipe is super similar to my keto fried donut holes recipe. Except I added a little bit of water to make the dough a little bit more runny. Obviously, we also pipe the dough into the fryer to get that long churro shape.
Because I didn't have a star shaped piping tool (actually I do, but I couldn't find it), my churros are more round than normal, but that's ok. You don't have to use a piping tool if you don't have one.
As for the deep frying, make sure you take proper precautions when deep frying. Use an oil that has a high smoke point. I used beef drippings because it has no aftertaste. It's truly the best for frying I've found.
The rest of the recipe is fairly straightforward. If you have any questions, make sure to comment below!
Make sure to check out my keto beignets recipe or my keto donut holes.
Yield:

35
Easy Keto Churros